IVF doctors, whether in Ahmedabad, Gujarat, India, or the whole world, should always be chosen with great care and maximum certainty. IVF treatment is a very sensitive topic for an infertile couple. It is more than just a cure for them. They need to be entirely sure about its process, techniques, success rates, the center, and the doctor.
A couple always looks for the best IVF doctor under his wants, preferences, and budget. Today, choosing the best IVF doctor in Ahmedabad is also one tedious task because of the number of IVF centers in Ahmedabad. The simple process and even the traditional one for finding the best IVF doctor is getting referrals from your medical professional contacts, suggestions from your friends and family, gathering general knowledge about infertility and IVF, knowing about IVF doctors in Ahmedabad, preparing a list after shortlisting a few, visiting them, knowing about their centers or their affiliated centers, and many more.
The couple should only choose someone after ensuring that they have achieved full trust and confidence in the doctor though this won't affect much on the doctor's view, as they always try their best to solve a patient's issue. But for the patient, it eliminates their extra stress. For this, the doctor needs to be sympathetic, understanding and motivating.
Ahmedabad is the capital city of Gujarat and among the most developed cities of Gujarat as well as India. IVF treatment in Ahmedabad also attracts foreign patients, and the city promotes medical tourism. IVF doctors in Ahmedabad follow strict codes of conduct, professional treatment procedures, and many have attained graduation or training from an international institution. Most of them are also a part of international institutions, and collectively all of them believe in pursuing IVF for domestic as well as international patients.
So to make the process of choosing the best IVF doctor in Ahmedabad for a couple, we have prepared the list below of 10 best IVF doctors in Ahmedabad. For this, we have considered their experience, patient count, success rate, reviews, technology, infrastructure, expertise, and last but least their affiliation with other centers. Before moving forward, we will like to share some questions that you shall ask a doctor before choosing a one:
What are the facilities, treatments, and equipment available in the clinic?
For how long have IVF treatments?
How successful have these treatments been?
How well does the staff work?
How often is the doctor available?
What are the complications or side effects of infertility treatments?
Top 10 Best IVF Doctors in Ahmedabad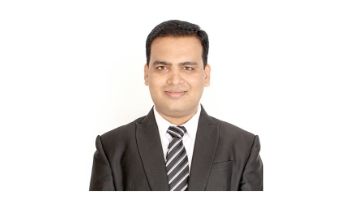 If a list of best IVF doctors in Ahmedabad is being prepared, Dr. Pranay Shah will always be in it. He has experience in treating various kinds of complex infertility with different types of assisted reproductive techniques (ART). He is an M.S. in obstetrics & gynecology. He has an ART (IVF) specialist certification for USA Cleveland clinic.
Dr. Pranay is an expert and experienced IVF doctor in Ahmedabad. He is the clinical director of Wellspring IVF & Women's Hospital. He is also a gynec endoscopic surgeon. With his kind of experience and knowledge, he is also a fertility & gynecology consultant.
The doctor has also internationally served for more than four years in various reproductive medicine and technologies. Many infertile couples have been blessed with a child through IVF treatment or infertility treatment by him. He boasts more than 4000 successful test-tube babies to date.
Under his leadership, Wellspring is also among the top IVF centers in Ahmedabad. Moreover, Dr.Pranay Shah's fertility focused vision and expertise in the field is ideal for many young practitioners as well. His patients always recommend him as they find emotional and mental support from him, as well. Lastly, he is also a recipient of the best IVF doctor in India award.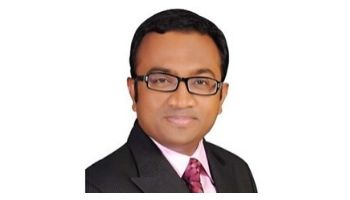 Dr. Jayesh Amin is the clinical director of WINGS IVF Group. He has done his MBBS and MD from M.P. Shah Medical College, Saurashtra University. As a young man, he decided to be among the top IVF doctors in India and spread the treatment as vastly as he could.
For his dream, he first wanted to be an expert in assisted reproductive techniques (ART), he attained fellowship for IVF and embryology by LARS Johnson, Sweden, and then became a member of the Gujarat ISAR Chapter, ESHERE, and IAGE. He believes that every doctor should learn continuously and be updated with technology and new treatments.
Today he is an expert and experienced IVF doctor in Ahmedabad for treating infertility, recurrent IVF failure cases, and an applicant of the latest technologies in the field of IVF & role of genetics in IVF treatments.
Apart from the medical achievements, Dr. Jayesh is also a part of various fertility conferences in India, as well as the rest of the world. He has also been awarded as a Times of India- IVF icon for 2018 & 2019, Excellence in Infertility treatments by the then Union Health Minister Shri.J.P.Nadda & Fertility Game Changer (West)-2019 by Economic Times.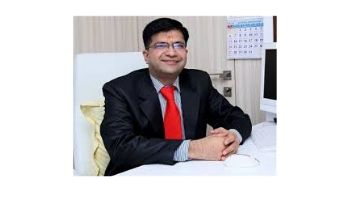 Dr. Mehul V Sukhdiya, an IVF specialist and endoscopic surgeon, is practicing in the field of gynecology and infertility for more than two decades. He is an MBBS and DGO. He is an expert in treatments like In vitro fertilization (IVF), Intrauterine Insemination (IUI), sperm and egg donation, sperm and egg freezing, tuboplasty, testicular biopsy, myomectomy, surrogacy, IMSI, ICSI, and TESA.
Apart from practicing, he is also the director of Sumirans Women's Hospital and Radhe Endoscopy Training Center and Research Institute at Navrangpura, Ahmedabad. While surfing for best IVF doctors in Ahmedabad, you will always go through his name.
Dr. Mehul has a very genuine approach for the patients. He has also trained the staff in a way that they are dedicated to the patient's comfort and provide prompt attention as well. He takes infertility and IVF more than just medical treatment and also takes care of their emotional and mental health.
He is a continuous learner and is proficient with all the latest technologies. There are many seminars in which he has taken part, either to learn or to share his knowledge and experience. He enjoys a strong reputation and positive word of mouth in the city.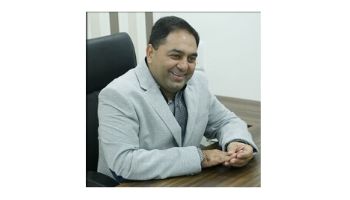 Dr. Mahesh Jariwala is an experienced reproductive healthcare professional based in Shahibaug, Ahmedabad. He is among the leading fertility and IVF doctors in Ahmedabad. In his experience, he has helped thousands of couples, even with most complex cases, achieve conception.
He is an expert in laparoscopy surgery, menopause management, Intrauterine Insemination (IUI), and high-risk pregnancy. He has done MBBS and MS in obstetrics and gynecology. In his experience, he has also understood the physiological and psychological effects of infertility on the couple. For this, he follows the best and most advanced protocol in reproductive medicine, IUI, IVF, and other assisted reproductive techniques (ART).
Dr. Mahesh follows a dedicated approach to improve the quality of service to his patients. He has published several scientific studies and shared his knowledge at conferences as well as been updated continuously by participating in international conferences. He is also working to create awareness regarding infertility, IVF, and female health issues.
Today, after twenty-one years in the service of providing quality healthcare with commitment and distinction, his patients have an unshakable trust in him. He has installed modern facilities and state of the art equipment, offering excellent facilities in his center. The centers run 24*7 to attend every patient with sheer dedication and maximum support.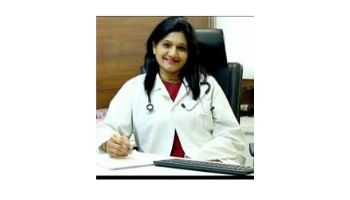 Dr. Shital Punjabi is a head gynecology consultant and surgeon at Shashwat IVF & women's hospital. She is also a partner and consultant Vaginal Cosmetic Surgeon at Midas Touch Cosmetic Center. She is a gold medalist and IVF specialist from the USA. She has studied in N.H.L Mun. Medical college, Ahmedabad.
In 1996, she took training for IVF and embryology from Cleveland Clinic, Ohio, USA. She has also received training for Gynec Cosmetic Surgeries and has expertise in vaginal rejuvenation treatments. She has been a visiting faculty for national and international conferences in Bangladesh, Nepal, Srilanka, and almost all the cities of India.
A firm believer in shaking hands with the latest technologies, she has installed state-of-art equipment in her center and provides treatment at affordable prices. She also believes that awareness is more important than treatment because there are many people who aren't even aware of infertility, IVF, IUI, and more. For this, she tries her best to raise awareness among people.
Under her leadership, the staff is well trained and provides essential support and care to the patients during the course of their treatment. Patients are highly satisfied and regard her as among the best IVF doctors in Ahmedabad.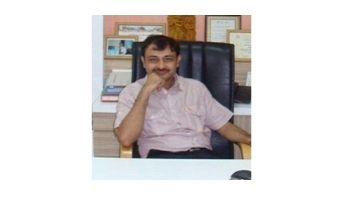 Dr. Sunil Shah is a young, dynamic, and enthusiastic infertility specialist, that is always on the list for best IVF doctors in Ahmedabad. He is an MD and FICOG, director of Sarvamangal IVF, trained for IVF and advanced infertility at Bad Munder, Germany. He is also a fetal medicine expert and laparoscopy specialist.
He has also been part of ESHRE (European Society for Human Reproduction) in Rome, Italy. He has a vast and extensive experience of 18 years and many national awards to his credit. Dr. Sunil has also published scores of articles in national journals and done numerous live workshops at various parts of India.
He is well trained in the field of Fetal Medicine as well as he is an expert laparoscopy (Endoscopic surgeon). Under his leadership, today, Sarvamangal is among the best IVF centers in Ahmedabad. The staff is well-coordinated and dedicated to serving the patient as best as they can.
He is also well updated with current assisted reproductive techniques (ART), and proficient with all the latest technology. He enjoys a positive reputation and strong word of mouth among his patients.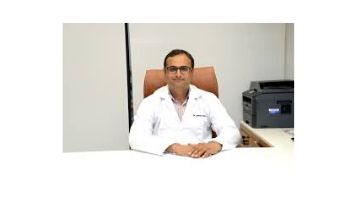 Dr. Dipesh J Sorathiya is among the best and leading IVF doctors in Ahmedabad. He has attained a specialized training for infertility evaluation and treatment, semen analysis and freezing, Intrauterine insemination (IUI), In Vitro Fertilization (IVF), and Reproductive Health Specialist. He is also well qualified and skilled for high-risk pregnancy care and gynecology problems.
He had done MBBS from B J Medical College Ahmedabad in 2004. After that, he went on to do MS from Smt NHL Municipal Medical College & Vadilal Sarabhai Hospital, Ahmedabad, in 2008. He is well proficient with the latest developments in medical technology and has installed all the latest procedures in his center.
He is the member of various reputed organization and institutions including, European Society of Human Reproduction and Embryology (ESHRE), American Society of Reproductive Medicine, Federation of Obstetric and Gynaecological Societies of India (FOGSI), Indian Academy of Medical Genetics and Indian Society for Assisted Reproduction (ISAR).
In addition to having state-of-the-art facilities, he has some of Ahmedabad's most talented and expert specialists in his team. His center provides various services like IVF, Surrogacy, In Vitro Fertilization (IVF), Egg and Sperm Donation, Egg Freezing, Embryo Storage, Preimplantation Genetic Diagnosis (PGD) and Intracytoplasmic Sperm Injection (ICSI).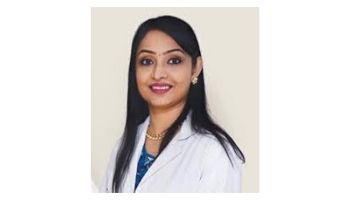 Dr. Vaishali Sharma is a renowned IVF doctor, gynecologist, infertility specialist, and laparoscopic Surgeon. She also has a very diverse educational background. She did her MBBS degree in GSVM Medical College Kanpur in 2006 and went on to do MD in Obstetrics & Gynecology from All India Institute of Medical Science, New Delhi.
She is a continuous learner; in 2017, she also did a diploma in specialized gynecological endoscopy, which she completed from Kiel School of Gynecological Endoscopy, Germany. Her experience spreads over a decade with an excellent track record of fertility treatment. She enjoys good patient reviews and ratings, and therefore, she is always considered as among the best IVF doctors in Ahmedabad.
She has experience in treating the most complicated infertility issues and has maintained high success rates for IVF. Today, she boasts valued member of several institutions like Federation of Obstetric and Gynecological Societies of India (FOGSI), Medical Council of India (MCI), Delhi Medical Council, Association of Obstetricians & Gynecologists of Delhi (AOGD), and International Society for Fertility Preservation (ISFP).
She has also presented many research papers at both the international and national conferences, for which she has also been awarded and recognized throughout the country.
9. Dr. R.G.Patel (Sunflower Women's Hospital)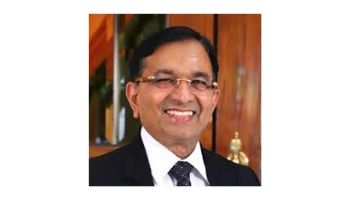 Dr. R.G. Patel is an IVF & ART specialist, gynecologist, and an infertility doctor. He is also the director of Sunflower Women's Hospital, which is famous for doing IVF, ICSI, ovum donation, and surrogacy for the last 22 years.
He is a hard worker and a continuous learner. Helping couples in achieving dreams of children is his passion. He is known for performing close to 1500 IVF and ICSI procedures in a year and has given more than 12000+ live births by IVF and ICSI technology and 2800 by IUI in his career.
Apart from IVF, he is also a specialist in doing all sorts of laparoscopic surgeries like hysteroscopy, laparoscopy, laparoscopic myomectomy, removal of endometriomas, ectopic pregnancies, and total laparoscopic hysterectomies, and he is also adept with obstetric and gynec ultrasonography with color doppler, 3D and 4D.
He believes in expanding and sharing his knowledge. For this, he has also been part of several talks, lectures in the state, national and international conferences on infertility-related topics, and delivered talks on radio and television.
His award tally is filled with numerous gold medals, prestigious 'Best Of The Best IVF' by IVF India, a Times Group survey, "Asia's Greatest Leaders – 2017" (Singapore) by United Research Services, "Luminary" by Divya Bhaskar (2018), one of the most inspiring gynecologists & IVF specialist of India award by Economic Times Group at Delhi on 29.06.2019, and many more.
10. Dr. Manish Banker (Nova IVF Fertility Clinic)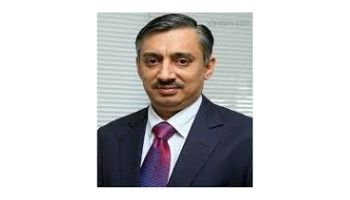 Dr. Manish Banker is an infertility specialist and the medical director of Nova IVF Fertility Clinics. It is one of India'sIndia's largest IVF clinics with a presence of 25 centers in 18 cities and Pulse Women'sWomen's Hospital Ahmedabad.
Dr. Manish completed his undergraduate and post-graduation with honors from VS Medical College and Hospital, Ahmedabad. He didn't stop at just that, and to learn further, he did advanced training in IVF and Endoscopy in Australia and Germany. In 1996, he started practicing, and since then, he is considered among the pioneers in IVF in Ahmedabad and India.
He is the course director and PG teacher for the 2-year fellowship in reproductive medicine offered by the National Board of Examinations. He is also the Course Director of the 1-year fellowship in ART offered by Nova IVF fertility. Apart from this, he has been the President of the Indian Society for Assisted Reproduction (ISAR) and Chairman of the infertility Committee of Federation of Obstetric and Gynecological Societies of India (FOGSI).
He has delivered numerous speeches and been part of talks at international and national conferences. He has also been published in the National ART Registry of India for more than ten years.
Some Facts About Ahmedabad
In 2010, Forbes positioned Ahmedabad in the list of world's fastest-growing cities in third place.
Ahmedabad is one of the safest cities in Gujarat and is also a dry city.
Ahmedabad is the largest vegan city of India.
Sabarmati Ashram is situated in Ahmedabad, where Mahatma Gandhi spent 12 years of his life. It is open for tourists.
Along with Mumbai, Ahmedabad is also considered as Manchester of India, because of its textile industry.
Ahmedabad was called Karnavati until in 1411 A.D the Sultan Ahmed Shah changed the name of the city.
References:
1. NICE guideline: Procedure used during IVF treatment; National Institute for Health and Care Excellence
2. NICE guideline: Ovulation disorder; National Institute for Health and Care Excellence
3. National Guidelines for Accreditation, Supervision & Regulation of ART Clinics in India; Indian Council of Medical Research
4. Assisted reproductive technology in India; NCBI
5. https://factsadda.com/14-facts-about-ahmadabad/ For the facts about Ahmedabad.
6. https://www.webmd.com/infertility-and-reproduction/guide/in-vitro-fertilization#1