Dr. Vaishali Sharma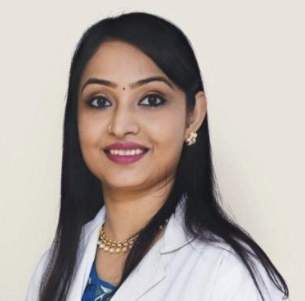 Dr. Vaishali Sharma
MD, MBBS
Rating: 0/0 Reviews
Specialisation

Laparoscopic Surgeon

Gynecology

Experience

14 Years Experience

Location

Navrangpura, Ahmedabad

Greater Kailash, New Delhi
Call Now
100%
Patients Recommended
About Dr. Vaishali Sharma
Dr. Vaishali Sharma is the best gynaecologist in Delhi and She has more than 14 years of experience in the field of IVF treatment and till now Dr. Vaishali Sharma is committed to treated patients with compassion. Dr. Vaishali Sharma has studied MBBS from Ganesh Shankar Vidyarthi Medical College in Kanpur. She scored 27th rank all over India for the AIIMS MD entrance exam and then she opted for a career in Obstetrician and Gynecologist and after finishing post-graduation from a premier institute. Then later she is chosen for a single vacant seat in the senior resident as she continued the registrar for 3 years at New Delhi AIIMS. Dr. Vaishali Sharma is a now lifetime member of the (FOGSI - Federation of Obstetrics and Gynaecologica Societies of India), (ISFP - International Society for Fertility Preservation) and also the member of (AOGD - Association of Obstetrician and Gynaecologists of Delhi). Dr. Vaishali Sharma MD AIIMS has also presented many research papers at national and international conferences.
Clinic Address
No 10.Satved Complex, Nathalal Colony, Opposite Gopi Dairy, Near Dr. Valu's Hospital, Sardar Patel Stadium Road, Navrangpura, Ahmedabad-380009Chamber 1, E- Block, 64, Greater Kailash I, Hansraj Gupta Marg, Near Asisan Clinic, Greater Kailash I, New Delhi, Delhi -110048
Dr. Vaishali Sharma Clinics

Services

IVF-ET (In VITRO Fertilization)

IVF & INFERTILITY

IVF Pregnancy

Surrogacy Centre

Infertility Clinic

Fertility Clinic

Maternity

Male fertility diagnostic services

Female fertility diagnostic services

ICSI for Oligo & Azoospermic males

Invitro fertilization & Embryo transfer

Female Infertility Test

Advanced IVF/Advanced ART

Gynecological Surgery

Blastocyst Transfer

IVF with Donor Egg

Injection-Free IVF

male Fertility Testing

Female Fertility Testing

Ovulation Profile

IUI Husband Sperm

IUI Donor Sperm

Establishment year:

Year in 1990

Location:

Navrangpura, Ahmedabad
---

We are one of the best IVF clinics in Delhi, India, a comprehensive complimentary service because we are located in the heart of Indian capital, New Delhi.
Services

Laparoscopic Tubal Recanalisation

IUD Placement

Hysteroscopic adhesiolysis

Hysteroscopic polypectomy

Abnormal Uterine Bleeding Management

Mirena IUS insertion

Cancer Screening (Preventive)

Fibroid Managment

Laparoscopic Removal of Cyst

Scarless Removal of Uterus

Laparoscopic Removal of Uterus

HPV Vaccination

Endometriosis Treatment

Hysteroscopic Myomectomy

PCOD/PCOS Treatment

Abortion / Medical Termination of Pregnancy (MTP)

Maternal Fetal Medicine

Pre and Post Delivery Care

D&C (Dilation and Curettage)

Intracytoplasmic Sperm Injection (ICSI)

Hysteroscopic Septum Resection

Laparoscopic Tuboplasty

Preimplantation Genetic Diagnosis (PGD)

Natural Cycle IVF

Fertilisation In Vitro Embryo Transfer (IVF - ET)

Laparoscopic Sterlization

Laparoscopic Myomectomy

Caesarean Section (C Section)

Contraception Advice

Diseases in Pregnancy

High-Risk Pregnancy Care

Establishment year:

Year in 2008

Location:

Greater Kailash, New Delhi
---