Femelife Fertility Hospital

Femelife Fertility Hospital
Doctors Available
1 Doctor Available
Establishment year

Year in 2010

Location

Ashok Nagar, Chennai

Specialization

Fertility/IVF Center
100%
Patients Recommended
About Femelife Fertility Hospital
Femelife is the vision of Dr.S.K.Sahu the visionary founder-Director & Chairman of Femelife Group and Dr. Nabaneeta Padhy - The Founder-Director & Medical Director of Femelife Fertility Foundation. Femelife is widely recognized as the architect of modern IVF Treatment in India.Dr. Nabaneeta and her team have acquired special expertise in treating problems of IVF, laparoscopy, reproductive endocrinology, menopause, and infertility. They are sensitive and considerate to the emotions that often accompany reproductive problems, and treat each patient with compassion and with every consideration for the patient's privacy. She is best described as a compassionate humanitarian, who has dedicated her life to bring high tech IVF treatment to the economic and geographic reach of millions of people. The institution that she envisioned FEMELIFE FERTILITY, is a revolution in the field of infertility treatment in India.
Clinic Address
Sarvamangala Colony, Plot. No. 2/5 / 41st Street, 6th avenue, Ashok Nagar, Chennai, Tamil Nadu - 600 083
Doctors in Femelife Fertility Hospital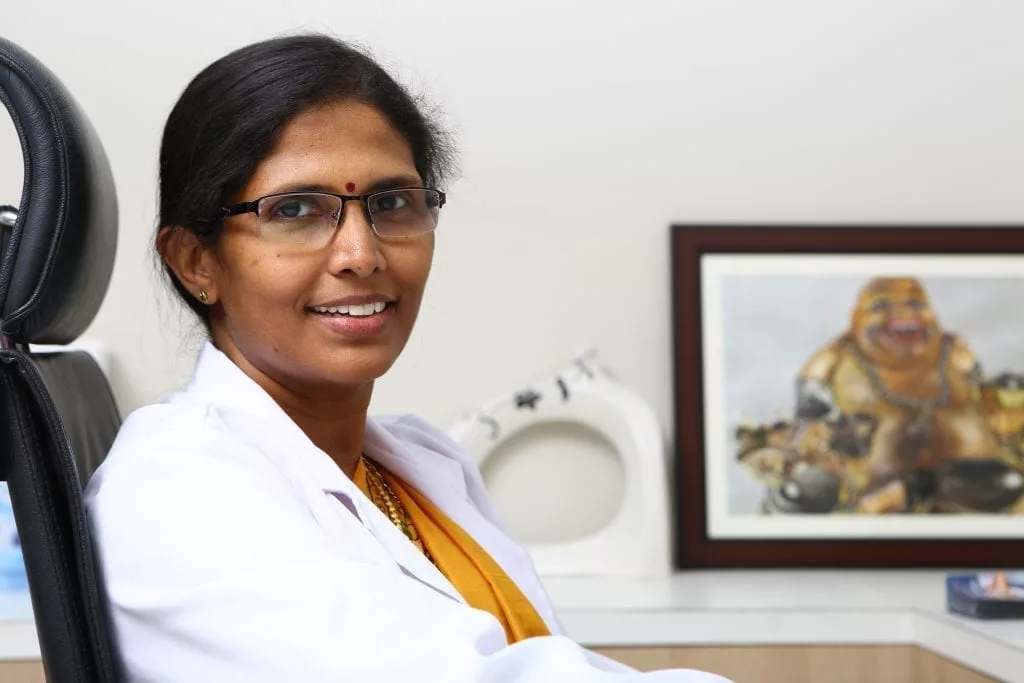 Dr. Nabaneeta MD, is committed to excellence in women's healthcare. She is a renowned Obstetrician & Gynaecologist and specialist in reproductive medicine and laparoscopic surgery.
Specialisation

Laparoscopic Surgeon

,

IVF Specialist

,

Experience:

20 Years Experience

Location:

Ashok Nagar, Chennai
---
Call Now
Femelife Fertility Hospital Services
Frozen Embryo Transfer
TREATMENT WITH DONOR OOCYTES
Blastocyst
Hysterectomy (Abdominal/Vaginal)
Intracytoplasmic Sperm Injection (ICSI)
Embryo Donor Program
Assisted Hatching
Natural Cycle IVF
Fertilisation In Vitro Embryo Transfer (IVF - ET)
Laparoscopic Surgery (Obs & Gyn)
Infertility Evaluation / Treatment
Intrauterine insemination - IUI
Surrogacy
Femelife Fertility Hospital Pictures