Dr. Vaishali Sharma MD (AIMS ) Gynaec Clinic


Dr. Vaishali Sharma MD (AIMS ) Gynaec Clinic
Doctors Available
1 Doctor Available
Establishment year

Year in 2008

Location

Greater Kailash, New Delhi

Specialization

Gynaecologist Clinic
100%
Patients Recommended
About Dr. Vaishali Sharma MD (AIMS ) Gynaec Clinic
We are one of the best IVF clinics in Delhi, India, a comprehensive complimentary service because we are located in the heart of Indian capital, New Delhi. We are a top IVF clinic in Delhi and have come into existence for providing the best possible treatment to infertile couples. We have focused on giving better, emotional, moral, and extraordinarily specialized and most advanced therapies to couples facing the answers to infertility problems. In the Delhi IVF Center, all efforts to distribute various items under one roof (male and female infertility and all related surgery, endoscopy, technical and other procedures) We also make the best possible efforts to help our patients in the best possible time in short periods of pregnancy Looking forward. With the continuous efforts and attentive work of ART Pregnancy Laboratory, our highly qualified and supportive staff, availability of in-house abortion throughout the day. We have the best gynecologist in Delhi that's why we have maintained an IVF success rate of 63-75.6% (varies depending on the case) for the last 25 years.
Clinic Address
Chamber 1, E- Block, 64, Greater Kailash I, Hansraj Gupta Marg, Near Asisan Clinic, Greater Kailash I, New Delhi, Delhi -110048
Doctors in Dr. Vaishali Sharma MD (AIMS ) Gynaec Clinic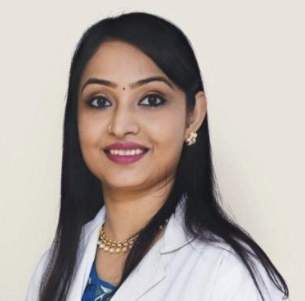 Dr. Vaishali Sharma is the best gynaecologist in Delhi and She has more than 14 years of experience in the field of IVF treatment and till now Dr. Vaishali Sharma is committed to treated patients with compassion.
Specialisation

Laparoscopic Surgeon

,

Gynecology

,

Experience:

14 Years Experience

Location:

Navrangpura, Ahmedabad

Greater Kailash, New Delhi
---
Call Now
Dr. Vaishali Sharma MD (AIMS ) Gynaec Clinic Services
Laparoscopic Tubal Recanalisation
IUD Placement
Hysteroscopic adhesiolysis
Hysteroscopic polypectomy
Abnormal Uterine Bleeding Management
Mirena IUS insertion
Cancer Screening (Preventive)
Fibroid Managment
Laparoscopic Removal of Cyst
Scarless Removal of Uterus
Laparoscopic Removal of Uterus
HPV Vaccination
Endometriosis Treatment
Hysteroscopic Myomectomy
PCOD/PCOS Treatment
Abortion / Medical Termination of Pregnancy (MTP)
Maternal Fetal Medicine
Pre and Post Delivery Care
D&C (Dilation and Curettage)
Intracytoplasmic Sperm Injection (ICSI)
Hysteroscopic Septum Resection
Laparoscopic Tuboplasty
Preimplantation Genetic Diagnosis (PGD)
Natural Cycle IVF
Fertilisation In Vitro Embryo Transfer (IVF - ET)
Laparoscopic Sterlization
Laparoscopic Myomectomy
Caesarean Section (C Section)
Contraception Advice
Diseases in Pregnancy
High-Risk Pregnancy Care
Dr. Vaishali Sharma MD (AIMS ) Gynaec Clinic Pictures