Divya Mangalam Psychiatry Infertility & IVF Clinic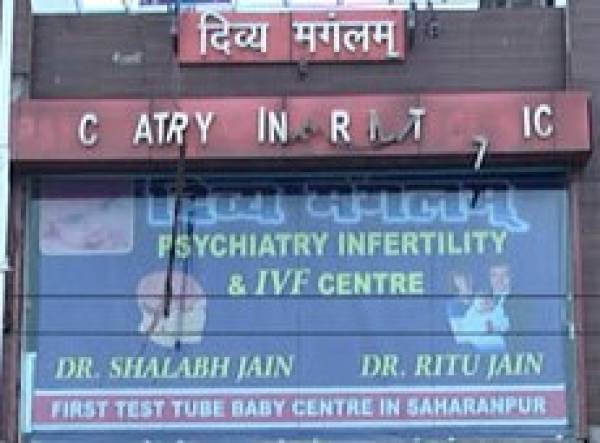 Divya Mangalam Psychiatry Infertility & IVF Clinic
Doctors Available
1 Doctor Available
Location

Bajoria Road, Saharanpur

Specialization

IVF Center
100%
Patients Recommended
About Divya Mangalam Psychiatry Infertility & IVF Clinic
Divya Mangalam IVF Centre is an IVF Centre in Saharanpur. The aim of the hospital is to provide the best infertility services to all the patients at an affordable cost. The services provided by the center are Intrauterine Insemination (IUI), In Vitro Fertilization (IVF), Infertility Evaluation and treatment, Frozen Embryo Transfer, Ovarian Drilling, Laparoscopy, Hysteroscopy, Myomectomy, Polypectomy, and Adhesiolysis. There is a talented team of doctors in the hospital, including specialists who are equipped with the knowledge and expertise for handling various types of medical cases. The excellent teamwork and high patient satisfaction resulted in the quick growth of Divya Mangalam IVF Center, which makes it one of the best fertility clinics in Saharanpur. The hospital is equipped with private counseling rooms. It has a cozy and comfortable waiting area. The hospital provides 24 hours services for Gynace emergency, USS, pharmacy and operation theatre. The hospital is equipped with state of the art technology and infrastructure. It is spread in a large area and has spacious rooms. The hospital is equipped with enough rooms for all the patients. They also provide an online booking system. The hospital has gained many accreditations and is certified by many societies. It is famous for its best services to treat infertile couples and make their life complete. A team of well-trained medical professionals and experienced clinical technicians work round-the-clock to offer various services. You can click on the map to get the directions to reach the Divya Mangalam IVF Centre.
Clinic Address
Divya Mangalam Psychiatry Infertility & IVF Clinic, Opp Charan Singh Chowk, Church Compound, Besides The Over bridge, Bajoria Road, Saharanpur, Uttar Pradesh -247001
Doctors in Divya Mangalam Psychiatry Infertility & IVF Clinic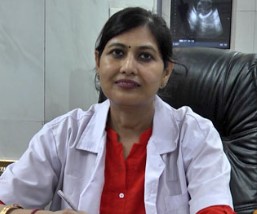 Dr. Ritu Jain is a reputed Gynecologist and Infertility Specialist based in Saharanpur, Uttar Pradesh.
Specialisation

Experience:

24 Years Experience

Location:

Bajoria Road, Saharanpur
---
Call Now
Divya Mangalam Psychiatry Infertility & IVF Clinic Services
Frozen Embryo Transfer
Hysteroscopic adhesiolysis
Laparoscopic Surgery
Myomectomy
Polypectomy
Infertility Assessment & Treatment
Intracytoplasmic Sperm Injection (ICSI)
Hysteroscopy
In Vitro Fertilisation - (IVF)
Intrauterine insemination - IUI
Divya Mangalam Psychiatry Infertility & IVF Clinic Pictures