Dr. Ritu jain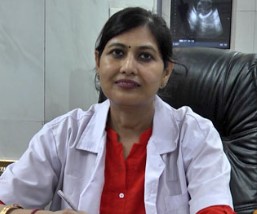 Dr. Ritu jain
MBBS
Rating: 0/0 Reviews
Specialisation

Gynecology

Experience

24 Years Experience

Location

Bajoria Road, Saharanpur
Call Now
100%
Patients Recommended
About Dr. Ritu jain
Dr. Ritu Jain is a reputed Gynecologist and Infertility Specialist based in Saharanpur, Uttar Pradesh. She is well-known for her expertise in Gynae Problems, Infertility Evaluation and Treatment, Reproductive Medicine and IVF Treatment, Intrauterine insemination(IUI) and In Vitro Fertilization (IVF). She attained degrees in MBBS and MD in Obstetrics and Gynecology from the top universities in the country with excellent results. After completing her post graduation with first class results, she went on to train in world-renowned hospitals. She has attended many workshops on Infertility and made paper presentations at various conferences.Dr. Jain Ritu in Saharanpur treats the various ailments of the patients by helping them undergo high-quality treatments and procedures. She makes use of advanced medical equipment and instruments to perform every procedure with care and precision. Due to her experience and consistent success in her treatments she has also received many awards and recognitions from reputed institutions from India and abroad. She is presently a Consultant Gynaecologist, Infertility and Ultrasound Specialist at Divya Manglam Divya Mangalam IVF Centre in Saharanpur.
Clinic Address
Divya Mangalam Psychiatry Infertility & IVF Clinic, Opp Charan Singh Chowk, Church Compound, Besides The Over bridge, Bajoria Road, Saharanpur, Uttar Pradesh -247001
Dr. Ritu jain Clinics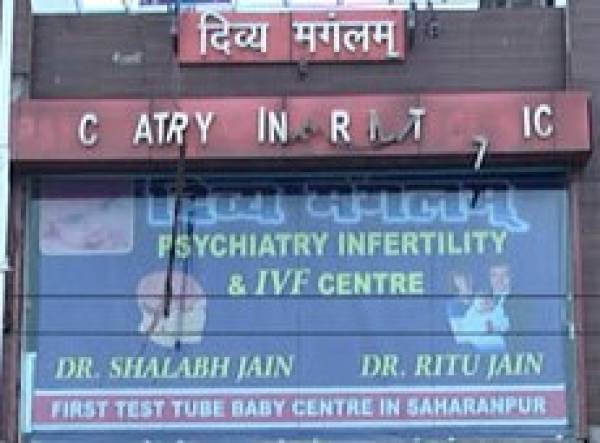 Divya Mangalam IVF Centre is an IVF Centre in Saharanpur. The aim of the hospital is to provide the best infertility services to all the patients at an affordable cost.
Services

Frozen Embryo Transfer

Hysteroscopic adhesiolysis

Laparoscopic Surgery

Myomectomy

Polypectomy

Infertility Assessment & Treatment

Intracytoplasmic Sperm Injection (ICSI)

Hysteroscopy

In Vitro Fertilisation - (IVF)

Intrauterine insemination - IUI

Location:

Bajoria Road, Saharanpur
---