Today, thanks to awareness and medical professional's efforts, people know about infertility. Almost around 30% of infertility cases are due to the malefactor, the other 30% due to the female factor. For the rest of the cases, infertility also is either in both the partners or there's unexplained infertility in either or both of them. But all of these are equally frustrating and exhausting for a couple. Luckily, with the medical advancements, infertility can now be treated with high accuracy and precision. In all major cities, various infertility centers are available to treat infertility. In a city like Surat, located beside the Tapi River in the western state of India, Gujarat, advanced infertility treatment is readily available. IVF treatment in Surat is highly affordable. Surat is also a business hub of India, well known for silk weaving, textiles, diamonds, and much more. The city is always among the most flourished cities since ancient times. Currently, Surat city has been mentioned as one of the world's fastest-growing cities located in Gujarat. This blog is to assist you in finding the best IVF centers in Surat. We have compiled the list of best IVF doctors in Surat based on their:
Education
Experience
Success rate
Patient reviews
Top 7 Best IVF Doctors in Surat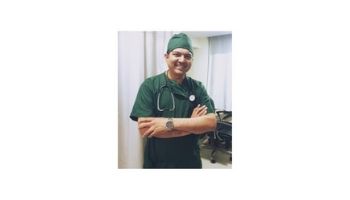 Dr. Jayesh Patel is one of the leading gynecologists, obstetricians, and infertility doctors in Surat. He did MBBS, diploma, and MD in gynecology and obstetrics, followed by his fellowship in fetal medicine, endoscopy, and reproductive medicine. He has experience of over 2.5 decades.
Dr. Jayesh Patel is highly skilled in the fields of Infertility, Fetal Medicine, Endoscopic Surgeon, Obstetrics Problems, Gynecology Problems, In Vitro Fertilization (IVF), Intrauterine insemination (IUI), Intracytoplasmic Sperm Injection (ICSI), IMSI, etc.
He has great passion in the field of fetal medicine and fertility. He is known to be always pleasant and friendly with the patients. Also, he has a unique way of treating patients that makes them more comfortable. He always makes sure that the patient is satisfied with the treatment.
He holds astonishing IVF and IUI success rates and is an expert in laparoscopic surgery, high-risk pregnancy care, infertility, and evaluation treatment. He has successfully treated thousands of patients and gave them the best memories of their life.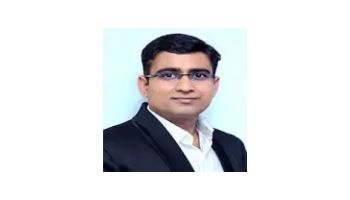 Dr. Jaydev Dhameliya is one of the best IVF specialists in the country currently working in Surat. He has experience of over 1.5 decades and helped numerous patients in his career.
He is known for his success rate. His brilliance as an academic student also testifies to the expertise he possesses. He did MBBS, diploma in Gynecology, and Obstetrics, and is currently associated with Radha Hospital & Maternity Home.
He holds expertise in services like In Vitro Fertilization (IVF), IUI, laparoscopic surgery, egg donation, accident & trauma care, neonatal care, pregnancy care & reproduction, normal & high-risk pregnancy, maternal-fetal medicine, pap smear, female infertility treatment, laparoscopy hysterectomy, d&c (dilation and curettage), natural cycle IVF, infertility treatment, laparoscopy, laparoscopic sterilization, infertility evaluation/treatment.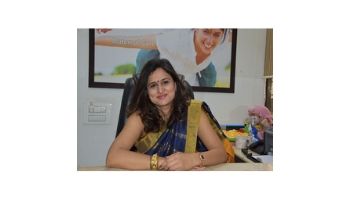 Dr. Sweta Patel is well recognized and an eminent infertility specialist in Surat. She has been currently heading to the Female First Hospital in the center of the city. She has done M.B.B.S. and M.S in Obs-Gyne and has researched infertility as a medical condition and at the social level.
She holds expertise in IUI, IVF, I.C.S.I., Pregnancy, Pregnant Women Counseling, High-Risk Pregnancy Care, T.E.S.E., T.E.S.A., MESA, Laparoscopy and Hysteroscopy, Obstetrics Problems, Menopause Clinic, Pre and Post Delivery Care and Diseases in Pregnancy, etc.
As an individual, she loves kids, which drives her life mission to help infertile couples have them. Her confidence, dedication, and love for her work make her one of the best IVF doctors in Surat for all infertile couples.
She is also a core believer in technology and has state of the art umbrella care for infertility, advanced laparoscopy, and pregnancy-related issues. This assures her every patient to receive the IVF treatment with the utmost care and affection and promises fruitful outcomes. She has experience of over a decade in the field of Infertility and Gynecology, and because of this, she holds high IVF & IUI success rates.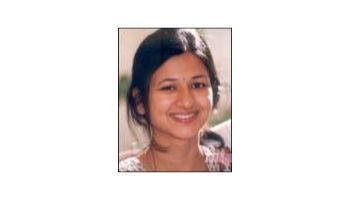 Dr. Pooja Nadkarni Singh is one of the top IVF doctors in the country. She has done MBBS and MD and achieved recognition and awards. She has become one of the most successful young IVF doctors in Surat and India as well. Within seven years only, she has established a prominent place in IVF treatment in Surat.
She did her training in IVF and endoscopy from Germany and England and is known for the record of delivering thirteen IVF babies on a single day. She is one of the pioneers of the 21st Century IVF and Fertility Centre.
Her specialization and expertise lie in IVF (In Vitro Fertilization) and advanced fertility treatment, Gynecology surgical procedures, Donor Insemination, Obstetrics Problems, Gynae Problems, Intrauterine insemination (IUI), In Vitro Fertilisation (IVF), Intracytoplasmic Sperm Injection (ICSI).
She is known for her humble nature and personalized care for every patient. Till now, she has helped hundreds of infertile couples and made them experience parenthood. She holds the IVF success rate as high as 36%.
5. Dr. Pankaj Chaklashiya, Bliss IVF and Andrology Institute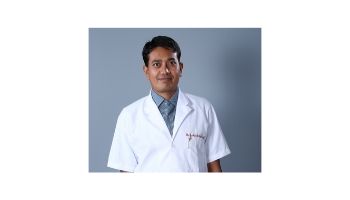 Dr. Pankaj Chaklashiya is a famous clinical embryologist, gynecologist, and Infertility specialist working in Surat. He has experience of over 1.2 decades in this field and is currently associated with Bliss IVF Fertility and Andrology Institute.
He did MBBS and MS in Obstetrics & Gynaecology in 2009. He is currently a member of the American Society for Reproductive Medicine (ASRM), Medical Council of India (MCI), Federation of Obstetric & Gynaecological Societies of India, and SOGS. He is known for providing services like IUI- Husband, Natural Cycle IVF, HPV Vaccination, andrology, and diseases in pregnancy.
He holds specialization in blastocyst culture, test-tube baby, IVF, ultrasonography – pelvic, laparoscopy, hysterectomy (abdominal/vaginal), cesarean section (c section), embryo donor program, artificial insemination, egg donor, laparoscopic surgery, ultrasound scan, preimplantation genetic diagnosis (PGD), laparoscopic surgery (OBS & GYN), high-risk pregnancy care, infertility evaluation/treatment, 3d, and 4d sonography, intrauterine insemination (IUI), donor insemination surrogacy, D & C (dilation and curettage), lab tests, etc.
6. Dr. Ashish Viradiya - Trinity Test Tube Baby Center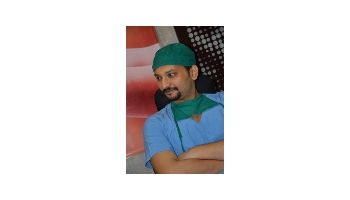 Dr. Ashish Viradiya is one of the youngest and most successful gynecologists currently working in Surat. He has become famous for his proper advice, best treatments, and cooperative and calm behavior towards his patients.
He pursued his education from Asia's largest medical college located in Ahmedabad. He has completed his MS in Gynec from a well-known Vadilal Hospital with Gold Medal, followed by a fellowship in advance infertility in Mumbai. He also studied Ultrasonography and Laparoscopy, and he was honored by the degree of DNB national board.
He holds expertise in the latest ART (Assisted Reproduction Techniques), embryo donation, sperm donation, oocyte donation, (IUI) Intrauterine Insemination, etc. So far, he has helped lots of couples in their journey towards parenthood.
At a young age, he became a well-known name with a stunning success rate of IVF. He has vast knowledge and expertise to address a diverse set of health ailments and conditions and help to prevent them. Currently, Dr Ashish Viradiya is associated with the Trinity Test Tube Baby Center of Surat.
Dr. Praful B. Doshi, Me and Mummy Hospital and IVF Center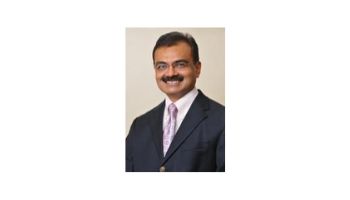 Dr. Praful B. Doshi is one of the reputed obstetricians, gynecologists, and Infertility specialists based in Surat. He has a vast experience of over three decades and is a well-known face. He holds specialization in In Vitro Fertilization, normal vaginal delivery, endoscopic surgery, high-risk pregnancy care, and other assisted reproduction treatments.
He is also known for doing advanced laparoscopic surgeries, urogynecology. He did MBBS and MS with first-class results and did a diploma in advanced endoscopic surgery from Germany, followed by IVF training from Australia and the USA. He has been trained under the guidance of internationally recognized gynecologists and has a profound experience.
Using his experience, he has managed to deliver significant results even for cases with repeated IVF failures. So far, he has performed minimally invasive surgeries and more than a thousand IVF procedures with an excellent success rate. Currently, he is associated with Me and Mummy and IVF Centre.
His clinic is equipped with the latest technology, cutting edge research, clinical experts, and modern medical equipment. He ensures providing the best facilities for comfort and care due to his in-depth understanding of fertility issues and extensive experience in gynecology and infertility treatment.
Surat City Facts:
References