Dr. Jayesh Patel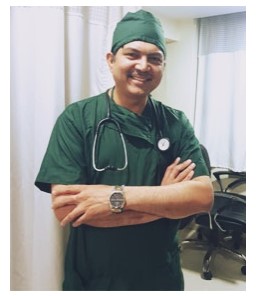 Dr. Jayesh Patel
DGO, MBBS
Rating: 0/0 Reviews
Specialisation

Obstetrician

Gynecology

Infertility Specialist

Experience

23 Years Experience

Location

Bhatar Road, Surat
Call Now
100%
Patients Recommended
About Dr. Jayesh Patel
Dr. Jayesh Patel is a Best Gynecology & Infertility Specialist in Surat. He is skilled in the fields of Infertility Specialist, Fetal Medicine Specialist, Endoscopic Surgeon, Gynecology Problems, Obstetrics Problems, IVF, IUI, ICSI, IMSI, etc. He has rich experience in field of Gynecology with Great passion in the field of fertility and Fetal Medicine. Always pleasant and friendly with the patient. Who makes his patient comfortable. Always sees that patient is totally justified With the treatment.
Clinic Address
7th Floor, Kashi Plaza, Kailash Nagar, Majura Gate, Surat, Gujarat- 395001
Dr. Jayesh Patel Clinics

Paaranu IVF is the best IVF center in Surat (Gujarat) whose goal is that every couple must be willing to recognize and enjoy the pleasure of parenthood because we think that everyone wants to have their own families.
Services

Genetic Diagnosis

Preimplantation Genetic Screening (PSG)

Laser Assisted Hatching

Gynae Laparoscopy

Obstetrics and Gynecology

Maternal Fetal Medicine

Intracytoplasmic Sperm Injection (ICSI)

IVF Treatment

Preimplantation Genetic Diagnosis (PGD)

Hysteroscopy

Intrauterine insemination - IUI

Surrogacy

Establishment year:

Year in 1997

Location:

Bhatar Road, Surat
---