Infertility is like a scar on couples, but when they get to know that it is a natural condition that is growing with evolution, they feel relaxed. Even you might have when you would have heard of IVF treatment. IVF treatment in Chennai is not only regarded in the South or the whole of India but also in other parts of the world. IVF doctors in Chennai have gained worldwide recognition and are recipients of many awards. They are, in fact, fellow members of many organizations and groups.
The couple always tries to find the best IVF doctor according to their wants and preferences. You must be doing the same. Generally, the research should contain referrals from your professional friends, suggestions from your friends and family, gathering general knowledge about infertility and IVF, knowing about IVF doctors in Chennai, shortlisting them, visiting them, knowing about their centers or their affiliated centers, and many more. It's a tedious and bit confusing task.
So to save you from all this confusion, through patient reviews, we have come up with the list of top IVF doctors in Chennai. They have passed several parameters like quality treatment, affordable prices, experience, local reputation, technology proficiency, patient satisfaction, and communication with the patient.
Chennai is a metropolitan city of India and the capital city of Tamil Nadu. Its price index is a bit higher than the same in India. The city is warm and welcoming towards its guests and you can always find more to explore here, with this, there the list of questions below which you shall ask a doctor on your first visit to decide whether you should continue with them or not:
What are the facilities, treatments, and equipment available in the clinic?
For how long have IVF treatments?
How successful have these treatments been?
How well does the staff work?
How often is the doctor available?
What are the complications or side effects of infertility treatment?
The List of Top 8 Best IVF centers in Chennai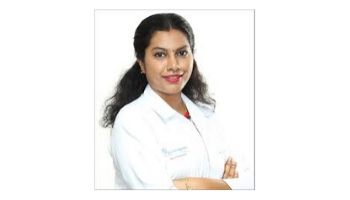 Dr. Radhika Meka is a nationally renowned specialist in the field of gynecology and reproductive medicine. She has been practicing for the past 20 years and is currently the medical director of Parampara Fertility and Gynec Centre.
She has experience in providing treatments like IUI, IVF, ICSI, oocyte retrieval, embryo transfer, luteal support, and many more reproductive surgeries. She also has experience of performing much fertility, enhancing endoscopic procedures.
Dr. Radhika has done advanced laparoscopy training from the Royal College of Obstetricians and Gynecologists, England. After that, she also became a member of the MRCOG in the same college. Before this, she had done her post-graduation in obstetrics and gynecology from Kasturba Medical College (MAHE University), Mangalore. She did MBBS from Rajaiah Muthiah College, Annamalai University, Chennai.
Dr. Radhika has also received training in ultrasound and is proficient in conducting follicular study scans for IVF patients, for early pregnancy, and abnormal growths. Her primary mission is to ensure the well-being of her patients with utmost care and concern, and she is known for her dedicated and ethical approach. Patients have also mentioned in their reviews that her friendly and practical approach makes them confident about the treatment.
2. Dr. Arun Muthuvel (Iswarya Fertility Center Adyar)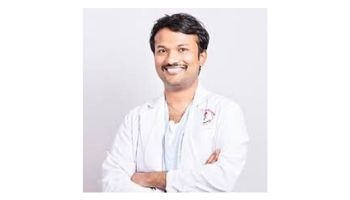 Dr. Arun Muthuvel is among the young and leading IVF doctors in Chennai. He is amongst the 1st few in India to have completed the M.Ch (Reproductive Medicine and Surgery) degree, which is the only recognized super specialty degree in Infertility by the Medical Council of India. He is the scientific director at the Iswarya fertility center since July 2010.
Since an early age, he has had a hunger for learning and being an excellent IVF doctor. For this, he has done an advanced course in IVF from Boston IVF (Harvard Medical University, USA), Natural Cycle IVF at Michigan IVF (USA), PGD IVF and Embryo Biopsy from Cleveland Clinic (USA), and andrology and Micro TESE for Azoospermia from University of Miami, USA.
He provides a various range of infertility treatments which include male and female infertility evaluation, IVF, ICSI, IMSI, TESE, TESA, MIC, hysteroscopy, laparoscopy, myomectomy, ovarian cystectomy, endometriosis, PCOS, chocolate cyst, and other treatments of obstetrics and gynecology.
To receive international exposure and more knowledge, he is also a member of ASRM, ESHRE, AAGL, TNMC, IMA (Life member), ISAR, TAPISAR, IFS, OGSSI, FOGSI, AGOI, and NHB – Nursing Home Board of India
3. Dr. K.S. Jeyarani Kamaraj (Aakash Fertility Centre & Hospital)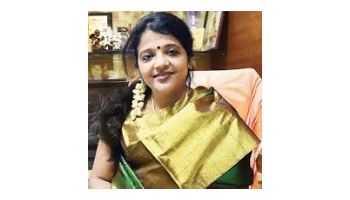 Dr. K.S. Jeyarani Kamaraj is an obstetrician and gynecologist consultant in reproductive medicine. She has graduated from Madurai Medical College, Madurai, did DGO from Tanjore medical college, and M.D. from Madras Medical College Chennai. She has also undergone different training sessions in IVF and embryo transfer techniques, followed by several training programs in India & abroad.
She believed to have been the first IVF doctor who has been involved in the reconstruction of the uterus. She also helped a 55-year-old lady in delivering a twin baby, and more recently, she enabled a 58-year-old woman to deliver a baby through IV Saturn Active Laser used in IVF for the first time in Asia.
Dr. Jeyarani was recognized and awarded the women of the Year 2010 by the Lions Club), received Yeomen Service Award by Exnora 2010, recipient of mega T.V. Women Achiever Award in 2011, was awarded Nalam Hospital "Women Achiever Award" in 2011.
She has also been a gold medalist in MBBS in Obg & Gyn examination and was awarded Dr. Vadamalaiyan's endowment prize. She also received a gold medal during MBBS in Obg & Gyn examination and was awarded Dr. Vadamalaiyan endowment prize. After that she was awarded university first Rajamani Janakiraman prize in gynecology and obstetrics, then Dr. Ananthachari prize for being university first in medicine, lastly she was also awarded for being university first in O.G. Has to her credit numerous research articles & papers.
4. Dr. Sarat Battina (Indigo Womens Center Hospital & Fertility Center in Chennai)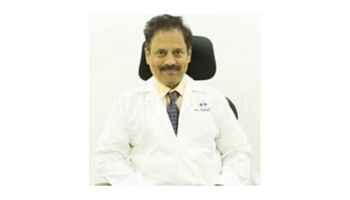 Dr. Sarat Battina is the director of reproductive medicine and consultant gynecologist at Indigo Women's Center. After completing his graduation from Kurnool medical college, Andhra Pradesh, he underwent IVF training at National University Hospital, Singapore, under the supervision of Prof. S.S Ratnam and Dr. NG Soon Chye and at King's college school of medicine, London unKing's. John Parsons.
He is regarded as a pioneer of fertility treatment in South India. He delivered the first GIFT baby of Tamil Nadu in 1989, first IVF twins of South India in 1991, and the first IVF baby from frozen semen samples in India. He has also been in-charge of the IVF program at Apollo hospitals Chennai.
With the experience of over three decades, he has received many prestigious awards like Young achiever award by JCI, Ugadi Puraskar, Millennium award by Madras Telugu Academy in 2000. He is also a guide for a postdoctoral fellowship in reproductive medicine at Apollo Hospitals, Chennai, affiliated to Dr. MGR Medical University in 2012, and Ph.D. program in reproductive medicine at Dr. MGR Medical University.
He is also a certified robotic surgeon by Intuitive Surgicals, Strasbourg, France 2011. He addressed and presided over many FOGSI and IMA meetings and is a professional member of FOGSI, ISAR, ESHRE, and ASRM.
5. Dr. V. Sharmila (Jayadeva Fertility Center and Women's Hospital Chennai)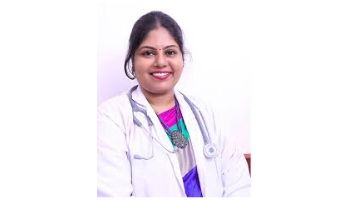 Dr. V. Sharmila is our chief consultant and among the best IVF doctors in Chennai and Tamil Nadu. She has treated thousands of infertile couple's in her experience. She is the first candidate to do a fellowship in reproductive medicine from Tamil Nadu MGR University.
Apart from this, she has even published several scientific studies, and spread her knowledge as well as it by continuously participating in many national and international conferences. She believes that learning should not be stagnated, especially in the field of science; it has to be continually updated and explored more.
After her masters in obstetrics & gynecology, during her practice, she understood that the physiological and psychological turmoil a woman undergoes due to infertility is very heavy. This led to her interest being refined in infertility, which resulted in her decision to specialize, and she chose to do an advanced fellowship in reproductive medicine.
Today she has among the best-advanced protocols in reproductive medicine, IUI, IVF, and other artificial reproductive treatments. She has undergone intensive courses and training in laparoscopy and ultrasound, in which she has vast experience. She is working on creating awareness, which helps in the prevention of infertility and other women's health conditions and to educate about the treatment of people through various camps.
6. Dr. Samundi Sankari (Srushti Fertility Centre & Women's Hospital)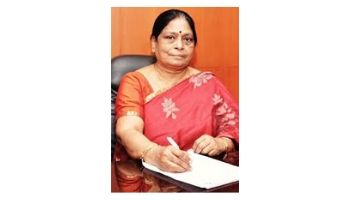 Dr. Samundi Sankari is a leading IVF doctor in Chennai. Today, she is widely renowned in medical circles around the world. She has experience of over thirty-five years and is a high expert.
She has also been a professor in microsurgery & obstetrics & gynecology at the Kilpauk Medical College. Her other key positions include being a reader in obstetrics & gynecology, head of infertility & ultrasonography clinic in Government Kasthuribhai Gandhi Hospital, assistant professor in obstetrics & gynecology at Madras Medical College, and an assistant surgeon in the Rural Medical Service.
Along with this, she has been awarded numerous honorary posts, published countless scientific studies, and shared her knowledge at conferences and symposiums around the world. In recognition of her efforts, Orlando's Association of Tamil Nadu Medical Graduates named Dr. Sankari the "Best Distinguishing Physician," in 2001.
She is also the Vice President of INSTAR, the nationwide body of ART in India. Gaining excellence in fertility treatments and ART is her way of giving back to the community. She has also been adamant in removing the stigma that surrounds infertility. For this, she has been part of numerous public discussions, radio shows, and magazine articles.
7. Dr. Vani M Sundarapandian (Jananam Fertility Centre)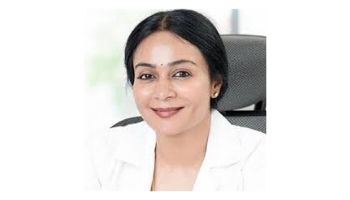 Dr. Vani has done MD, DGO, FRCOG (UK), and Master of Reproductive Medicine (Australia), she is the medical director and a lead fertility specialist at Jananam Fertility Centre. Her career spans more than twenty years. She is committed to helping couples in achieving their dreams of parenthood by using the latest techniques in IVF treatment.
Her patients in their review have mentioned about her gentle, calm, understanding, and friendly nature. They take her as the guide and head of the team that treats patients beyond the particular treatment by providing them moral and emotional support. She also believes in spreading awareness against the social stigma of infertility and its cause.
She is the brains behind the idea of installing state-of-art technology and having a patient-friendly approach in the center. Her proficiency and belief of being updated with new technology are admirable and appreciable.
She is an expert and experienced IVF doctor in Chennai and enjoys a positive reputation with strong word of mouth. Locally, she is a popular IVF doctor in Chennai.
8. Dr. Parimalam Ramanthan (London Harley Street Women & Fertility Centre)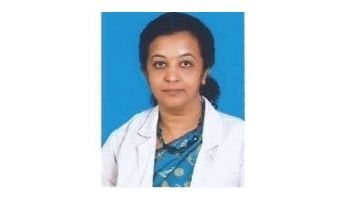 Dr. Parimalam Ramanthan has done her basic obstetrics and gynecology training [MD] from Stanley medical college, Chennai & di her Diplomate in the same from New Delhi. She was even fortunate to have the opportunity of being trained with structured specialist training[CCT] in the UK from North East London deanery in 2000.
After that, she became a renowned fellow of the Royal College of Obstetrics and Gynaecology[RCOG], the governing body for practicing obstetrics and gynecology in the UK. She was an IVF consultant and also a high-risk obstetrics and gynecology consultant in one among the world-renowned institutes for fertility in Royal London hospital and Bart's London NHS trust and even privately in the center for reproduction and genetic health(CRGH), London.
After working in the UK for almost sixteen years, she came to Chennai to open a fertility clinic of her own with the renowned experience. To install an international level of practice, she has started the clinic under the same name as London Harley Street Women and Fertility center, Chennai OMR. At present, she is among the only fertility consultants to be trained in the UK and practicing in Chennai.
Some Facts About Chennai
References
NICE guideline: Procedure used during IVF treatment; National Institute for Health and Care Excellence
National Guidelines for Accreditation, Supervision & Regulation of ART Clinics in India; Indian Council of Medical Research.
Assisted reproductive technology in India; NCBI
https://timesofindia.indiatimes.com/travel/destinations/12-quirky-facts-about-chennai/as65562502.cms