Planet Women Hospital


Planet Women Hospital
Doctors Available
1 Doctor Available
Establishment year

Year in 1996

Location

Ambawadi, Ahmedabad

Specialization

IVF Center/Infertility Clinic
100%
Patients Recommended
About Planet Women Hospital
Every man and woman passes through stages of childhood to adulthood to parenthood to old age. During this passage of life, he or she requires knowledge about natural changes in the body, scientific reasons behind these changes, how to adapt to the changes, normal variant and abnormal points during these happenings. If we talk about female – childhood is almost the same as male but as adolescent age begins there are vast changes in her body – external as well as internal. She physically and mentally transforms into woman after this age. Traditionally since ages, these changes are explained and implanted in her mind by mother or any elder women in the family. And naturally, this understanding is lacking scientific facts and also biased by the social, religious, economic, educational background of the family. These young age implantation of beliefs and thoughts carries lifelong implications in her emotional, social, educational, physical and family aspects. One or more misbelieves and misunderstandings are prevalent in any socio-economic class, in each and every region of the world. Some of these believe or ignorance has a real bad effect on her own physical health as well as social health in terms of marriage and fertility. When this female get matured and involve in opposite-sex attraction she again has lack of availability of any proper scientific platform to address various issues like knowledge and behavior of her own body, knowledge, and behavior of male body, response to interaction between two – physical as well as psychological, sex, safe sex, contraception, prevention of sexually transmitted diseases, etc. And again lack of these scientific facts creates many healths, social and national issues.
Clinic Address
Planet Women House 26/1 L Colony, Opposite Sahajanand College, Near Nehrunagar Cross Road, IIM Road, Ambawadi, Ahmedabad - 380006
Doctors in Planet Women Hospital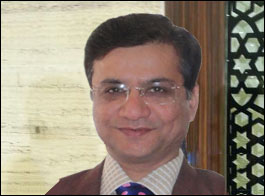 Dr. Mehul Damani is an gynecologist and IVF doctor based in Nehru Nagar, Ahmedabad. He has an appreciating experience in the field of obstetrics and gynecology.
Specialisation

Infertility Specialist

,

Endoscopic Surgeon

,

IVF Specialist

,

Experience:

17 Years Experience

Location:

Ambawadi, Ahmedabad
---
Call Now
Planet Women Hospital Services
Women's Health Services
Follicular Monitoring
Endoscopic Surgery
In Vitro Fertilisation - (IVF)
Planet Women Hospital Pictures