Dr. Nayana Patel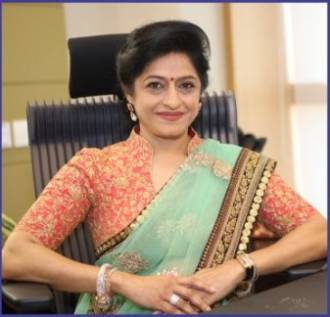 Dr. Nayana Patel
MD, MBBS
Rating: 0/0 Reviews
Specialisation

Surrogacy

Infertility Specialist

Experience

28 Years Experience

Location

Lambhvel, Anand
Call Now
100%
Patients Recommended
About Dr. Nayana Patel
Dr. Nayana Patel is the Medical Director of Akanksha Hospital and Research Institute, Anand, Gujarat, India. She has been practicing Obstetrics and Gynaecology, IVF specialist, and Surrogacy for over three decades.Dr. Patel had started IVF center "Akanksha infertility and IVF Clinic" in the small town of Gujarat in 1991, to give a helping hand with modern techniques to many infertile couples. Since then till now more than __ IVF babies are born by her treatment. She started treatment with surrogacy since 2003. The first surrogacy case of Dr. Patel was Asia's first and world's 5th case of surrogate grandmother. Her practice in the field of IVF and surrogacy is well recognized globally. Despite of all criticisms on grounds of commercial surrogacy, Dr. Patel stood strong on her MOTTO "PATIENT TO PARENT" as she believes in the WIN-WIN situation.Dr. Patel has vast experience in her field, having been involved in the care and management of thousands of patients. She offers comprehensive services including pre-marital and prenatal counseling, infertility treatment, use of assisted reproductive technology, maternity, and pregnancy care, normal and complicated deliveries, endoscopic, open gynecological, Aesthetic Gynaecology, Urogynaecology surgeries. She is also an expert in taking care of high-risk pregnancies. In every case, she is committed to individualizing, personal care, and deploys the latest research and treatment methods so that each patient receives the most effective care, based on her specific health requirements.
Clinic Address
Lambhvel Road, Opp.Guruvilla Bungalows, Lambhvel, Anand, Gujarat, 387310
Dr. Nayana Patel Clinics
Ensconced in the lush green outskirts of "The Milk capital of India", Anand lies this palatial structure Akanksha Hospital & Research Institute, One of India's best IVF Center, offering Best Surrogacy services, the spectrum of Infertility treatment, etc.
Services

Testicular Biopsy Sperm Aspiration (TESA)

Obstetrics and Gynecology

Infertility Assessment & Treatment

Donor Insemination Surrogacy

Intracytoplasmic Sperm Injection (ICSI)

IMSI

TESE

In Vitro Fertilisation - (IVF)

Intrauterine insemination - IUI

Establishment year:

Year in 1999

Location:

Lambhvel, Anand
---