Dr. Biju Parameswaran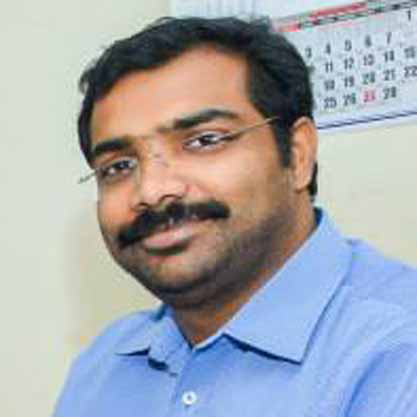 Dr. Biju Parameswaran
MBBS, MS
Rating: 0/0 Reviews
Specialisation

Laparoscopic Surgeon

Infertility Specialist

Experience

14 Years Experience

Location

Karunagappally, Kollam
Call Now
100%
Patients Recommended
About Dr. Biju Parameswaran
Dr. Biju Parameswaran is a consultant laparoscopic surgeon, infertility specialist, gynecologist is one of the leading gynecological laparoscopic surgeons in the country. He is an expert in the field with years of experience and skills. His vast experience as a laparoscopic surgeon has given him a name as a skilled doctor in gynecological and infertility surgeries. He has done a number of successful surgeries. Currently he is consultant gynecologist laparoscopic surgeon with SBM hospital karunagappally,kollam district kerala.He has contributed many chapters on infertlity and laparoscopy in many international books and he has published many papers in international journals. Dr. Biju is one of the leading gynecological endoscopic surgeons in the country. His fields of expertise include sonography, hysteroscopy, laparoscopy, microsurgery and assisted reproduction. But above all Dr. biju, from his vast experience as a surgeon, has carved a niche for himself in his field of expertise. Dr. Biju has single-handedly performed more than 2000 advanced endoscopic surgeries. He has conducted live endoscopic workshops in India and abroad. Delivered lectures and presented papers on endoscopic surgeries and its various aspects. Dr. Biju has published books and presented papers in several journals.
Clinic Address
Near KSRTC Bus Stand, Karunagappally, Kollam, Kerala - 690518
Dr. Biju Parameswaran Clinics

A well equipped MICU, NICU, Labor Room, and Operation Theatre is an added advantage for the facilities. We give extra care to women with high-risk pregnancies.
Services

Blastocyst Culture and Transfer

Myomectomy

Testicular Biopsy Sperm Aspiration (TESA)

Obstetrics and Gynecology

Polypectomy

Semen Freezing

Hysteroscopic Surgery

Donor Sperm / Egg Program

Laparoscopy Surgery

FET

Embryo freezing

Intracytoplasmic Sperm Injection (ICSI)

IMSI

In Vitro Fertilisation - (IVF)

Intrauterine insemination - IUI

Location:

Karunagappally, Kollam
---