Vadodara in Gujarat is among the fastest developing cities in the state, as well as India. Today there are top quality IVF centers in Vadodara. They provide affordable good quality treatment, are run and managed by effective, experienced, and efficient IVF and fertility doctors. Every couple wants the best IVF center for them. There are many parameters one has to compare different IVF centers to find the best one according to their needs. We at Femicure have shortlisted the top 3 best IVF centers in Vadodra for you. The primary factors we look to judge are:
Patient Reviews
Infrastructure
Success Rates
Affordability
Location
Doctor Experience
Technology Used
Patient Count
In this article, apart from three names, you will find IVF and certain information regarding Femicure. Our mission is to support and assist you in every way so you can get the best IVF treatment according to your needs and wants.
Top 3 Best IVF Centers in Vadodara, India
1. Bliss IVF Fertility & Andrology Institute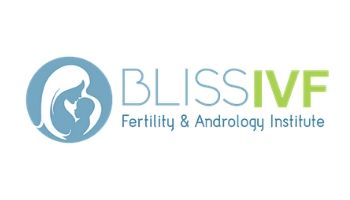 IVF treatment is reaching new heights today, and Bliss IVF fertility and andrology institute always aims to match with current innovations in the industry. You might have already read about them in the Surat section, their branch in Vadodara is equally successful.
Along with IVF, they provide full fertility treatment that includes consultation and counseling, ultrasonography, laparoscopy and hysteroscopy, intrauterine insemination, intracytoplasmic sperm injection, vitrification, laser-assisted hatching, blastocyst culture, PGD, PGS, test tube baby treatment, surrogacy, sperm-egg-embryo donation, PICSI, IMSI, ovum, sperm & embryo donation facilities.
The institute aims to provide emotional, ethical, and the latest technical support to couples. Their fertility department offers the most effective services as per international standards, at very affordable prices. They boast of having a team of collective 39 doctors and over 25 years of experience. The clinic has a fully functional laboratory for therapeutic and diagnostic tests.
Bliss IVF Fertility and Andrology Institute has always aimed at the place where you can find all infertility treatments under one roof. They have a dedicated team who will ensure that 24*7 you are under guided observation and will also be available for any emergency. Their latest technology has made them among the most effective in the industry, and their specialists are nationally renowned and recognized.
2. Anant IVF Center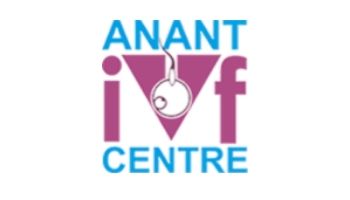 Anant IVF center is the dreamchild of Dr. Pallavi Satarkar, incorporated on 19th June 2005, with an aim to provide the best OB-GYN services in Vadodara, Gujarat. Since 2012 they have expanded their services in IVF treatment, and till now, they have been part of over 1000 live births and over 500 high-risk miracle babies (IUI &IVF).
Dr. Satarkar always wanted to bring joy to the lives of infertile couples. For this, she has managed to provide international standard services at very affordable prices. Their methodology also includes being emotionally supportive and forming a familiar relationship with their patients. Infertility and IVF are very sensitive issues, and they need to be well connected with their patients.
Their medical team comprises expert and experienced fertility and IVF doctors, who are proficient with the latest technologies. They offer advanced infertility treatments like IVF, IUI, ICSI, embryo freezing, egg freezing, egg donation, donor insemination, PESA / TESA, and Surrogacy in INDIA.
They are among the first IVF centers in India and the only IVF center in Vadodara to have proper professional psychological support counseling module for its infertile patients as a part of treatment. Dr. Pallavi is an adherent believer that reduced stress results in wonders in IVF treatment.
3. Gayatri Maternity & IVF Center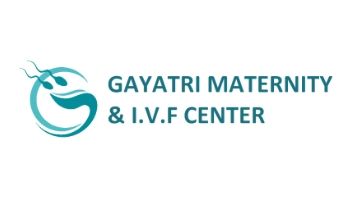 Gayatri Maternity & IVF center is a dreamchild of Dr. Priti Thakor. She was born and brought up in Vadodara, has also studied and practiced there only. She always wanted to contribute more broadly in this field, so she left the government job and started this IVF center. Before this, she took laparoscopic and IVF training to be a specialist.
Today the center provides various facilities like consultation & counseling for general gynecology, transabdominal, transvaginal, color doppler & 4D-3D sonography, operative microscope for microsurgery, and fully equipped operation theatres for breast department, abdominal surgery, and vaginal surgery.
They also have a tie-up with Morpheus indo-german fertility center. From which they have state-of-the-art infrastructure and advanced equipment. They aim to help infertile couples to have a child with an individualized treatment plan to suit their needs. They provide customized treatment plans, as well.
Their rates are affordable, through which they cater to every infertile couple for having a child. The whole medical staff has a friendly approach, and the doctors are well renowned and recognized across the nation. They ensure the best fertility services in Vadodara.
Their services include IUI, IVF, ICSI, oocytes donation, donor's semen, semen freezing, embryo freezing, embryo donation, surgical sperm retrieval through PESA, TESA, and TESE, and surrogacy.
Why Choose Femicure For IVF Treatment in Vadodara
Today, infertile couples are ready to even cross the national boundaries for receiving quality and affordable infertility and IVF treatment. Femicure warmly welcomes all national and international treatment seekers. Being a healthcare and wellness facilitating platform we have also extended our support and assistance in several aspects like ticketing, stay, transport, legal & documentation, visa, currency, customer support, and many other specific requirements. We even take care of your personal preferences. We ensure that you receive the best treatment and overall satisfaction. Some of the many points that why you should choose Femicure:
NABH Certified Clinics
You can find many IVF centers on our platform, but all of them will be NABH certified, and you can also access the detailed information about them to make the decision. You can have options in budget-wise, location-wise, treatment wise, and even experience-wise.
Personalized Treatment plan through research
Our team can assist you in selecting the best IVF centres with a personalized treatment plan in your budget.
Easy to use
Our promotional propaganda includes the line 'Find treatment on your fingers!' This is our motive and philosophy to be a pioneer of healthcare & wellness treatment facilitating platforms. Our website is easy to use and even mobile/tablet versions of it are there to further ease the use for you.
Transparency
We believe in keeping full treatment-related transparency with you. Hospitals profile and doctor profiles also share true and honest feedback regarding them.
Confidentiality
We promise to keep your information and our communication confidential until a legal proceeding or a law/state authority demands otherwise. No other patient shall know anything regarding your transactions and treatment-related information through us.
Support & Assistance
Apart from providing you with various treatment options we also help you in arranging accommodation, travel, transport, and other facilities for your visit.
Facts on Vadodara
Vadapadraka was the original name of Vadodara, locals also call the city as Baroda.
A village in Michigan, USA is named after Baroda and this is because of Indian settlers in 1830.
Vadodara is the founding place of "The Moon of Baroda" a rare diamond that weighed 25.95 carats (5.19 g) at the time it was found. Later it was later cut into a pear shaped diamond, weighing 24.04 carats (4.81 g).
Sayaji Baug in Vadodara is the largest garden in western India.
Vadodara has nicknames like Banyan City (it has a lot of banyan trees), and Cultural Capital of Gujarat (Navratri celebration of the city).
References
1. NICE guideline: Procedure used during IVF treatment; National Institute for Health and Care Excellence
2. NICE guideline: Ovulation disorder; National Institute for Health and Care Excellence
3. National Guidelines for Accreditation, Supervision & Regulation of ART Clinics in India; Indian Council of Medical Research
4. Assisted reproductive technology in India; NCBI
5. https://historyofvadodara.in/facts/ For the facts about Vadodara.
6. https://www.webmd.com/infertility-and-reproduction/guide/in-vitro-fertilization#1