Best IVF Center in Surat, Gujarat 2020
Surat is one of the fastest developing cities in Gujarat and India. It is known for its flyovers and cleanness. It's a business city so by default we see various types of IVF centers, ranging from being cost-effective to luxurious treatments.
Sometimes right after the basic infertility consultations, doctors ask the couple to visit an IVF Center. Other than this, medical tourism has also increased in Surat due to its positive reviews. In this blog, you will be knowing more and more about IVF centers in Surat, the treatment, its cost, and the success rates in Surat.
We have selected the Top 5 IVF centers in Surat by judging them in the following parameters:
Effectiveness (patient review, success rates, treatment techniques)
Experience (patient count, number of years)
Doctors/Specialists (Whether they are nationally or internationally recognized doctors)
Monetary Factors (Affordable or costly)
What is IVF?
Along with 5 best IVF Centers in Surat, in this blog, you will read about different aspects of IVF treatment in Surat. In Vitro Fertilisation is the full form of IVF, you might be knowing what fertilization means, so 'in vitro' means performed or taking place in a test tube, culture dish, or elsewhere but outside the living organism.
So as the name suggests, in the IVF treatment, eggs and sperm are retrieved from the couple (or donor) to fertilize them outside the human body. Then, as the embryo develops (in incubation), the healthiest one is selected to be implanted back in the uterus of the female (couple or carrier). For all this, you need to visit a fertility lab. There, for every step, you will be guided by a fertility specialist, a gynecologist, or a physician/surgeon.
They guide the couple and share the effects of various techniques that will or can be used during each step of the treatment in an IVF Center.
5 Best IVF Center in Surat, India
From the above, you might have got an idea about the treatment. We also explained to you the parameters we have taken to select the Top IVF centers in India. So below are the highly recommended Best IVF Centers in Surat: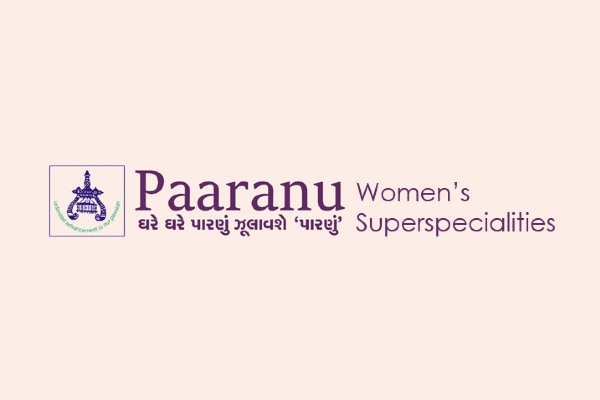 Paaranu started in 1996 when an IVF Center wasn't even mainstream. Along with medical services they also made sure that their visitors receive proper knowledge and awareness regarding this treatment and whom all can have it.
Their first branch was in Kadodara (20 km from Surat), now since 2014, they are running their second branch at Kashi Plaza, Majura Gate, Ring Road in 2014.
They have successfully treated several local, domestic, and international patients. Paaranu IVF center has established a firm foothold in infertility and fetal medicine field.
Patient satisfaction is their prime goal, which has led this hospital in achieving consistent growth. It is an effortless task to reach our center as there are various modes of transport that are readily available. They provide various assisted reproductive technologies like IUI, IVF, ICSI, IMSI, and more. Other than IVF treatment you can also consult them for various infertility issues too.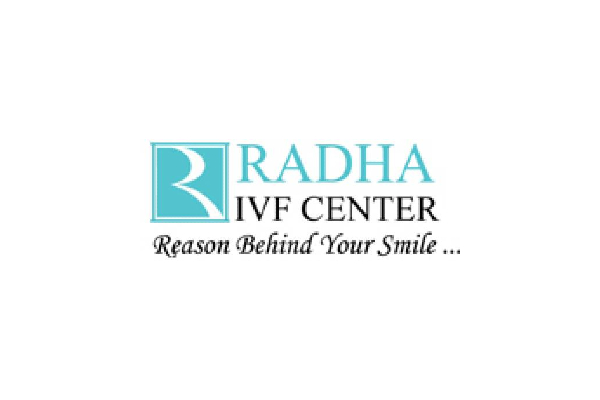 Established in 2009, offering the best possible facilities and services to the patients at an affordable cost. The hospital is spread in 6000 sq. ft, which contains an OPD Section, IPD Section, Medical & Surgical departments and a well-designed IVF department.
Doctors are dedicated and present round the clock, they have wide experience, expertise, and compassion to supervise patients and their treatment processes. The doctors even support their patients with emotional and financial stress. They boast consulting and counseling 4000 infertility patients in a year.
All of their departments are well equipped with the latest technologies to ensure the best results. The IVF department is equipped with ultramodern instrumentation like Nikon ICSI micromanipulator, Hera Cell CO2 Incubator, Bench-top tri gas K system, and many others. With these, they have a trained staff, dedicated nurses, and attendants to vouch for the importance attached to each patient. The team is dedicated to making you feel at the world of care with every visit.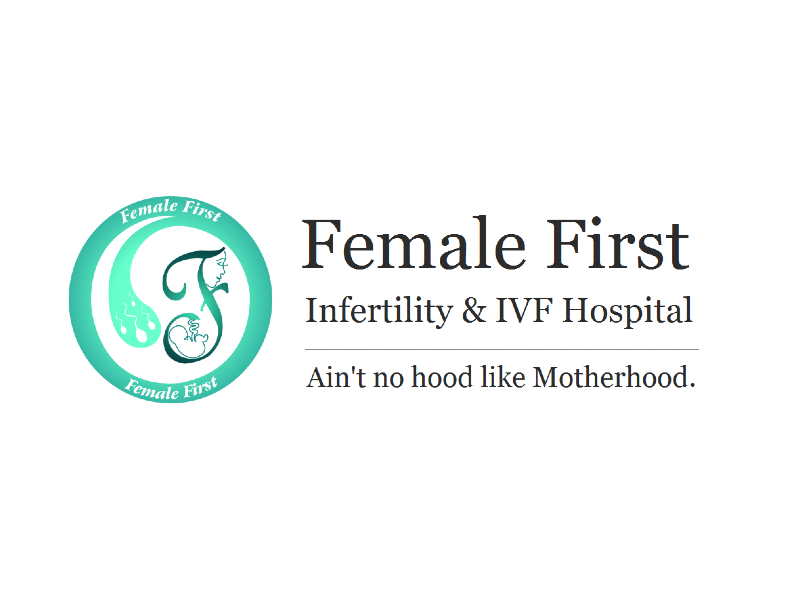 This hospital is dedicated to providing all kinds of infertility treatment and maternity care services. Apart from treatment, their motto is turning their patients into happy parents. For this, they maintain a familiar environment and grow their team to continue and deliver the same. They boast an experience of more than ten years, their popularity increased due to their affordable IVF cost.
The reason for them to start this hospital was obvious, bring a smile on the faces of infertile couples and also become the best IVF center in India. Today, being considered as among the top 5 in Surat makes them feel closer to their goals.
Their unique feature is that they ensure that the same doctor/physician is always there with the patients. This helps in establishing familiarity and increasing comfort in the patient. As it is obvious that low stress and high confidence can do wonders in an IVF treatment.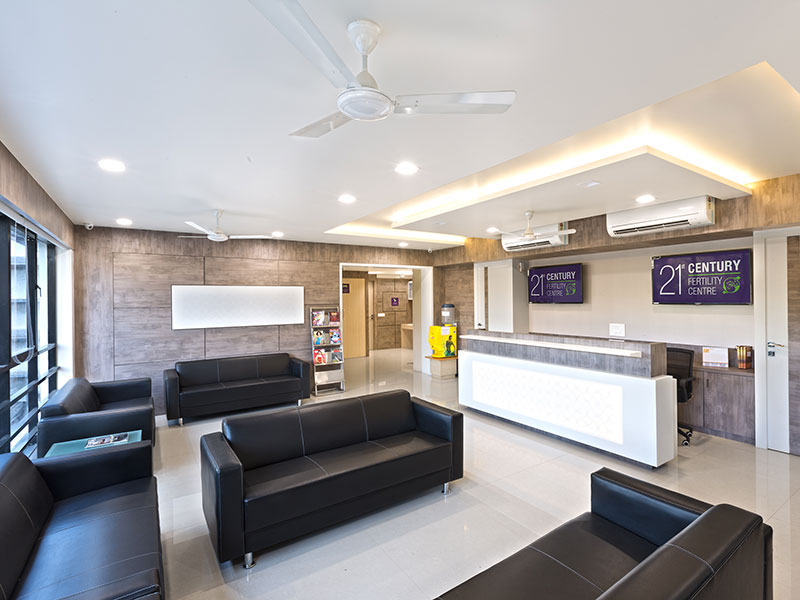 The hospital was established in 2007 as the dream of Dr. Purnima Nadkarni and Dr. Kishore Nadkarni, an important part of IVF in India for the last 20 years. They are Gold Medalist scholars from KEM Hospital, Mumbai.
The Surat center is headed by Dr. Pooja Nadkarni Singh. Within the seven years of inception, the IVF center gained the reputation of being among the best in the Surat.
Their personalized approach to the patient and the passion for results have made it possible for the center to achieve this feat. Their adaptive and proficient approach to new technologies is also a plus point. With IVF they even provide other infertility treatments.
There are male infertility specialists and andrologists, who specializes in male infertility and also other psychosexual disorders.
The hospital is widely praised for its hygiene and safety practices too. Patients who attend the clinic are tested for HIV, Australia Antigen, & VORL. For donor insemination, only the frozen quarantined sperms tested as above are used.
The highest level of Asepsis and safety is maintained in all lab procedures. Disposable lab wares are used.
5. BlissIVF - Fertility & Andrology Institute Surat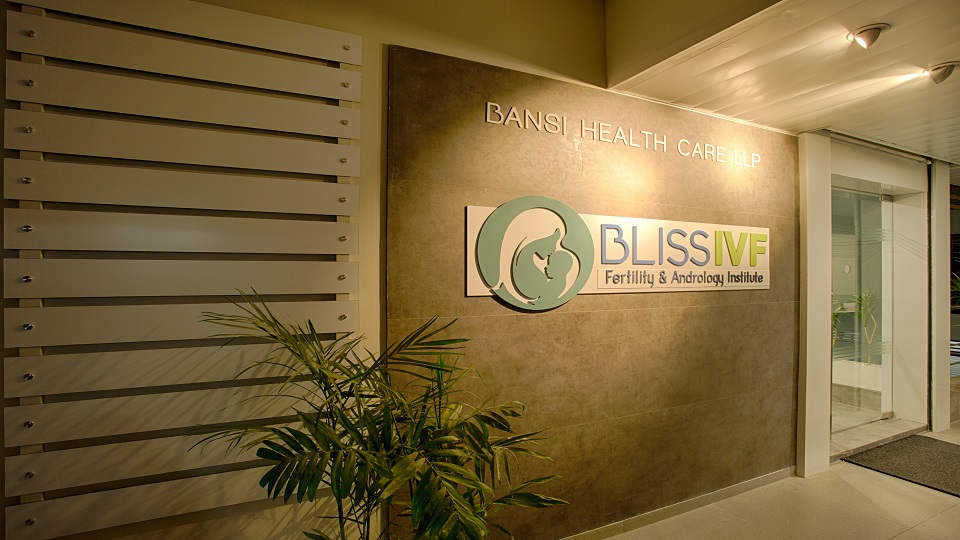 The hospital is based on an innovative concept with the sole aim of providing moral, emotional, ethical and most advanced technical support to couples trying out to find a solution in a maze of infertility.
They have specialists in every aspect of assisted reproductive technologies. They offer comprehensive services in IUI, IVF, IVF – ICSI, Laser Assisted Hatching & Blastocyst Culture, PESA, Surgical Sperm Retrieval, Donor Egg & Surrogacy.
The IVF clinic is a fully equipped laboratory for diagnostic and therapeutic tests. They aim at having every world-class facility in their premise. Their success rats are also good. They follow the concept of providing everything under one roof, apart from this, they don't shy away in making any possible efforts to help the infertile couples in achieving their dream of parenthood. The staff is competent and as if they have pledged to treat every patient with the utmost care and hospitality.
The hospital has a mission to keep on researching for providing the best infertility treatment in India. The IVF center provides the most advanced treatment, with competitive services of international standards at an affordable price.
Why is IVF (In Vitro Fertilization) used?
Above you just read the highly patient recommended IVF centers in Surat. IVF treatments are used when males and females aren't able to conceive through normal infertility treatment.
IVF centers also examine whether you require IVF treatment or any other simple treatment that may be effective for you. A couple may opt for the IVF treatment if:
Fallopian tubes are damaged or blocked.
There's an ovulation disorder.
The female is having endometriosis (abnormal growth of endometrial tissue on the outside of uterus, ovary, or fallopian tubes).
Female has undergone tubal sterilization or removal.
Sperm production or function is impaired.
There's unexplained infertility.
There's a certain kind of genetic disorder.
They need or have done fertility preservation before cancer or any other treatments.
They don't desire to have a child through coitus.
Steps in IVF Treatment
Before moving forward to the list, lets first check the steps in an IVF treatment. Above we explained how the treatment works, but that's just common knowledge. IVF treatment process is broken down into small steps. (1) These steps further have different unique techniques for carrying them out.
The steps are:
Ovarian hyperstimulation- In this, ovarian follicles are stimulated by fertility medications to achieve ovulation. Under normal conditions, women produce only one egg, thanks to this method, that they can produce nearly a dozen eggs simultaneously. Hormones are injected. They stimulate the ovaries to produce more mature eggs.
Egg retrieval- This process gets started two hours before the expected maturation period. For this, the transvaginal oocyte retrieval technique is used. It is common to remove between ten to thirty eggs. Still, it depends upon the number of mature follicles. Post successful retrieval, mature eggs are then kept in a nutritive liquid, in a frozen state.
Egg and sperm preparation- Often post-retrieval, doctors have around two dozen eggs with them for fertilization. For fertilization, they have to determine three or four. Through tests, doctors check the egg's structure, maturity, and development. Meanwhile, the male's semen is also retrieved. Semen has to undergo a process called sperm washing. It is the removal of inactive cells and seminal liquid so that only sperms are left.
Co-incubation- The stage of fertilization i.e. mixing of sperm(s) and egg(s). It can be done in two ways:

Conventional insemination- Eggs and sperms are mixed and left for about 16-24 hours, to incubate on themselves. The ratio in which they are mixed is 75,000:1. (sperm to egg)
Intracytoplasmic sperm injection (ICSI)- In this, sperm is directly injected into the egg. Males with low sperm motility have to opt for this. (In both cases, when the egg gets fertilized, it is kept into a special growth medium and left for about 48 hours. In this much time, the egg develops into a multicellular structure, which consists of six to eight cells. This process is called embryo freezing.
Embryo transfer- Now doctors have more than one fertilized egg. They examine the best one for the implantation. In some countries, it is allowed to implant more than one embryo, but not in India (in special cases, two embryos can be implanted. The transfer is usually painless and quick. Embryo(s) is inserted into the uterus. If successful, an embryo will implant in the lining of the uterus in about six to 10 days after the egg retrieval.
Pregnancy Tests- Female is termed pregnant when the embryo implants itself in the uterine wall, this is diagnosed through the blood tests. If the test is negative then, the embryos that were left, one of them will be implanted in the female according to the doctor's judgment of the required rest time.
Cost of IVF Treatment in Surat, Gujarat
Surat, Gujarat is one of the leading cities in the diamond and textile industry. The city consists of establishing and established businessmen. To my surprise, the price index of Surat is a bit above the average of India and near to one of the developed cities. (2) Like in every other city the treatment cost varies in every IVF center to center.
You can find the treatments in big hospitals to affordable centers. The city has everything to offer from the latest technology to experienced & expert doctors/specialists, from modern infrastructure to cost-effective techniques of treatment.
You can find affordable treatments and specialized luxurious treatments too! Your treatment cost will be affected by the doctor, technology, techniques used, location, and secondary services like a separate room, specialized treatment, luxurious experience, more.
Apart from this, if you are visiting Surat for treatment than the expense of travel, stay, and transportation will be less than other developed cities but more than the average of Indian cities.
Femicure extends its services for the visitors (domestic as well as international), from planning your visit to your departure and feedback, we will be there with you!
IVF Treatment Success Rates in Surat, India
The important thing to keep in mind about success rates is that they are not as dependent on the treatment provider as they are in the case of treatment seeker. In simple terms, the success rate depends upon the factors like techniques of treatment used by the doctor, causes of infertility in the couple, their age, patient count, and more. (3)
Above we have already mentioned that IVF centers in Surat are up to the mark with the latest and advanced technology, experienced and skilled doctors, good infrastructure, personalized care, and easy availability.
The overall success rates of IVF centers in Surat are very promising. With increasing advancement in health and medical research, among the best infertility treatment services are being rendered in Surat.
Why Choose Surat, Gujarat For The IVF Treatment?
We have mentioned a lot about surat in this post,
The city is famous for its hygiene.
The state government is focusing on healthcare developments in the city.
One of the fastest-growing cities of Gujarat and India.
One can find cost-effective as well as specialized treatments in the city.
A bit less expensive than other developed cities.
Has adopted the latest technology.
How Femicre Will Help to Find Best IVF Center in Surat, India?
Today treatment seekers cross boundaries (even national) for receiving the best treatment. Femicure warmly welcomes all the visitors from national and international boundaries.
We provide treatment options in all major cities of India. Surat is a leading city in India in terms of the diamond and textile industry. After observing rising infertility, many IVF centers in Surat have established to provide this noble treatment.
As a part of healthcare and wellness facilitating services we also support our visitors in several aspects like ticketing, stay, transport, legal & documentation, visa, currency, customer support, and many other specific requirements, along with their personal preferences. We ensure the best treatment and overall satisfaction.
Some of the many points that why you should choose Femicure:
You can find options
Our platform is easy to use
We believe in transparency
We ensure the confidentiality of your personal and treatment details
24*7 Support & Assistance
Our platform doesn't charge you with any fees or subscriptions
We can facilitate you with the number of treatments like IVF, infertility, bariatric, cosmetic, dental, joint replacement and more
Interesting Facts on Surat
Surat is among the safest and cleanest city of India
Surat is called the diamond city of India as ninety percent of diamonds in India are cut here.
During colonial times, Surat was among the busiest ports of India, and Leo tolstoy mentioned about the people of different nationalities and faith visiting the city in his book 'The Coffee House of Surat'
Due to colonial rule Surat had banks even a hundred years before the inception of the Reserve bank of India.
Surat is also called the city of flyovers, because it has the most number of flyovers in India.
References:
1. Basic steps to IVF: MedlinePlus
2. Surat city: An introduction- Surat Municipal Corporation
3. Understanding IVF success rates: The Victorian Assisted Reproductive Treatment Authority (VARTA)
4. https://www.cityshor.com/surat/5-things-you-probably-didnt-know-about-surat/