These days a lot of couples are facing some serious complications when it comes to reproductive health due to various reasons because of male, female, or both. Also, infertility does not have any specific symptoms like some other health disorders. This made couples struggling with infertility physically as well as mentally disturbed. Luckily, the advancement of medical science is a blessing for human civilization, making infertility curable. Almost all the major cities are providing fertility-related healthcare services. The spread of medical advancement in India has benefited people across the nation.
Kolkata is one of such cities providing world-class treatment related to infertility. Kolkata is an almost 350-year-old city located on India's Eastern Coast. Kolkata is India's second-largest noble and squalid city. Kolkata is the capital of West Bengal blooms on paradoxes and imposing spectacles. Kolkata is known to be cultured and desperate, decidedly futuristic, while splendid in decay.
We would like to take the opportunity to introduce seven best IVF Centers in Kolkata based on:
Patient review
Success rate
Availability of technology
Doctor's qualification and experience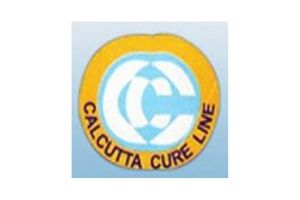 Calcutta Cureline IVF and Infertility Clinic is one of the leading IVF clinics in Kolkata, the City of Joy in West Bengal. Hospital is known for its ability to give joy and happiness to many couples having infertility problems.
Calcutta Cureline IVF and Infertility Clinic is an IVF (In Vitro Fertilization) and specialized infertility clinic, with a dedicated group of doctors and paramedical staff practicing modern evidence-based medicine cure for infertility. The presence of experienced doctors and talented staff is changing the infertility treatment in many ways; also, the latest and adv
anced technologies play a supportive role.
Calcutta Cureline IVF and Infertility Clinic provide various services including In Vitro Fertilization (IVF), Intrauterine Insemination (IUI), Infertility Evaluation / Treatment, Gynae issues, Embryo Freezing, Frozen Embryo Transfer (FET), Laparoscopy Assisted Hysterectomy, Hysterectomy (Abdominal/Vaginal).
The clinic works round-the-clock with a team of well-trained medical staff, non-medical staff, and experienced clinical technicians to offer the mentioned. A team of doctors on board, including IVF specialists, holds expertise for handling various types of medical cases and are equipped with the knowledge. The clinic is also known for its affordable cost and efficient results.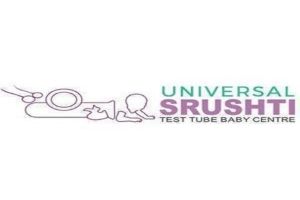 Universal Srushti Fertility and Research Center is among the best IVF centers in Kolkata. The clinic is well known to offer various services such as Infertility evaluation, In Vitro Fertilization (IVF), Intrauterine Insemination (IUI), In Vitro Maturation (IVM), Intracytoplasmic sperm injection (ICSI), Surrogacy, Cryopreservation, Testicular Epididymal Sperm Aspiration (TESA) and much more under one roof.
Universal Srushti Fertility and Research Center believes in providing regular interaction and personal counseling with the treatment. This results in additional effectiveness in the treatment of infertile couples. So far, the center has helped thousands of infertile couples and made them content with their services.
The clinic is known for the successful treatment of many patients, A few of them have been above fifty years of age, they have been helped with an egg donation program, and it can help other infertile couples. They aim to provide 100% patient satisfaction with proper care.
The IVF center has a committed team of doctors who has updated knowledge, good communication, and excellent operative skills. The clinic has got excellent infrastructure and is equipped with all the latest and modern facilities to cure infertility issues. The clinic will strive to treat the patient through clear communication and compassionate care to nurture both mental and physical well-being.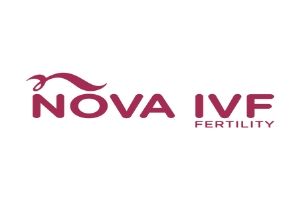 Nova IVF Fertility is one of the most successful IVF hospitals in Kolkata. The hospital was established in the year 2013, and within a short span, Nova IVF Fertility Clinic became a top player in the category IVF Centers in the Kolkata. Nova IVF Fertility is a one-stop destination for both national and international patients to overcome their infertility.
With the stern belief that patient satisfaction is as important as their products and services, it has helped the hospital to gain a vast base of patients, which continues to grow by the day, and become among the best IVF centers in Kolkata as well as India. It has a wide range of services to cater to the varied requirements of their patients, including In Vitro Fertilization (IVF) & Intrauterine Insemination (IUI).
Some of the best IVF doctors are associated with the Nova IVF Fertility. Team of top IVF doctors in Kolkata, fertility experts, and staff associated with clinic hold vast experience in treating a different case of infertility, including male infertility, PCOS, endometriosis, unexplained infertility, low ovarian reserve, tubal factor infertility, etc.
Every patient is provided with personalized care for enriched patient experience at Nova IVF Fertility. The humble and compassionate nature of doctors and staff makes the atmosphere friendly and cheerful for the patient.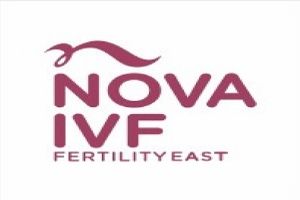 Nova IVF Fertility was established in 2018 to provide transparent and ethical fertility treatment options. To provide best-in-class fertility treatment, they are equipped with state-of-the-art infrastructure and labs, maintaining high-quality infertility treatment standards, this makes them a sure option in among the best IVF centers in Kolkata.
Nova Fertility East Pvt Ltd is very affordable when it comes to infertility treatment. Center is known for its various services including fetal medicine, hysterosalpingogram (HSG), semen analysis, infertility assessment & treatment, blood test, Intrauterine insemination (IUI), In vitro fertilization (IVF)
The clinic also provides financial guidance and counseling to infertile couples seeking fertility treatment. Nova Fertility East Pvt Ltd team consists of highly qualified fertility consultants, clinical counselors, in-house embryologists, and all the support staff to deliver the best experience with everything related to infertility treatment.
This fertility center offers diagnostics facilities infertility treatments for both female and male, Antral follicle Count (AFC), Anti-Mullerian Hormone (AMH), semen analysis, ECG, embryology lab.
5. CARE IVF Center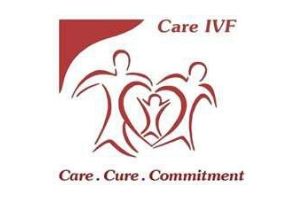 Care IVF is a top-rated fertility center located in Kolkata. It is one of the most trusted IVF centers in Kolkata. The center has successfully garnered credibility from their patients via ratings, success stories, testimonials, and countless precious patient reviews.
Care IVF is also one of the largest sperm and oocyte banks in India. The clinic has a goal of helping infertile couples to have healthy babies using Assisted Reproductive Techniques (ART). They are a well-equipped clinic with all the modern equipment for the to treat infertility with the help of procedures like IVF (In Vitro Fertilization) and IUI.
The clinic has become like a second home for the patient undergoing fertility treatment in a soothing, welcoming, and friendly environment. Care IVF provides services like In-Vitro Fertilization (IVF), Intra-Uterine Insemination (IUI), Caesarean Section (C Section), Normal Vaginal Delivery (NVD), Egg Donor, Pre and Post Delivery Care Wellness, Artificial Insemination, Hysterectomy (Abdominal/Vaginal), Preimplantation Genetic Diagnosis (PGD), etc.
Care IVF consists of an experienced team of fertility experts, fertility scientists, geneticists, counselors, and paramedical staff dedicated to delivering the best results to their patients. Care IVF holds high IVF success rates. Care IVF always strives to find ways to give maximum autonomy to patients. Care IVF has helped numerous couples throughout their Infertility journey. TOI has ranked Care IVF among the top 10 IVF centers of India.
6. Cradle Fertility Center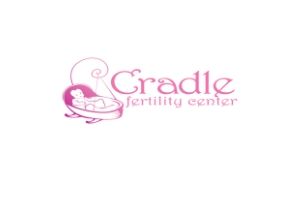 Cradle Fertility Center is known to help infertile couples with the best available equipment, instruments, and evidence-based practice. Thousands of couples conceive within a few months of treatment provided by the Cradle Fertility Center.
Cradle Fertility Center has a highly trained and academically strong team of specialized doctors (MD, DGO, and DNB), counselors, IVF trained nurses, OT brothers, and IVF lab technicians to cater to cure infertility.
Cradle Fertility Center holds expertise in Ovulation Induction, IUI, IVF, ICSI, Embryo Freezing, PGD, TESA/PESA) at a very affordable cost with high-end scientific equipment. Cradle Fertility Center has served patients from all across India, Bangladesh, Afghanistan, and the United Kingdom with very high success rates.
Cradle is known for commendable success rate in high age-group couples too struggling with premature ovarian failure, endometriosis and PCO history, fibrosis. Cradle has successfully treated many critical male factor infertility cases with azoospermic history (no sperm in semen) with the help of modern TESA/ TESE/ PESA techniques, Japanese ICSI machine with IMSI (IntraCytoplasmic Morphologically Selected Sperm Injection), Spindle view system from Olympus.
For Cradle, Fertility Center believes that treating infertility is a scientific miracle, and treating infertility with compassion and empathy is an ART. Cradle Fertility Center is known for offering excellent patient care.
7. Sparsha Infertility Center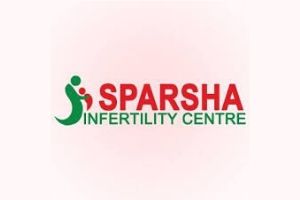 Sparsha Infertility Center is one of the leading infertility centers in Kolkata. Sparsha Infertility center is a state-of-the-art fertility center. The team of doctors, experts, and staff at the center have the latest knowledge of treating infertility related problems.
The center comprises pleasant and comfortable interior, luxurious rooms, and air-conditioned waiting lounge. The center is also famous for the world-class equipment for IVF, Sonography, and Endoscopy. With the help of advanced medical technologies, the clinic serves its patients 24X7. It also provides an online booking service for international patients or patients living outside the country. Treatment provided to the patient depends on the condition and requirement of the patients.
The center has a highly qualified and experienced team of infertility specialists and doctors'. The clinic has advanced medical equipment, techniques to help their patients in every way. The center aims at providing the best treatment to the patients. Sparsha Infertility Center has become a one-stop center that provides comprehensive infertility treatment options for male and female infertility issues aiming at providing the best treatment to patients.
Center provides services and treatment like high-risk pregnancy management, laparoscopy surgery, intrauterine insemination (IUI), obstetrics and gynecology, in vitro fertilization (IVF), infertility assessment & treatment, recurrent pregnancy loss treatment, surrogacy, donor egg program, ultrasound in obstetrics and gynecology, andrology. Lastly, they receive a popular word of mouth and are undoubtedly among the best IVF centers in Kolkata.
Facts about Kolkata