India has always been known for its heritage, history, and diversity. Today, due to cost-effective and quality treatment, IVF centers in India are in demand as well, they are receiving international appraise for their medical facilities.
In this page, you will be knowing more and more about IVF centers, treatment, cost, and success rate in India. Please find the list of the top 15 IVF centers in India for 2020 with high success rate.
The following list is based on our judgement and our evaluation of the following parameters:
Location (In terms of the city/state they are in)
Effectiveness (patient satisfaction, success rates, and treatment techniques)
Experience
Their team (If they have nationally or internationally recognised doctors; Best IVF Doctors)
Value for money (Affordable or costly, but their treatment is of top quality)
Apart from this, we also take into consideration how supportive they are with their patients. IVF treatment or overall infertility treatment demands any doctor to have empathy and moral/mental support towards the patient.
The news of infertility is heartbreaking and can also cause depression and stress to the patient. Order of their facility is also a point to be noted, a well-organised facility will be able to serve patients better than the one that's not.
List of Best IVF Centers in India
1. Wellspring IVF & Women's Hospital Ahmedabad, India
2. International Fertility Centre Delhi, India
3. Bloom IVF Centre Mumbai, India
4. Delhi IVF and Fertility Research Centre Delhi, India
5. Fortis Bloom IVF Center Delhi, India
6. 21st Century Hospital & Test Tube Baby Centre Surat, India
7. Conceive IVF Pune, Maharashtra
8. Santaan Fertility Center & Research Institute Bhubaneswar, Odisha
9. Calcutta Cureline Ivf And Infertility Clinic Kolkata, West Bengal
10. Vansh Fertility and Test Tube Baby Center Varanasi, India
11. Femelife Fertility Clinic Bhubaneswar, Odisha
12. The Nurture IVF Clinic Delhi, India
13. Indira IVF Udaipur, Rajasthan
14. Southern Gem Hospital Hyderabad, Telangana
15. Nova IVF Fertility New Delhi, India
What is IVF (In Vitro Fertilisation) Treatment?
IVF centers in India, ensure you have effective and satisfying IVF treatments.
In Vitro Fertilisation is the full form of IVF, as the name suggests, it means artificial (took place in a culture dish, test tube, and more).
In IVF treatment, eggs and sperm are retrieved from the couple (or donor) to fertilize them outside the human body. Then, as the embryo forms (in incubation), the healthy one is selected to be implanted back in Uterus of the female (couple or carrier). All this takes place in a fertility lab.
For the various steps, a fertility specialist, gynaecologist, or physician/surgeon attends the couple. They will guide the couple regarding various techniques that will be used during each step.
Effectiveness and affordability of the IVF centers in India is already a piece of trending news. Apart from that, IVF treatment needs various discussions, and the doctors will always provide the necessary information. IVF treatment is also called Assisted Reproductive Technology (ART), and now you understand why.
List of The Top 15 Best IVF Clinics in India 2020 with High Success Rate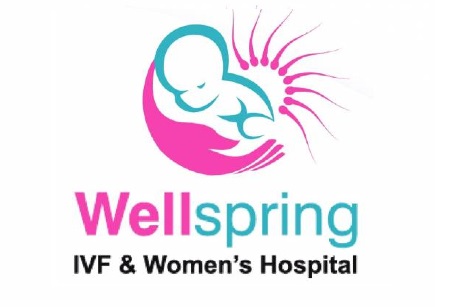 Incorporated and managed in Ahmedabad, Wellspring IVF & Women's Hospital have treated several international and domestic patients. They boast high patient count, positive reviews, and positive word of mouth from their past patients.
The hospital is more than an IVF treatment, you can also find fertility treatment (male and female), endoscopy, maternity, gynecology, and many other treatments related to IVF and ART (Assisted Reproductive Technology). This extensive range of services is also one of the reasons why they are on the top of this list and patient preferences.
The hospital's director and also chief fertility consultant Dr. Pranay Shah is a widely regarded IVF and infertility specialist. Hospitals aim at providing treatments that are cost-effective as well as ensure a success rate. It has a warm and supportive environment, and each doctor, nurse, and other medical staff is patient satisfaction oriented.
Easy to locate, as it's in one of the Ahmedabad's most developed areas. Their primary goal is to provide highly affordable IVF treatments so it can reach almost everyone seeking assisted reproductive treatments. In 2018 Wellspring was awarded with a prestigious award; "Best IVF Center in India" by India's most trusted healthcare awards 2018.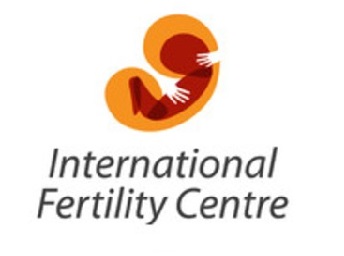 Second in our list is International Fertility Centre (IFC), this is not just a hospital, it's a growing network of hospitals across India and Nepal. Established in 2012, today it has more than 10+ IVF centers. In our list, we have mentioned the headquarter of this network which is in Delhi.
Throughout the expanding network, you will find state-of-the-art IVF labs with the latest world-class equipment and technology. They take it as a privilege to receive every opportunity of being a catalyst in parenthood. They strive to provide quality treatment and ensure successful pregnancy in less time.
They boast doctors that have a combined experience of a century. Every new doctor is given rigorous training. Dr. Rita Bakshi is the founder and chairperson of this institution. She is widely regarded all around the nation as a pioneer in this field. Along with doctors and technology, their team's competency is also unmatchable.
The 50+ IFC family consisting of Specialists, Embryologists, Vitrification Experts, Andrologists, Nurses, Counselors, and Patient managers, ensure that you are in safe hands and IFC remains among the top choices amongst all the treatment seekers.

Mumbai is the land of opportunities and the financial center of India. From here, we bring you 'Bloom IVF Center' It is among the top IVF centers in India and appreciated by domestic as well as international patients. Their philosophy is to apply cutting edge science in treating patients with infertility, by making the process simple, successful, and affordable for all our patients.
Established in 1995, they have worked with numerous couples from over 15 countries and helped them to bring over 5000 babies into the world. They can proudly say that thousands of babies and tons of memories have begun in Bloom IVF Clinic Mumbai. For this, they believe that their team of top of the line fertility experts, state-of-the-art technology, world-class ART labs, and focus on a patient-centered approach has done the deed.
Their whole team takes it as a privilege to help every childless couple in their journey of giving birth to a healthy child. With treatment, they also offer training in the mode of a fellowship program to all IVF aspirants.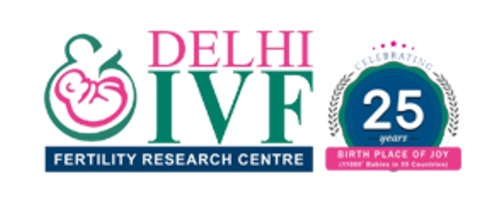 Another addition to this list is again from Delhi, the Indian capital has many top IVF centers in India and one among them is Delhi IVF and Fertility Research Center. It is a clinic of high repute, standards and enjoys the reputation of having the State of the ART facilities and patient care services in India Dr. Anoop Gupta, a nationally recognized IVF expert for reproductive medicine & technology, started this center in 1993.
The center claims to have delivered more than 12000+ ART healthy babies till now. Currently, it caters to more than 1500 cases per year. They have an experienced team of IVF specialists, Embryologists, Ultrasonologists, and Andrologists. From childlessness to infertility, the center is a super specialty center under one roof. With IVF they have experience of doing more than 860 Surrogacy procedures, 4,875 Egg Donor procedures, 2,265+ Post-Menopausal procedures.
Their procedure is to customize the treatment for every case, to receive the best chance of success. They are there with the patients mentally and physically, their support surely extends than just regular treatments.

One more from the capital, a successful and reputed center managed by two partners, Dr. Hrishikesh Pai and Dr. Nandita Palshetkar, Fortis Bloom IVF Center. It incorporated in 1991 intending to provide the best and quality treatment, with the latest services, high success rates, and very affordable prices.
It is among the largest IVF centers in India; has 8 full-fledged IVF centers, 4 fertility centers, and 5 affiliate units. Apart from India, they have treated patients from various countries including the Middle East, Africa, UK & the USA also. They enjoy good & positive patient response, feedback, and word of mouth. As being among the pioneers in the field of infertility, they have experience of doing more than 25,000 IVF/ICSI cycles.
Their main focus remains on providing support and awareness to couples regarding infertility and assisted reproductive technology. Their IVF and infertility treatment include but not limited to ICSI, IMSI, Assisted Laser Hatching, Blastocyst Transfer, Oocyte Donation, Embryo Donation, male infertility and sperm & oocyte banking.
They have been awarded as the Best Fertility & IVF Group of the Year Award at Stars of the Industry Group, Super Achievers 2017 at Taj Lands End, Mumbai (23.11.17), and also attained top rankings in Times of India health survey (2018).

So we have our first center from Surat. It is the 21st Century Hospital & Test Tube Baby Centre Surat, established in 2007. This center is the dream project of Dr. Purnima Nadkarni and Dr. Kishore Nadkarni, they are Gold Medalist scholars from KEM Hospital, Mumbai. The Surat center is headed by Dr. Pooja Nadkarni Singh.
Within the seven years of inception, the IVF center gained the reputation of being among the best in the Surat. The personalized approach towards the patient and the passion for successful results in minimum tries made it possible for the center to achieve this feat. They are adaptive and proficient in new technologies. Along with IVF, they provide infertility treatments too. Their team includes infertility specialists and andrologists, who specializes in male infertility and also other psychosexual disorders.
Overall, the hospital is widely praised for its cleanliness and safety practices. Patients who attend the clinic are tested for HIV, Australia Antigen, & VORL. For donor insemination, only the frozen quarantined sperms tested as above are used. The highest level of Asepsis and safety is maintained in all lab procedures. Disposable lab wares are used.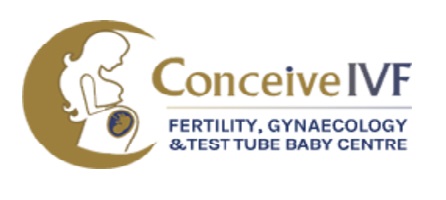 Now we have the first entry from Pune, Conceive India IVF. It is the brainchild of Dr. Madhuri Roy & Chetan Roy, aimed to bring happiness in the lives of Childless couples by offering them world-class IVF services. Fifteen years back, they migrated from the middle east with this idea. They wanted to establish an Indian IVF clinic in Pune (India).
Dr. Madhuri is recognized as a leading IVF specialist and Gynecologist in Oman, and also has been well known among the Medical fraternity in Oman. Today she has grown more than Oman and India, she has treated patients from America, Europe, Philippines, Srilanka, Spane, Venezuela, Bangladesh, Pakistan, Malaysia, Africa, UAE, and more.
Conceive India IVF boasts to serve quality treatments that provide services with respect to Indian and Western European standards in terms of technology as well as ethics. They have everything concerned with women's fertility and health under one roof.
They have cost-effective treatments and further provide financial assistance like Loan and EMI payment. Also, they have a reputation for ensuring free cycles to the neediest sections of the economy.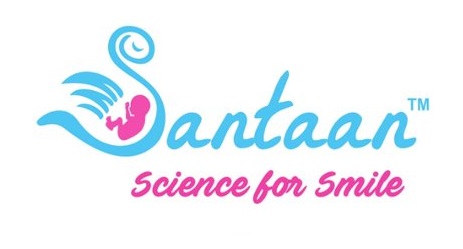 Santaan Fertility Center & Research Institute is the first entry in the list from Odisha. The word 'Santaan' is the Hindi term for a child. It's not just an IVF center, as the name suggests its more than just that. It's a research institute as well, so apart from providing quality treatment, it also spreads awareness regarding IVF, other assistive reproductive technology, and infertility.
It provides treatments like IVF, ICSI, IUI, PGD, female infertility treatment, male infertility treatment, and breast cancer screening. It has also extended its services in dietician & nutrition counseling and psychological counseling, both of these are often used by people undergoing infertility or IVF treatment.
It is among the fast-growing IVF centers in India, with its initiative of Digital Primary care. Diagnosis of many minor diseases and even a few major issues through a portable digital setup. For such developments and innovation, they rely on their regular surveys and also try to include the international population in it.
At Santaan, they are passionate about doing primary research through the best scientific staff and documents. Through broad analysis they seek results and make the best use of it for patient care.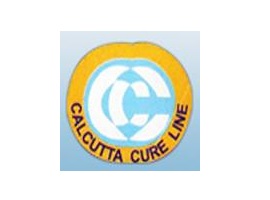 Calcutta Cureline IVF and Infertility Clinic is an IVF Center in Kolkata, and also the first entry from Kolkata into this list. They provide various assisted reproduction technology services like IVF, infertility treatments, treat gynecology issues, IUI, provide frozen embryo freezing & transfer facility, and also hysterectomy.
They have an expert & experienced team of well-trained medical staff, non-medical staff, and clinical technicians, who work round-the-clock to offer these services. The presence of experienced doctors like Dr. Biplab Roy Chowdhury is a boon to them, his vision and skill have leveled up the IVF center.
Dr. Biplab Roy Chowdhury is a renowned Gynecologist/Obstetrician, boasts the experience of 24 years in this field. He was always keen to make IVF treatment affordable and efficient. Today, Calcutta Cureline is a growing name in the heart of the City of Joy.
10. Vansh Fertility and Test Tube Baby Center Varanasi, India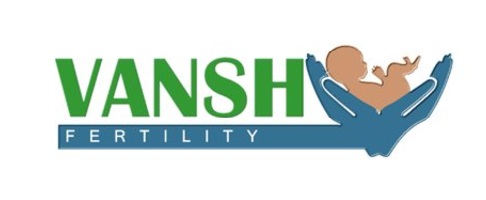 Varanasi is a sacred Hindu Pilgrimage, and here's our first entry for it, Vansh Fertility and Test Tube Baby Center. It's a complete solution for couples undergoing infertility. It has treated patients from all over the world. Their treatment also focuses on mentally preparing the patient for the treatment and guiding him through the procedure, risks, and every other aspect of treatment.
It is there mission to attain the position of being the best state of art facility center in the field of fertility and reproductive medicines. Along with it, being the best center to be offering all the infertility treatment services at the most affordable rates and under one roof.
Dr. Anu Agrawal and Dr. Kanthi Bansal have led to the success of this IVF center. They believe in maintaining and retaining an expert team of doctors, consultants, embryologists, and attendants, who are dedicated to taking care of each patient. Their ideology is simple, to try their best in bringing smiles, satisfaction, and fulfillment in the life of hopeless couples.
11. Femelife Fertility Clinic Bhubaneswar, Odisha

The second entry from Odisha, but this IVF center is not limited to Odisha only, it has branches in various other cities of India and has one branch in Bangladesh (Dhaka) as well. Dr.S.K.Sahu and Dr. Nabaneeta Padhy take care of this flourishing and growing organization. Cost-effective treatment is their promise to all of their patients and visitors.
They are more than a simple IVF center, their services include but not limited to; IVF, ICSI, IUI, IMSI, surrogacy, blastocyst culture, egg freezing, embryo freezing, PGD, PCOS, follicular monitoring, and high-risk pregnancy. Along with IVF and infertility, they have also extended their services in slimming and nutrition. They provide nutrition guidance, fitness regime, weight assistance, and vitamin needs.
With treatment, they also believe in spreading awareness across their multiple social platforms. They share advice, treatment procedures, precautions, and several other important pieces of health information. You can always subscribe to their email letter or follow their social channels.
12. The Nurture IVF Clinic Delhi, India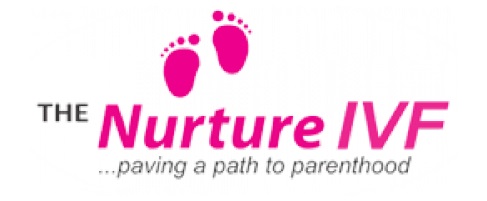 Once again another big entry from the capital, Nurture IVF clinic, their name only promises you nourishment and care. Their director, Dr. Archana Dhawan Bajaj is a highly qualified and clinical IVF doctor in Delhi. She is a preferred Gynecologist, a consultant obstetrician, and Fertility & IVF Expert at Nurture IVF center.
They are well-decorated with the latest equipment and advanced technology. They are also preferred for their high state of the art machines and equipment. Every year they attract a number of treatment seekers from different parts of India as well as the world.
The team comprises a number of infertility specialists, gynecologists, embryologists, endocrinologists, and endoscopists. Their embryology lab is located at Naraina in Delhi, where Sperm Freezing/Thawing, DNA Fragmentation, Sperm Antibodies, Semen Analysis, etc. are successfully performed.
The Nurture IVF highly focuses on delivering positive results through IVF and other ART techniques. The ultimate aim of the clinic is to offer result-driven and affordable infertility treatment services so that every couple can fulfill their dream of achieving parenthood.
13. Indira IVF Udaipur, Rajasthan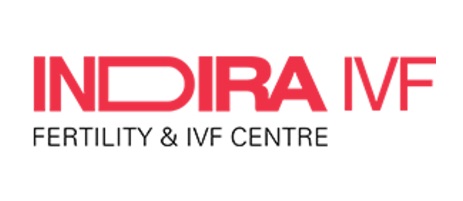 We have the first entry from Rajasthan, Indira IVF Udaipur. They were established in the year 1988 in a humble two-room clinic in the city of Udaipur, Rajasthan, India. Their centers and strategic partners are spread over 21 states of India. They boast having done 60000+ successful IVF procedures. Collective their staff is 2000+ and daily they experience 60 new inquiries.
This full-fledged IVF center empire is the brainchild of Dr. Ajay Murdia- with a career spans over three decades. At the Indira IVF group, the ideology of supporting the infertile couples mentally is also practiced. With treatment, they make extra efforts in raising awareness and ensuring mental peace in the couple.
They are equipped with world-class technology and state-of-the-art infrastructure, which caters to a host of infertility treatments like IVF (In vitro fertilization), Laser Assisted Hatching, Cryopreservation, ICSI, IUI, Blastocyst culture and transfer, Laparoscopy, Hysteroscopy including donor programs.
Indira IVF group has collectively been awarded on many occasions. Throughout India, their services are enjoyed and cherished. One of the most prestigious awards they have received is in Dainik Jagran INEXT Health And Wellness Awards - 2018.
14. Southern Gem Hospital Hyderabad, Telangana

Finally, we have the first entry from India's youngest state Telangana. Southern Gem Hospital in Hyderabad is also more than an IVF center, it provides infertility treatment, obstetrics & gynecology services, and newborn & pediatrics.
The journey of Southern Gem Hospital, Hyderabad, began in 2012 as an - IVF & Laparoscopic Centre. It was set up to provide result oriented & world-class infertility and gynaecological laparoscopic treatment in Hyderabad.
Science is at the very core of their practice. The hospital boasts an expert and experienced team of gynecologists, lead by the Chief Infertility Specialist, Dr. Sweta Agarwal, MS (Obs & Gyn). The team of paediatricians is lead by Chief Neonatologist & Paediatrician, Dr. Nitesh Agarwal, MD (Paeds).
Southern Gem Hospital aims in offering a progressive and innovative environment. Their services are both effective as well as affordable. They believe, "We realise that we are treating an emotionally and physically taxing condition and so we take utmost care in providing comfort while dealing with the couples."
15. Nova IVF Fertility New Delhi, India

So finally we have reached the last IVF center of this list, it's again from our capital, Nova IVF Fertility New Delhi, India. They have 25 IVF centers in 14 different states, spread over 18 cities in total. There are high chances that you might have already heard about them.
Nova IVF Fertility (NIF) is among the largest service providers in fertility treatment. They provide advanced Assisted Reproductive Technology (ART) in India on par as to what is available globally.
Apart from the treatment, they have also extended their efforts in spreading awareness. For this, they are committed to offering standardised and ethical infertility treatment, as well as addressing the urgent need for an organised institutional provider for fertility treatment.
In addition to providing core procedures such as IUI, IVF and andrology services, they offer several other state-of-the-art technologies such as vitrification for preserving embryos and eggs, embryoscope and ERA (Endometrial Receptor Array) to find out the timing of the uteruses capacity to accept an embryo.
All these procedures significantly improve the chances of pregnancy following IVF and ICSI, even in patients who have had multiple failures previously.
Throughout their duration, they have been decorated with many awards. One of them is 'Best IVF Chain in India' by ET Healthworld National Fertility Awards in 2019.
How is the IVF Procedure Performed?
An IVF center has to have numerous machines and facilities for completing an IVF process (1), below is the procedure of how it takes place:
Testing and Ovarian Stimulation
Before IVF, female's ovary and male's semen are analyzed for various infections, diseases, and also potency. Most females are given fertility drugs for ovarian stimulation for 8-14 days (the average is 10-11 days). It is called ovarian stimulation, it has two objectives, to produce eggs even if the female is facing ovulation problems and the other one is to produce multiple eggs.
On average 10 – 20 eggs are usually retrieved for IVF. However, not all of them are mature enough to use, often only two-thirds have the appropriate maturity.
The body of every female is built differently and reacts to various medicines differently. So your expert and experienced doctor will design the intake of hormones after assessing your body type and requirement. He will look to get maximum eggs but without hurting your body's limitations.
Fertility drugs for IVF are injected, and the female is frequently monitored through hormonal testing and vaginal ultrasound. Once the ultrasound determines that you have a sufficient number of large enough follicles, if your estrogen level is also at the right level, then you'll receive a trigger shot or other the other required medication. This replaces the natural release of an egg by making them release immediately for retrieval.
Patients are called back in the IVF center. It is done after thirty-four to thirty-six hours of the trigger shot. The precise timing is two hours before the estimated matured timing of the eggs.
In the process, a small and thin needle is guided through the top of the vagina (with the help of visuals through ultrasound) into one ovary and then the other. Normally, it is a painless and comfortable process, and also the females are sedated to control their anxiety.
The needle collects the follicular fluid from follicles, it is done through gentle suction. Due to this, the female might feel a bit cramping after this thirty-minute procedure, this is usually gone on the next day.
The fluid is stored in the test tube which is immediately handed over to the embryologist. Then through the microscope, they find the eggs.
The number of eggs produced and removed is influenced by a patient's age, ovarian reserve, response to ovarian stimulation, and (occasionally) the ability to access the ovaries with the needle.
Preparation of egg and semen
Meanwhile, the semen is collected from the male partner. As embryologists have already separated individual eggs and they are waiting for fertilization. Semen is passed through various tests for checking diseases, infection, or any genetic disorder.
Then, they are sperm washed, in this inactive cells and seminal liquid is taken out form the semen. Then the sperms are checked under a microscope for selecting the fittest and best sperms.
They are the ones who are morphologically normal with good motility. For fertilization, the best eggs and sperms are selected (rest are stored and upon permission donated or destroyed, but not before successful pregnancy)
There are two ways for fertilization: conventional insemination or intra-cytoplasmic injection (ICSI). The IVF team (of doctors and specialists) decides which is the most suitable for the case. The two of them have approximately the same success rate.
In the conventional method, sperms are placed in the culture medium in a small petri dish which also contains an egg. Then the sperm and egg are incubated together in the lab, this allows the sperm to enter the egg. The normal ratio of sperm to egg in the petri dish is 75000:1. This method is termed conventional because it allows the sperm to enter the egg on its own.
Whereas in the case of ICSI, one sperm is injected into the cytoplasm of the egg, this is done with the help of a needle and a sophisticated operative microscope. No matter which method is practised, fertilization is examined the next morning. (All the necessary equipment shall be present in the IVF center if anyone says the opposite, don't believe them.)
Again patients have to visit the IVF center. The number of embryos produced after fertilization depends on several factors including the age of the couple.
Earlier, multiple embryos were transferred in the hope of maximizing success but this often resulted in twins and rarely triplets. Today many countries have made it a law to transfer one or a maximum of two embryos only.
The IVF team and the couple decide that exactly when embryo transfer will take place (between 1 and 6 days but usually 3-5 days after egg retrieval).
Before transfer genetic testing (PGS or PGD) can also be done if required. During all this time, embryos are frozen and remain in the IVF laboratory. After getting the genetic test results, the chosen embryo thawed and transferred into the uterus which is known as Frozen thaw Embryo transfer approach.
A soft, flexible, and thin catheter is used to transfer the embryos into the uterus, abdominal ultrasound is also used to guide the directions towards the uterus. Pain and discomfort are rare in this procedure.
Good embryos not used for transfer are frozen for future use; in case the cycle is not successful or for donation (only after obtaining the couple's permission).
About 12 days after an embryo transfer, it is advised to have a blood pregnancy test. As the pregnancy gets confirmed, the couple eventually plans ultrasounds to confirm viability and whether there are multiple pregnancies.
If the pregnancy test is negative, then doctors ask you to wait for a week and then again have the pregnancy test. If still not, then according to your body and health, the doctor may suggest another embryo transfer.
When is IVF Treatment Recommended?
After the first successful IVF treatment in 1978, there has been no stopping. As of 2019, through IVF, more than eight million births have been documented.
Every IVF center in India will agree that in recent times there has been a significant increase in the number of treatment seekers. Infertility is a growing phenomenon and the main reason behind the rise of IVF centers.
Please find below some of the important indications for IVF:
Fallopian tube damage or blockage- The egg is unable to reach the uterus in such females.
Ovulation disorders (2)- These females have problems or don't produce eggs as ovulation is inconsistent or not present at all.
Endometriosis- In this endometrial tissue (which is usually present in the inner lining of the uterus) grows outside of the uterus, ovary, or fallopian tubes, this hinders the movement of the egg or restricts the sperm from reaching it.
Previous tubal sterilization or removal- It's common knowledge that women who have gone through it won't be able to conceive, as it has similar implications of a damaged or blocked fallopian tube. IVF acts as an alternative for its reversal.
Impaired sperm production or function- It is below-average sperm concentration, poor sperm mobility, or abnormalities in the size and shape of sperm.
Unexplained infertility- As the name suggests, the reason for infertility is unknown. So IVF can be attempted as a chance.
A genetic disorder- Some couple's born a risk of passing a genetic disease to their child. They can opt for IVF, as at the embryo stage only, the genetic disorders can be checked, and a healthy one can be implanted.
Fertility preservation before cancer or other treatments- Some diseases or their cures can cause infertility. So by egg freezing and/or sperm freezing, the couple can have a child in the future through IVF. They can even store their embryo in an embryo freezing center.
In some cases, donors are either required for egg or sperm, or both. In these cases, conception is obtained through IVF.
Why Choose IVF Treatment in India?
Since an early age, India has gained a positive reputation in terms of healthcare. India did not invent IVF treatment, but for now, it is one of the specialized treatments in India.
Every year, more than thousands of couples visit IVF centers in India for their treatment, it's main reasons are:
Affordability (Cost Effective)-
In India, one can find affordable options for almost any kind of product and service. There's a huge market for IVF treatment in India. Every treatment provider's offering price is based on technology, techniques, secondary services, and more. Still, no matter which treatment provider you choose, their prices compared to their offerings, will be affordable than in most of the countries. Other than this, in India, you can find a range of luxurious as well as affordable treatments.
Indian culture is known for its hospitality. Infertility and conception problems are considered to be taboo. If not, then they are a sensitive issue for any couple. IVF doctors in India make sure that the facility environment is calm and assuring for the treatment seeker. They even converse with the patients in a way that ensures confidence and trust in the treatment. Mostly all your requirements regarding treatment are looked forward to being met.
Qualified and Experienced Doctors-
As IVF centers in India are on-demand, doctors have gained a lot of experience in this. There are high chances that any doctor you choose must have handled a few cases where even chances of conception were minimal, but still, IVF treatment went successful. India has a strong and dedicated framework regarding hospitals and doctors. Accreditations are also given by the government to the deserving treatment providers.
At each step of the procedure, there are various techniques in the treatment (ICSI, Assisted Hatching, Embryoscope, Peri-Implantation Genetic Diagnosis, Electronic Witnessing, and more). Today mostly all techniques and technology can be found in India in different IVF centers. According to your cause of infertility and suggested treatment by your specialist, you can look for these services in the treatment provider's profile.
What is the Success Rates of IVF Treatment in India?
Overall success rates of IVF centers in India are high in comparison with various other countries. The important thing to keep in mind is that success rates are different for different treatment providers.
The success rate of IVF depends upon many factors like
Competency and expertise of treating team of doctors, embryologist and coordination of supportive staff of IVF clinic or IVF hospital.
Age of the female whose eggs are to be used for IVF
Sperms quality (including morphology & motility)
Quality of eggs
IVF lab infrastructure and lab environment
Particular infertility causes
Genetic causes
Uterine lining thickness and many more
As we have mentioned earlier that IVF centers in India are up to the mark with the latest and advanced technology, experienced and skilled doctors, good infrastructure, personalized care, and easy availability. So, the success rates in India are bound to be high.
With further advancement in health and medical research, India is rendering the best infertility treatment services.
Keeping everything aside, The success rate in India for women below 35 is 37 percent. You must be thinking the number is quite low, it is an overall number, and considered to be a good percentage in IVF.
The percentage shoots up by ten percent for women having the treatment in their 20's. For women in '40s and above the success rate is around 20%.
What is the IVF Treatment Cost in India?
The treatment cost varies in every IVF center in India. Overall the treatment cost is lower than in developed and many developing countries. IVF cost in India is considered affordable because of its high success rate and services.
Treatment cost is influenced by many factors like the doctor, technology, techniques used, location (city and locality), and secondary services like a separate room, specialized treatment, luxurious experience, more. Apart from this, travel, stay, and transportation are also factors that affect the treatment cost if you are travelling from another place.
Femicure extends its services for the visitors (domestic as well as international), from planning your visit to your departure and feedback, we will be there with you!
The average cost of fertility procedure by Best IVF Centre in India 2020 are as follows –
Tips To Choose The Best IVF Center In India
When there are so many IVF centers to choose from, there's always a doubt whether you chose the right one! Here also you have to choose from twenty options. Every treatment provider has a distinct characteristic from others which might appeal to you, the treatment techniques are more or less the same, but technology, experience, and proficiency matters. So, with the information on the IVF treatment, we are also giving the required important advice for choosing the best one according to your needs.
If you are from India, you know what happens where, how things happen and everything. Every state has at least five big treatment providers. You can also find a good treatment provider in the neighbouring big city. If you have to travel to reach any of the mentioned above, you can contact us for any type of trip required assistance. For visitors who are from across national borders, you can always find various details regarding the location of the hospital(s) you are considering. You can even contact us for any details or assistance you require in terms of the treatment or the visit.
The success rate of any artificial reproductive treatment is below 30% under the best of circumstances according to the National Guidelines for Accreditation, Supervision & Regulation of ART Clinics in India. (3) IVF success rates should be researched in detail. Success rates are more than what you just see as a percentage, as they depend on the patient count, type of infertility, type of technique used for the treatment, and also whether the couple followed the guidelines for treatment properly. In their profile, you can see various details to determine whether their success rate has a good determining influence.
Certifications and Qualifications
The National Guidelines for Accreditation, Supervision & Regulation of ART (Assisted Reproductive Technology) Centers in India suggest that any ART requires much-coordinated teamwork between the Fertility doctor, the embryologist, andrologist, and clinical staffs along with the counsellor. (3) Certification of clinics by NABH and ISO add the value.
The IVF center that you choose must maintain the latest technology and advanced reproductive techniques. You can easily find IVF centers in India that offer the most advanced reproductive techniques like intrauterine insemination, Intracytoplasmic sperm injection, pre-implantation genetic disorder, testicular sperm aspiration, egg freezing, frozen embryo transfer, tube reversal, zygote intrafallopian transfer, Gamete intrafallopian transfer, surrogacy, gestational carriers, and many others. Latest medical technologies with cost-effective methods are the prime reason why treatment seekers choose India.
Reputation and Peer Reviews
More often than not, choosing an IVF center because of its reputation has proven to be a good way to start. As reputation doesn't build by itself, it gets built by satisfied patients. So it has become one of the main and primary factors to consider while you are thinking to choose the best IVF clinic. On our website, you can also check feedback, patient count, ratings, and response towards a particular treatment provider. You must talk to people you know who have had successful IVF treatment. Elements of their journey will help you to know what should be there in yours, and also they can guide you regarding reputed hospitals.
The IVF clinics should also give the couples complete ART information about the various implications of the treatment as per national guidelines. (3)
Registration of IVF centers
To regulate the ART practices and procedure by different IVF centers in India, the Union health ministry and the Indian Society of Assisted Reproduction (ISAR) have established a registry "National ART Registry of India (NARI)" intending to provide proper help and guidance to the infertile couples in the country. (4)
According to the national guideline, the treatment information of a couple should not be revealed to anyone except the treating doctor. All information about the patients and donors should be kept confidential (3)
Other factors like doctor profile, various treatment options, infrastructure, facilities & service, and transparency also play a key role in determining the best IVF center for your needs.
Why Choose Femicure to Find Best IVF Center In India
In recent times, treatment seekers are ready to cross boundaries and have the treatment in a faraway IVF center. Femicure warmly welcomes all the visitors from national and international boundaries. We even provide you with treatment options in the same city. As a part of healthcare and wellness facilitating services we also support our visitors in several aspects like ticketing, stay, transport, legal & documentation, visa, currency, customer support, and many other specific requirements, along with their personal preferences. We ensure the best treatment and overall satisfaction. Some of the many points that why you should choose Femicure
We are that one platform where you can find hundreds of IVF centers in India which are NABH certified, along with with their detailed information. You can have options in budget-wise, location-wise, treatment wise, and even experience-wise.
Personalised Treatment plan through research
Our team can assist you in selecting the best IVF centres with a personalised treatment plan in your budget.
Our promotional propaganda includes the line 'Find treatment on your fingers!' This is our motive and philosophy to be a pioneer of healthcare & wellness treatment facilitating platform. Our website is easy to use and even mobile/tablet versions of it are there to further ease the use for you.
We believe in keeping full treatment-related transparency with you. Hospitals profile and doctor profiles also share true and honest feedback regarding them.
We promise to keep your information and our communication confidential until a legal proceeding or a law/state authority demands otherwise. No other patient shall know anything regarding your transactions and treatment-related information through us.
Apart from providing you with various treatment options we also help you in arranging accommodation, travel, transport, and other facilities for your visit.
You don't need to pay any fees or charges for using this website.
We provide information regarding various treatments, hospitals, doctors, and more healthcare & wellness related topics. The information you view on this site is well researched.
Apart from IVF, you can have infertility, bariatric, cosmetic, dental, joint replacement and more treatments on Femicure. You can find various IVF centers that provide various options for different infertility treatments as well.
Some Facts About India:
India is the seventh-largest in the world in terms of land, and the second-largest in terms of population.

The largest city of India, by area, is Delhi (NCR) and by population, is Mumbai.
Mumbai is also the financial center of India.
Femicure is among the first Healthcare and Wellness facilitating platforms which has its vast reach all over India.
Cities like Delhi, Bengaluru, Vizag, Ranchi, Hyderabad, and Mumbai are even bigger than some countries in terms of area and population.
India is among the top desirable countries to have an IVF treatment in.
Infertility treatments and awareness are growing in India.
References:
1. NICE guideline: Procedure used during IVF treatment; National Institute for Health and Care Excellence
2. NICE guideline: Ovulation disorder; National Institute for Health and Care Excellence
3. National Guidelines for Accreditation, Supervision & Regulation of ART Clinics in India; Indian Council of Medical Research
4. Assisted reproductive technology in India; NCBI