There are numerous ways to help people with all kinds of fertility issues because of advanced technology. Among various options, IVF is one of the most used and most effective choices. Sometimes both partners will use a combination of treatments together. Other times only one person needs treatment. Almost everyone knows at least something about in vitro fertilization (IVF) these days. Even celebrities and influential people have relished children with the help of IVF and other fertility treatments.
According to IVF experts and IVF specialists, IVF is hardly the first treatment to cure infertility, but it is the primary option for several different infertility issues. Subject to the diagnosis and age, IVF might be the best treatment to ensure conception. Today we will cover the best IVF centers in Bhavnagar.
Bhavnagar is a famous commercial city of Gujarat with many ship-breaking & shipbuilding firms, diamond cutting & polishing units, plastic industries, and salt & marine chemical organization. The city is also considered as a growing industrial hub in Gujarat. Bhavnagar is bordered by the Arabian Sea and Gulf of Cambay, making it even more commercially significant for Gujarat. This list of the best IVF centers in Bhavnagar is based on factors like:
Success rate
Technology used
Patient reviews
Qualification
Experience of doctors
Top 2 Best IVF Centers in Bhavnagar
1. Madhudeep IVF Center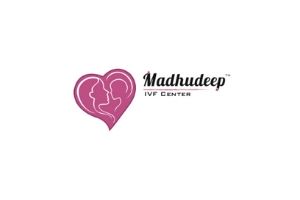 Madhudeep IVF center is among the top IVF centers in Bhavnagar and is dedicated to the evaluation and treatment of female and male reproductive issues. All the IVF specialists, doctors, and physicians associated with the center are fellowship-trained in reproductive endocrinology and infertility and have been at the forefront of this highly specialized field of medicine for over three decades.
The center aims to provide compassionate and comprehensive fertility care to their patients. Hospital is equipped with the latest state of the art facility that combines laboratory facilities, clinical offices, and a surgical suite under the same roof. The clinic was designed to offer a relaxing and calm environment for fertility care. The center is equipped with high-resolution ultrasound machines.
The center offers the full spectrum of fertility treatments including intracytoplasmic sperm injection (ICSI), in vitro fertilization (IVF), gestational surrogacy, preimplantation genetic diagnosis (PGD), egg and sperm donation, intrauterine inseminations (IUI).
They make every effort to offer the highest quality care in a supportive and personalized manner to help make the journey to parenthood less stressful and successful. So far, the hospital has helped thousands of infertile couples in achieving the goal of pregnancy.
2. Wellspring IVF & Women's Hospital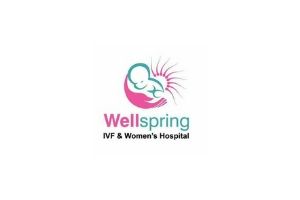 Wellspring IVF and Women's hospital is one of the best IVF centers in Bhavnagar. The center understands patients' distinct needs, which include counseling, evaluation through female physicians, physical therapy, or nutrition advice. Then a team of doctors from the hospital works with the patient to offer what they need and how they need it.
The IVF specialists and doctors at wellspring are committed to delivering the solutions to help patients get pregnant. Center holds specialization in providing services like ART (Artificial Reproductive Technologies), IVF (In Vitro Fertilization), IUI (Intrauterine Inseminations), ICSI (Intracytoplasmic Sperm Injection), Surrogacy, Infertility Treatments, etc.
To ensure that patients get holistic healthcare, the center has partnerships with diverse well-being practitioners and healthcare professionals. In terms of the innovations available and techniques used, the center tops the chart. The center has some of the best IVF doctors in Bhavnagar for treating infertility issues. Center can offer patients the support, grand logical assessment, and guidance that they need.
Bhavnagar city facts
Bhavnagar old city is famous for heritage walks attracting the city explorers across the globe.
For the Safari lovers, Bhavnagar is almost paradise.
If you love to capture the beauty, Bhavnagar will surely amaze you
Bhavanagar city is famous as the Sanskari Kendra.
References: