Choosing the right IVF center for your treatment can be tricky at times. This is the reason that we have already prepared the list of among the best IVF centers in Bangalore. They provide various infertility treatments through various assisted reproductive techniques (ART). We know you dream of having your child, and we are here to do everything to get you there with the perfect IVF center for you.
IVF treatment in India is at demand, and Bangalore is among the most developed cities in India. It is in the south of India and also the capital of Karnataka. Whether visiting Bangalore form any other city, state, or country, remember that Femicure can assist and support your with every treatment and visit related needs and requirements.
The mentioned below centers enjoy a positive reputation, have an expert and experienced team to handle every type of case of infertility, are dedicated to treating the maximum number of infertile couples, and also play a significant part in spreading awareness. They believe in making people know that infertility is natural and a growing issue. It can happen with anyone, and IVF treatment is very normal and among the most effective treatments for infertility.
Bangalore is already known as the silicon valley of India because of it's huge IT sector, the city has a bit higher price index than the average of India, but is technologically grown. So moving towards the question of the article, every couple needs to examine, compare, and research different IVF centers in Bangalore for finding the best IVF center in Bangalore according to their preferences.
There are many questions that you might have as a treatment seeker, so you need to clear them, we have listed down so for you:
1. What are the facilities, treatments, and equipment available in the clinic?
2. For how long have IVF treatments?
3. How successful have these treatments been?
4. How well does the staff work?
5. How often is the doctor available?
6. What are the complications or side effects of infertility treatments?
7 Best IVF Centers in Bangalore
1. Mannat IVF Center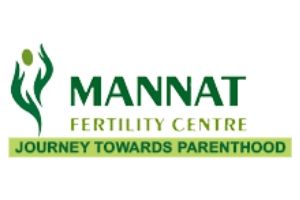 Like every IVF center, the Mannat fertility center understands how badly infertility can affect a couple. It is among the top in best IVF centers in Bangalore because of its expertise, experience, and unique approach towards IVF treatment.
With IVF treatment, the team at the center is also well aware of how to support couples emotionally, and this is the reason behind their ethical and meticulous research-oriented fertility treatment. They provide various fertility services, including IUI treatments, IVF treatments, ICSI, surrogacy options, egg and sperm donation, freezing centers, blastocyst transfer, and other gynecological services.
As an IVF center in Bangalore during modern times, they understand the advanced and latest technology. Also, they know they need to install it. Apart from this, their team also includes a well recognized Dr. Archana Agarwal. Moreover, their research is also widely accepted apart from their treatment.
They train various interns and also put their best efforts to get to know the answers to the root cause of infertility and beyond modern medicine. A patient receives knowledge, treatment, emotional support when they choose to get treated from the Mannat IVF center in Bangalore.
2. Usha Speciality Clinic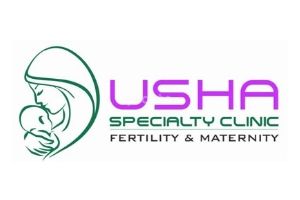 Usha specialty clinic is known as the one-stop for gynecological need, like an expert and experienced gynecologist, good working hours, diagnosis & treatment at affordable cost at a single place. The clinic is located in the 2nd phase of JP Nagar, Bangalore. It is an easily approachable and a dedicated clinic for all fertility and maternity needs.
Their motto is an honest and refined approach towards the patient for helping them with conception, pregnancy, and delivery. They also offer gyne ultrasound scanning, gyne operative laparoscopy, and hysteroscopy, menopause and PCOD treatment are also among their allied services.
They have installed the latest technology, and it meets all the required international standards of treatment, with these they work seven days a week to meet every patient requirement and patient convenience. Dr. Usha B.R. is the head gynecologist who is an expert in normal, cesarean, and high-risk deliveries.
With this, she also takes care of infertility and IVF treatments in the center. The center provides various services like routine pregnancy care, high-risk pregnancy care, ovulation induction, operative laparoscopy, infertility management, menopause and PCOS treatment, gyne ultrasound, copper T, IUI, and IVF.
3. GarbhaGudi IVF Centre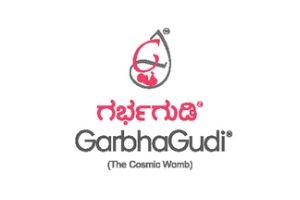 GarbhaGudi IVF center is the chain of new generation infertility treatment hospitals that are equipped with the state-of-the-art infrastructure and latest technology. They aim to treat all infertile couples and acknowledge this increasing problem of infertility.
The center was founded by a team of committed entrepreneurs and healthcare specialists. The team is led by Dr. Asha S Vijay, who herself is a renowned gynecologist and fertility specialist. She is also the director of the center. The center is her brainchild, and after practicing and researching what the couple feel is a gap or still an issue in the treatment, she has designed the center services that they provide complete satisfaction.
The center provides all the necessary services related to infertility treatment. They are also an active participant in raising awareness regarding infertility and its treatment. They spread information about the condition, treatment, cost of treatment, technology, and more.
They look at the treatment holistically and support the patients emotionally as well. Their team of medical experts consists of several experts and experienced fertility doctors.
4. Janisthaa Fertility And IVF Centre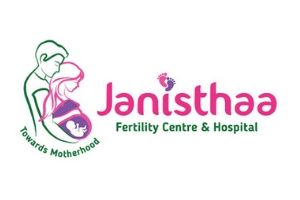 Janishtaa IVF is among the top IVF centers in Bangalore as it provides the necessary comprehensive care for patients. They are a one-stop solution for every patient that's struggling with any infertility issue. Their services include a full range of infertility diagnostic testing and assisted reproductive technologies, including IVF.
Their fertility experts and staff are highly experienced and dedicated to giving you the highest level of care with complete compassion. They use a personalized and proven approach to provide comprehensive and consistent planning toward the diagnosis and treatment of gynecologic and fertility issues.
Dr. Shwetha is a well-qualified obstetrician and gynecologist. She is passionate about assisted reproductive techniques (ART) and continually updates herself with the latest technologies. She is the head fertility doctor and also very famous among the patients. In their reviews, many patients have included positive comments regarding the comfort she ensures to her patients.
The center is aimed at providing affordable and effective treatment to everyone who is undergoing infertility. Staff is always obliged to help every patient in making them feel at ease and comfortable.
5. Dr Rama's Fertility IVF Centre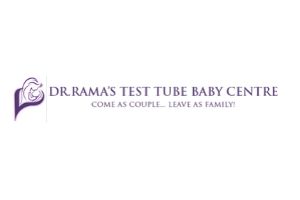 Dr. Rama's IVF center is a well-reputed IVF center in Bangalore. Dr. Papolu Rama established the center with a dream of creating a center that provides all infertility treatments under one roof. Dr. Ramam is a nationally and internationally recognized IVF doctor.
The center's goal is to help the patients in building a healthy family with affordable pricing and effective techniques; for this, they also take personal considerations of patients for customized treatment. They also understand and provide help for the emotional stress a couple goes while going through IVF treatment.
The staff makes the couple feel comfortable and at home. The center has expert doctors for treating infertility, resistant cases of infertility, also including women over 40 & those who have a failed history of IVF treatment. All this is possible because of their simple mission 'To convert dreams of the infertile couple into reality.
They have designed their treatments in such a way that they have combined medical care with a warm and friendly approach. They assure that the patient will feel most comfortable and relaxed while undergoing the treatment with them.
6. Vardhan Fertility Centre
Vardhan fertility clinic provides quality IVF care as per international standards and competitive prices. Among the best IVF centers in Bangalore, the center's core strength lies in its offerings. The patients of ART and allied services receive several services from basic diagnostic work-up to advances fertility-enhancing endoscopic surgeries and In Vitro Fertilization techniques all under one roof.
It is their mission to blend state-of-the-art medical technology & research with patient welfare & healing so they can provide the patients with the best possible health care. In simple words, they believe in keep on researching and upgrading their services to match with the constant change in the industry and provide better patient care.
They ensure that the patients are explained all the possible options they have, and every step of IVF treatment. The reason for the success of the center is the excellent team of doctors and staff. Dr. Vijay Kumar PK is the medical director, along with him Dr. Shobha S and Dr. Nirmala are experienced and expert Ob-Gyns.
7. Morpheus Ayaansh Fertility Center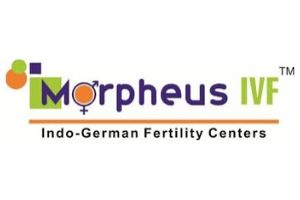 Morpheus IVF fertility center is among the first and the largest chain of Indo-German fertility centers. They are associated with a team of leading gynecologists in the country who have a cumulative experience of five hundred plus years in the field of fertility management.
They provide various fertility management services like IVF, IVSI, IUI, IMSI, donor programs, egg freezing, cryopreservation, confidential counseling, LAH, blastocyst culture, and many other male & female infertility treatments. They always take care that their offerings are backed by the latest state-of-art technology and internationally trained fertility specialists.
The center follows international quality centers, has an in-house team of embryologists, and uniform and fair pricing. Their top chairpersons include Dr. Ulrich Schneider, Dr. Arvind Chandra, Dr. Michael Dumschat, and Dr. Elmar Breitbach. They have also attracted many international patients due to their international contacts.
Morpheous is a leading and rapidly growing fertility and IVF center that has gained a positive reputation among the Indian as well as international patients.
Facts Regarding Bangalore
References:
1. NICE guideline: Procedure used during IVF treatment; National Institute for Health and Care Excellence
2. National Guidelines for Accreditation, Supervision & Regulation of ART Clinics in India; Indian Council of Medical Research
3. Assisted reproductive technology in India; NCBI
4. http://sterlingdevelopers.com/blog/35-facts-you-didnt-know-about-bengaluru/