The moment the doctor recommends you to undergo IVF treatment for conception, you decide that you will choose the best IVF center. We understand the emotional stakes of every patient with every treatment. After all, IVF treatment is all about your family. Ahmedabad is a big city and one of the top cities in India. The city has treatment seekers from India as well as the whole world. We understand your queries regarding IVF cost, IVF process, and more. That's why we are sharing this article on the top 10 best IVF centers in Ahmedabad.
For this, we curated a list of best IVF centers in Ahmedabad. We had many, Ahmedabad is also a land of opportunities for IVF treatment seekers. From that, we selected the top seven based on:
Patient Reviews
Infrastructure
Success Rates
Affordability
Location
Doctor Experience
Technology Used
Patient Count
Anyone of the below-mentioned IVF clinics is a good option for you to start your IVF journey. Femicure also helps you with other treatment-related services. If you are traveling from outside Ahmedabad or even outside India, we can provide you assistance and support with almost every service you require.
While choosing an IVF clinic also ask them whether they provide donor and freezing services.
This List will gives you complete and detailed information about the following best 10 IVF Centres in Ahmedabad: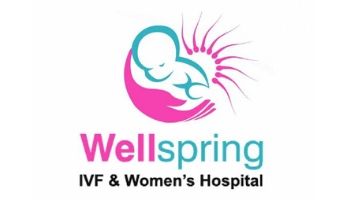 Incorporated and managed in Ahmedabad, Wellspring IVF & Women's Hospital have treated several international and domestic patients. They boast high patient count, positive reviews, and positive word of mouth from their past patients.
The hospital provides more than just an IVF treatment. You can also find other treatments related to IVF, infertility, and ART (Assisted Reproductive Technology). Some of these are fertility treatment (male and female), endoscopy, maternity, and gynecology. This extensive range of services is also one of the reasons why they are on the top of this list and patient preferences.
The hospital's director and also chief fertility consultant Dr. Pranay Shah is a widely regarded IVF and infertility specialist. Hospitals aim at providing treatments that are cost-effective as well as ensure a success rate. It has a warm and supportive environment, and each doctor, nurse, and other medical staff is patient satisfaction oriented.
Easy to locate, as it's in one of Ahmedabad's most developed areas. Their primary goal is to provide highly affordable IVF treatments so it can reach almost everyone seeking assisted reproductive treatments. In 2018 Wellspring was awarded a prestigious award, "Best IVF Center in India" by India's most trusted healthcare awards 2018.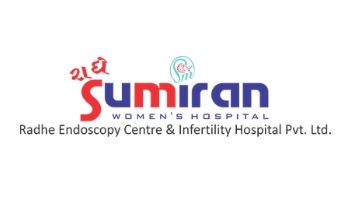 A well-known name in Ahmedabad, they are known for the range of services they provide. Their services include infertility consultations, Intrauterine Insemination (IUI), In Vitro Fertilization (IVF), Ultrasonography, Gynecology Laparoscopy, Neonatal services, High-risk pregnancy care, and other gynecology related problems treatment. They have the latest and advanced technology, and are proficient with them.
They have highly recognized IVF doctors. Apart from that, the center is also visited by many widely renowned IVF specialists in India. Other than this, they have a sound management team. Sumiran Women Hospital firmly believes effectiveness and efficiency. Their whole team is well trained, and everyone understands that infertility can be distressing and challenging, so they have a friendly and familiar environment for the patients.
Along with IVF treatment, they strive to offer guidance and support to the patients by assuring them a beautiful IVF journey. Sumiran Women's Hospital boasts world-class infrastructure, which is also a major reason for their remarkable success rates.
Dr. Mehul V Sukhdiya, a renowned IVF doctor in Ahmedabad, also visits the hospital. He is very talented and knowledgeable. His competent approach has helped many infertile couples who had lost the hopes of having a child.

Wing's IVF Women Hospital boasts 15 years of experience, and more than 8000 live births through IVF. It is among the most renowned and trusted IVF centers in Ahemdabad with its state-of-art technology and effective and efficient management. The center is considered to be a pioneer in advanced IVF techniques like PGT and ERA with experience of more than 1200 cases.
It provides services like male & female infertility treatment, special infertility treatment program for people with obesity & diabetes, embryo, sperm, & egg freezing, IVF, ICSI, IUI, Preimplantation genetic diagnostics, Blastocyst culture, and other more fertility services.
The center also has its branches in Rajkot, Surat, Udaipur, and Nairobi. As their name, 'wings' promises smooth and reliable services and treatments to the infertile couple. The medical team is also filled with expert and experienced staff that provides all-round support to the patients.
Dr. Jayesh Amin and Dr. Paresh Makwana are among the senior-most members of the staff and also look for high patient satisfaction. Wings charge affordable prices for its quality service and look forward to serving thousands of more couples in the future.

As their name goes, 'Sarvamangal' aims to be the first choice of the infertile couple for infertility and IVF treatments. The center offers world-class infrastructure and technology for IVF, normal and high-risk pregnancy, and gynec endoscopy.
Sarvamangal Women's Hospital & IVF center is a super specialty hospital, it has the latest technology and equipment for all gynec problems, pre and post pregnancy treatment, high-risk pregnancy treatment, cancer detection and treating infertility established in Ahmedabad, Gujarat.
It has experience of treating several Indian and international patients for infertility and IVF. The team at Sarvamangal is expert and experienced regarding treating patients and adhering to their needs. A leading fertility specialist backs the center from Germany and provides international exposure.
Sarvamangal also offers an in-house counselor, who can counsel regarding IVF and other latest modalities of treatment for infertility on the projector and computer. They practice a transparent price structure and assure true value for the treatment selected by you.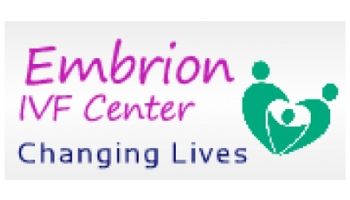 Situated in one of the most developed areas of Ahmedabad, they have a grand hospital to treat several IVF and infertility treatment seekers. Established in 2014, the hospital is young but very successful.
Dr. Mahesh Jariwala opened it to provide affordable and quality IVF treatment in Ahmedabad. He boasts an experience of plus twenty-two years in this field. A recognized and renowned IVF doctor from Shahibaug is now handling one of the best IVF clinics in Ahmedabad.
The center provides a range of IVF related services like IUI, sperm freezing, IVF, ICSI, IMSI, TESA, PESA, Embryo Freezing, Blastocyst, Laser Hatching, Cryopreservation, and Laparoscopy. As Dr. Mahesh is an Ob-Gyn, the center also provides consultation services regarding many female health and infertility issues.
The center has state-of-art technology, and they provide personalized treatment. They are known to satisfy patients by catering to their several personal requests and considerations. The doctors and staff are well aware of the mental stress that infertility or IVF treatment seekers face. They keep a cooperative, positive, and friendly atmosphere in the clinic.
The center is also known for its modern and grand infrastructure. Their management is effective and efficient, believes in order and discipline throughout their operations.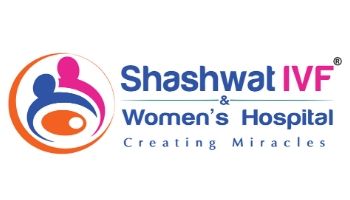 Dr. Shital Punjabi, one of the leading IVF specialists in Ahmedabad, established Shashwat Ivf Center Pvt Ltd in Ahmedabad. Over the past few years, the center has gained a positive word of mouth in the big city. The center also has an international clientele base.
Dr. Shital had few attributes in mind while designing the center: efficiency, dedication, precision, and compassion. The center looks after their patient's well-being, comfort, and needs as the top priority. They are equipped with the latest technology. The medical team is well trained to perform even the most complex procedures.
Dr. Shital is also a partner and consultant as a vaginal cosmetic surgeon at Midas Touch Cosmetic Centre. She is a gold medalist and IVF Specialist from the USA. In 1996, she had taken training for IVF and embryology from Cleveland Clinic, Ohio, USA. She has also been trained for gynecology cosmetic surgeries and has expertise in vaginal rejuvenation treatments.
She believes in a team effort and team building. The center has an experienced and dedicated panel of doctors for the patient's assistance. Infrastructure is good, and they are eying for more growth in the near future.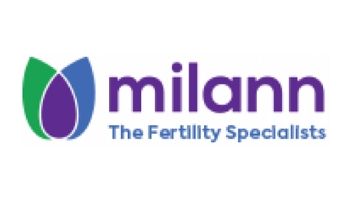 With over 30 years of legacy and multiple centers in India, Milann is also available in Ahmedabad. They established in 1990, under the leadership of Dr. Kamini A. Rao, Milann has been a prominent example of high-tech fertility care in India. The center offers access to advanced medical diagnosis and treatment options available in the field of Assisted Reproduction Technology (ART).
Apart from its state-of-the-art infrastructure and technology, it is also known for its medical team. The center has an inhouse reputed and dedicated team. They have been trained to offer an array of advanced services to couples who are unable to conceive naturally. They had aimed and have successfully created a team of highly experienced fertility experts, including clinical specialists, embryologists, nurses, and other healthcare workers.
The Milan team credits their success to their unique work ethics, investing in world-class infrastructure for fertility treatment, and the approach based on modern science towards fertility.
The medical experts at the center have obtained their postdoctoral fellowship. They have been extensively trained in reproductive endocrinology, ovarian biology, reproductive immunology, and the genetics of fertility. Milann is a good option for fertility treatment in Ahmedabad.

So the next option has 'dreams' in its name only. They stand to provide all fertility treatment seekers the personalized care they deserve. The center boasts services of international standards and beliefs in keeping pace with changing times. They have new and advanced technologies for the best chances of conception; they have even expanded their services internationally and do extensive research in reproductive medicine.
They aim to be the world-class fertility center that delivers comprehensive, competent, compassionate, and ethical care to sub-fertile couples. Their team of expert and experienced doctors offer 24*7 emergency care.
Dreamzz IVF Center & Women's Care in Ahmedabad treats the various infertility issues of the couples through modern and innovative techniques of diagnosis and treatment. They believe in patient satisfaction and positive word of mouth. They enjoy the trust and good reviews of past patients.
Other than IVF, you can find here various treatments like Uterine Fibroids or Myomas, Ovarian Cysts, Endometriosis, Pelvic Organ Prolapse, Urinary Problems, Vaginal Discharge, Subfertility, Menopause, Gynaecological Cancers, Abnormal Pap Smears - Pre-Invasive Cervical/Vaginal Disease and Vulva Conditions, Contraception Advice, HPV Tests, and Biopsy Tests, etc.

Dr. Dipesh J Sorathiya founded Khushi IVF in the year 2019. They are young but highly motivated. Their goal is to provide affordable, ethical, economical, and standardized fertility treatment. They promise to provide an environment that supports patients' physical, emotional, and financial needs.
Their other motive is to increase awareness of infertility and IVF among people. They try to spread on all possible mediums. 'Infertility is a disease that should be addressed medically by you.' They include it in all their programs and promotions.
Khushi IVF provides all types of infertility treatment from the basic consultation to advanced & complex treatments. In addition to this, they have counseling services for the patients as well. The management follows international standards for processes and protocols.
Dr. Dipesh J Sorathiya is a senior Infertility & IVF Specialist, who has more than 14 years of experience. Currently, he is working as director and head of the department of IVF at KD Hospital. He is also a Director of Khushi IVF, Ahmedabad and Anjar. Apart from this, he is affiliated to various hospitals as an IVF consultant.
Khushi IVF provides various treatments: primary female infertility evaluation, primary male infertility evaluation, Intrauterine Insemination (IUI), In-Vitro Fertilization (IVF), ICSI (Intracytoplasmic Sperm Injection), Egg/ sperm / Embryo Donation Programme, Egg /sperm Freezing, Embryo freezing, Endometrial Receptivity Array (ERA), Pre Genetic screening (PGS), Pre Genetic Diagnosis ( PGD ), and Gynec Endoscopy.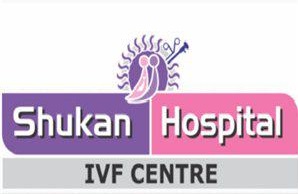 Shukan Hospital provides IVF as well as dental services. It is the dreamchild of Dr. Prakash Patel, who is practicing as an obstetrician & gynecologist and is also a laparoscopic surgical specialist and Dr. Sonal Patel, who heads the dental branch.
Dr. Prakash and Dr. Sonal Patel has more than ten years of experience as a gynec laparoscopic surgeon and as a dentist. They have built a dedicated and patient-oriented team. For better patient service, there's always a 24 hours lady gynec doctor available, and they have among the renowned experts of laparoscopy surgeons. They have experience of successful deliveries with a high-risk pregnancy.
They believe in merging the latest technology with cost-effective methods to provide affordable treatment to the patients. They even have counseling services for patients as IVF and infertility patients require mental support too. They expertise in both male and female infertility, and provide treatments like IUI, IVF, ICSI, and more.
Shukan hospital was established on 18th March 2012 to provide quality and affordable healthcare services. They are located at the center of Ahmedabad and are easily accessible. Their expertise lies in maternity, laparoscopy, endoscopy, gynecology, dental, and eye surgery.
Interesting Facts About Ahmedabad
In 2010, Forbes positioned Ahmedabad in the list of world's fastest growing cities in third place.
Ahmedabad is one of the safest cities in Gujarat and is also a dry city.
Ahmedabad is the largest vegan city in India.
Sabarmati Ashram is situated in Ahmedabad, where Mahatma Gandhi spent 12 years of his life. It is open for tourists.
Along with Mumbai, Ahmedabad is also considered as Manchester of India, because of its textile industry.
Ahmedabad was called Karnavati until in 1411 A.D the Sultan Ahmed Shah changed the name of the city.
References
1. NICE guideline: Procedure used during IVF treatment; National Institute for Health and Care Excellence
2. NICE guideline: Ovulation disorder; National Institute for Health and Care Excellence
3. National Guidelines for Accreditation, Supervision & Regulation of ART Clinics in India; Indian Council of Medical Research
4. Assisted reproductive technology in India; NCBI
5. https://factsadda.com/14-facts-about-ahmadabad/ For the facts about Ahmedabad.
6. https://www.webmd.com/infertility-and-reproduction/guide/in-vitro-fertilization#1