Infertility is always considered as emotional denting. These days lots of couples of reproductive age are facing challenges in achieving conception, which is raising the psychological and emotional toll for them. Over 22 to 23 million couples, on an average, are being diagnosed with some form of infertility issue, which is posing to be an obstacle for the patients as per a few of the latest researches. And researches also show that cases of female infertility are higher as compared to men's infertility.
The best IVF centers in Pune have been trying to help couples to get pregnant with the help of Assisted Reproductive Technology (ART) procedures such as In Vitro Fertilization (IVF). These ART procedures are offered by the competent, highly skilled, and best IVF doctors in Pune. In recent years, Pune has emerged as a healthcare hotspot in India for national and international patients.
Pune is a bustling metropolis in the Indian State of Maharashtra. Pune is the eighth-most populous city in India, with an estimated population of about 7.2 million. For several times it has been ranked as one of the most liveable cities in India. There are many questions that you might have as a treatment seeker, so you need to clear them, we have listed down so for you:
What are the facilities, treatments, and equipment available in the clinic?
For how long have IVF treatments?
How successful have these treatments been?
How well does the staff work?
How often is the doctor available?
What are the complications or side effects of infertility treatments?
Top 5 Best IVF Centers in Pune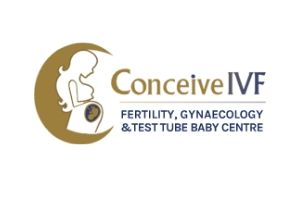 Conceive India IVF is an idea of Dr. Madhuri Roy & Chetan Roy offers world-class IVF services intending to bring happiness in the lives of Childless couples of India. The idea of Conceive IVF took shape slowly after Dr. Madhuri Roy and Chetan Roy migrated to the Middle East 15 years ago and experienced the high-quality standards of human life and patient care.
Out of a feeling of gratitude for their home country India, they decided to launch a small social initiative to pay back to society. Conceive IVF offers cutting-edge IVF modular laboratory & Air Filtration system called CLEAN Room similar to the room of INTEL used to make supercomputers.
Conceive India IVF has emerged as a ray of hope for many couples, and in recent years clinics have become the first choice of many people for their gynecology issues. Conceive India IVF is fully equipped with all the modern and latest technology for less invasive treatments. These are among the few reasons from the list, that it is considered among the best IVF centers in Pune.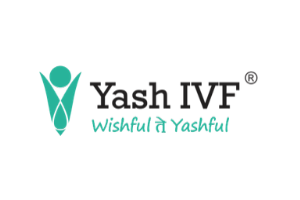 Yash IVF is a famous and self-sufficient fertility center based in Pune, which caters to difficult medical conditions like female and male & infertility (subfertility), high-risk pregnancies, and repetitive pregnancy loss, and with IVF.
Yash IVF team is committed to fulfilling the dreams of parenthood for infertile couples through a holistic range of preventive, diagnostic and therapeutic (corrective) treatments under one roof like Artificial Insemination, In-Vitro Fertilization (IVF), Intracytoplasmic Sperm Injection (ICSI), Semen Banking, TESA/ PESA, Diet Counselling, Exercise Counselling, Psychological Counselling and much more.
Today, Yash IVF is proud to be a part of the joy of more than 5000 couples in their parenthood journey. Many top IVF doctors of the city have been associated with the Yash IVF for decades, which adds much value to the hospital.
3. Shri Chaitnya Test Tube Baby Center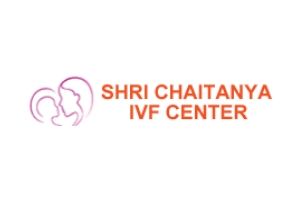 If the list of best IVF centers in Pune is being formed, then no doubt, Shri Chaitnya Test Tube Baby Center will also be there in it. Over the last few decades, human reproduction is getting demystified at a very rapid pace. Consequently, clinical practice therapies, modalities, and procedures undreamt at earlier times, the treatment of infertility has made remarkable progress in Chaitanya IVF Center. These facilities were available only in the bigger cities until now.
Chaitanya IVF center provides personalized, exceptional, & affordable health care services to women and newborns in a welcoming and warm environment. It continuously features the latest technology to be the leading specialist in women's healthcare services.
Over the past few years, the center has frequently visited international patients, aspiring models, several celebrities, and other honorable clients.
4. Ruby Hall Clinic IVF & Endoscopy Center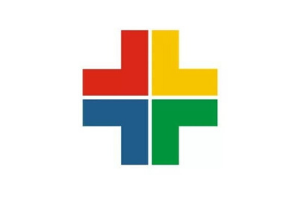 Ruby Hall Clinic has been committed to those who seek its care for over half a century. The hospital has pioneered medical frontiers and boasts of a 600-bedded multi-specialty center. This is in addition to a 70-bedded center at Hinjawadi and a 130-bedded unit at Wanowarie. All of these are handled by a team of over 650-panel doctors, 300 consultants, and 1500 paramedical staff. Ruby Hall clinic also has the 24 peripheral centers across the state of Maharashtra.
Ruby Hall Clinic is known to be Pune's first nationally accredited multi-specialty center and amongst the best hospitals in India to be certified with 9 NABH and NABL certifications and a cGreen OT certification for their operation theatres.
Ruby Hall Clinic is specialized in infertility treatments including High-Risk Pregnancy Care, Laparoscopic Tuboplasty, Laparoscopic Myomectomy, Assisted Reproduction Technologies (ART), Hysteroscopic Septum Resection, Cryopreservation, Preimplantation Genetic Diagnosis), Assisted Hatching, Fertility Enhancing Endoscopic Surgeries, Male Factor Infertility, Surrogacy, IVF, IUI, ICSI, IMSI, Infertility Evaluation and Diagnosis.
5. South Asia Fertility Center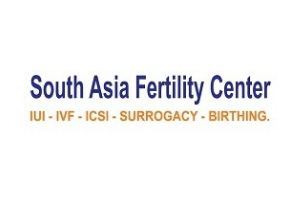 South Asia Fertility Center is committed to patients with infertility problems & provides all treatment options to make the dreams come true. South Asia Fertility Center provides IUI, IVF, ICSI, Surrogacy & donor Semen or Oocyte treatment options. It also provides all infertility related surgeries & dedicated maternity care. South Asia Fertility Center also deals in services related to free counseling sessions, Contraceptive counseling, Folliculometry evaluation, and follow up, Diet Counselling, First Trimester Screening.
South Asia Fertility Center has a team of internationally trained experienced urologists, fertility experts, gynecologists and obstetricians, embryologists, counselors, legal advisors, and other skilled staff to help the patients 24X7.
South Asia Fertility Center also offers services like Cervical Cerclage, Breast Examination, DandC (Dilation and Curettage), Normal Vaginal Delivery (NVD), Caesarean Section (C Section), High-Risk Pregnancy Care, Infertility Evaluation / Treatment, Dysmenorrhea Treatment, Abortion / Medical Termination of Pregnancy (MTP), Hysteroscopy, HPV Vaccination, Hysterectomy (Abdominal/Vaginal), Tubectomy/Tubal Ligation, Endoscopy etc.
Facts Regarding Pune
Pune is a utopia for food lovers. The city has some fantastic restaurants you would find budget-friendly to the expensive restaurant within your scope.
Pune has the greatest per capita earnings in India and the lowest difference of average earnings between the rich and the poor.
Pune has some fantastic reading cafes. You can sit and spend your whole day there.
References: