IVF treatment is among the most demanded treatments, and IVF centers in Mumbai are also growing. Infertility is more common than you think, according to medical experts, one in every ten couples is facing male, female, both, or unexplained infertility. Today, many assisted reproductive techniques are available to fight with infertility.
IVF is a growing field. Most of the patients with infertility are being treated with ART (assisted reproductive techniques), and mainly IVF (in vitro fertilization) in it. It is the process of fertilizing the eggs and sperm outside the body, both are retrieved from the couple in a separate process, and after fertilization, the fertilized egg is inserted back into the Uterus.
So this is the reason why we have prepared, and you also need a list of best IVF centers in Mumbai. A couple always looks best for them, and this is not an easy task. Choosing and selecting the best IVF center in any city is the most tedious task. You need to scroll for different hospitals, search and create a pool of them after that to know about them individually.
Then a couple shortlists a few to visit, after asking a number of questions you short down to the names to two-three. So here we already have 10 best IVF centers in Mumbai, and for more options, you can always visit our 'IVF centers in Mumbai' section.
The primary factors we look to judge are:
Patient Reviews
Infrastructure
Success Rates
Affordability
Location
Doctor Experience
Technology Used
Patient Count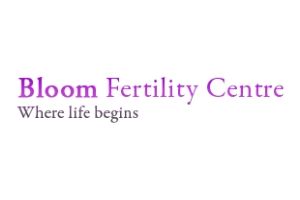 Bloom IVF Center is among the leading IVF centers in Mumbai. It is the first choice for most of the Mumbai residents and people who live nearby the city. Their philosophy is to apply cutting edge science in treating patients with infertility and make the IVF treatment more simple, successful, accessible, and affordable for all.
Established in 1995, they have worked with numerous couples from over 15 countries. Till now, they have worked hard and assisted in conceiving more than 5000 babies into the world. They proudly boast this fact that thousands of babies and tons of memories have begun in Bloom IVF Clinic in Mumbai.
This has only been possible because of their team of top-line fertility experts in Mumbai, India, and other parts of the world. They have installed and been updated with the latest technology, they maintain world-class labs, and have designed their processes in a patient-centered approach. This has proven to be very good for their reputation.
Overall, their whole team takes it as a privilege to help every childless couple in their journey of giving birth to a healthy child. With treatment, they also offer training in the mode of a fellowship program to all IVF aspirants.
2. Mumbai Fertility Clinic & IVF center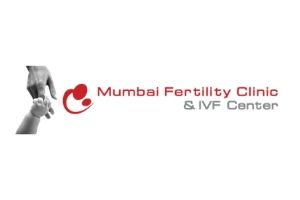 The Mumbai Fertility Clinic & IVF Center (MFC) was established in April 1994 to offer infertile couples with the treatment options. These options include and cover IVF, ICSI, IUI, oocyte donation, sperm donation, embryo donation, gestational surrogacy, and social egg freezing.
They are a leading IVF center in Mumbai and are known to perform advanced IVF & ICSI procedures in a comfortable, relaxed, and friendly atmosphere with implementing the most advanced technology and laboratory facilities on par with the best in the world. Meanwhile, the center is also pursuing research on repeated IVF failures, the use of endometrial scratching, innovate, explore, and learn more.
They boast helping thousands of couples to conceive with IVF related technologies over the past 25 years. The center's innovative research, personalized care, treatment protocols, and consistently high pregnancy rates have set the benchmark for their neighboring IVF centers in Mumbai.
They have flexible timings and appointment schedules to suit patients from all over Mumbai, India, and abroad. They promise constant support from qualified doctors and counselors at every step of the IVF cycle, and the costs are as discussed before the commencement of treatment with no hidden costs. They enjoy high confidence in their past patients and referrals from the same.
3. Malpani Infertility Clinic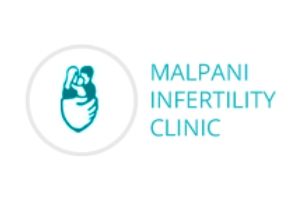 Malpani Infertility Clinic is well-reputed and among the leading IVF centers in Mumbai. They have patients from all over the world and promote medical tourism too. Dr. Anjali Malpani and Dr. Aniruddha Malpani are both Emeritus Professor of Gynecology and Obstetrics, Seth G S Medical College and KEM Hospital, Mumbai.
The center is a recognized one by the Government of India and is also enrolled under the National Registry of ART Clinics in India of ICMR. This is also the reason why they are among the first choice for IVF treatment in Mumbai.
Since the start, they have kept and updated the state-of-the-art IVF technology. They ensure that the treatment prices are also affordable, so more and more treatment seekers can receive their quality treatment. They offer all the newest reproductive techniques, including IVF, ICSI, laser-assisted hatching, embryo freezing, egg donation, PGD, embryo biopsy, and blastocyst transfer.
Dr. Anjali Malpani and Dr. Aniruddha Malpani are among the best IVF doctors in Mumbai, and they try their best to have a personal check on every treatment, even if it's simple and is being handled by their subordinate doctor. The Outlook Magazine has also ranked Malpani Infertility Clinic among the top five IVF clinics in India.
4. Jaslok Hospital and Research Center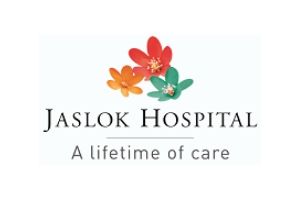 Jaslok Hospital and research center aim to be a respected medical institution of India that provides the highest quality patient care. They are among the top IVF centers in Mumbai, who have gained the reflecting image of their mission. The center has also proved to be having excellent clinical and research facilities.
Apart from the healthcare, the center is also known for its charities. They have been a prominent choice of treatment seekers, fellow doctors, and employees due to their compassion and dignity. They believe that providing medical care is like giving a chance to a treatment seeker, whether for infertility or IVF, is given emotional and mental support as well.
In the late 60s, when the establishment of large private hospitals was not that common, this institution was conceptualized & endowed by Seth Lokoomal Chanrai. Seth Lokoomal entrusted Dr. Shantilal Mehta the task of establishing an ultra-modern and centrally located medical center, where treatment seekers of all races and creeds can receive treatment. The hospital was inaugurated on 6th July 1973 by the honorable Prime Minister of that time, Mrs. Indira Gandhi.
Along with IVF, they have a vast range of healthcare services. They appoint top medical professionals, equipment, and medical staff for individual specialization.
5. Hinduja IVF Centre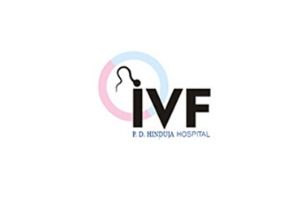 P D Hinduja Hospital is one among the top IVF centers in Mumbai. It is an ultramodern tertiary care hospital in India. They aim to lead the pathway to medical excellence with world-class healthcare treatments and services.
Established in 1950, Hinduja was incorporated to focus on multiple specialties. They believe in delivering international-class healthcare services with a total service focus by creating an institution committed to the highest standards of medical & service excellence, patient care, scientific knowledge, and medical education.
The Gynecology and Obstetrics department of them caters to infertility and IVF treatment. The facility is equipped with modern edge tools and technology, and ensure that accurate diagnosis and effective treatments are being provided. They believe in maintaining a nurturing, peaceful, and relaxing atmosphere, so the patient loses all their stress.
The center is accredited by the NABH, NABL, HACCP and is certified under ISO 27001: 2005. Their infrastructure is also well-built with separate departments for every specialty. They are well-ventilated, organized, and furnished for the extra comfort of patients.
Overall they are among the first names for treatment seekers of every kind in Mumbai and surrounding cities.
6. Southern Cross Fertility Center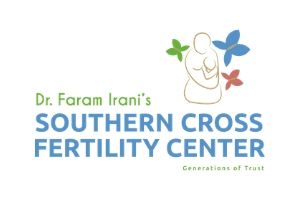 Dr. Faram Irani's Southern Cross Fertility Center is an ISO certified and among the most respected infertility and IVF centers in Mumbai. Established in the year 1989, it is one of the few infertility treatment centers that provide customized & ethical treatments to its patients for more than 30 years.
They believe in providing comprehensive, personalized & quality health care treatments, to high-risk pregnant patients and infertile couples. They provide infertility assessment, IVF treatment, and maternity care under one roof.
Dr. Faram Irani's Southern Cross Fertility Center is a super specialty state of the art center with dedicated staff and superior technology in the field of advanced endoscopic surgery, reproductive microsurgery, advanced reproductive technology, and reproductive medicine.
Dr. Faram Irani is the director of Southern Cross Fertility Center, and he has a successful experience of over 30 years. He is also responsible for the birth of India's first GIFT (Gamete Intra-Fallopian Transfer) twins in the year 1990. Under his leadership, the center has received high recognition and positive word of mouth from the patients. They are considered as an elite IVF center in Mumbai, which relatively provides a very affordable treatment.
7. Saraogi Hospital and IRIS IVF Center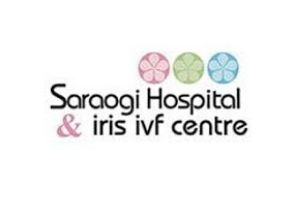 Saraogi Hospital and IRIS IVF Center is an IVF and Surrogacy Hospital, established in 1980. Their objective is to provide world-class health care facilities to every treatment seeker. The hospital offers various services such as women's health checkups, In Vitro Fertilization (IVF), gynecology endoscopy, menopausal problems treatment, antenatal care, normal and cesarean delivery, vaginal surgery, colposcopy, HPV Vaccination, breast cancer screening, and more.
They have an excellent team of doctors who give every patient a homely environment with lots of care and concern. Dr. Mohit is among the best IVF doctors in Mumbai, and his team in the center is also among the reasons for their success. The center believes in hard work, transparency, expertise, and providing the best to the patient.
Apart from IVF, they are also considered a reliable treatment provider for different specialties. According to them, most of their patients reach them through word-of-mouth referrals.
Their IVF center is known as Iris IVF center and is a dedicated fertility sub-unit that offers IUI, IVF, ICSI, Surrogacy as well as donor insemination and donor eggs for needy patients. So they treat infertility, provide IVF treatment, and when successful, they also give maternity care to pregnant ladies.
8. Aarush IVF & Endoscopy Center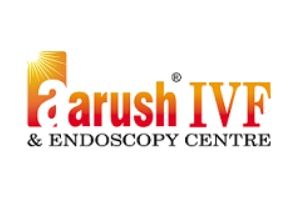 Aarush IVF was established in the year 1998 to provide patient-centric fertility treatment with state-of-the ART facilities at an affordable cost. The center is one of the recognized IVF centers in Mumbai and is headed by Dr. Mukesh Agrawal.
The center offers various services associated with fertility treatments such as Intrauterine Insemination (IUI), embryo freezing, laser-assisted hatching, surrogacy, Intracytoplasmic Insemination (ICSI), Preimplantation Genetic Diagnosis (PGD), blastocyst culture, and many more such services.
They have a team of highly trained IVF doctors who have more than 20 years of experience and are always present at the center. They have an efficient staff, and they are famous for delivering low-cost quality treatment with excellent results.
They have separate andrology lab, IVF lab, ovum pickup OT, embryo transfer room & IUI room for a better outcome and smooth functioning. Ambient Air Quality is maintained in the lab by the HVAC system using additional VOC filters (ISO 5). This makes the IVF zone clean and sterile, allowing embryos to grow to its full potential, which improves IVF success rates.
They have earned the trust of their past patients and enjoy a positive word-of-mouth.
9. Morpheus Juhu Fertility Center
Morpheus IVF fertility center is among the first and the largest chain of Indo-German fertility centers. They provide various fertility management services like IVF, IVSI, IUI, IMSI, donor programs, egg freezing, cryopreservation, confidential counseling, LAH, blastocyst culture, and many other male & female infertility treatments.
They always take care that their offerings are backed by the latest state-of-art technology and internationally trained fertility specialists. They are associated with a team of leading gynecologists in the country who have a cumulative experience of five hundred plus years in the field of fertility management.
The center follows international quality centers, has an in-house team of embryologists, and uniform and fair pricing. Morpheous is a leading and rapidly growing fertility and IVF center that has gained a positive reputation among the Indian as well as international patients.
Their top chairpersons include Dr. Ulrich Schneider, Dr. Arvind Chandra, Dr. Michael Dumschat, and Dr. Elmar Breitbach. They have also attracted many international patients due to their international contacts. They have several branches in India and are also in our Best IVF centers in Bangalore list.
10. Sujay Hospital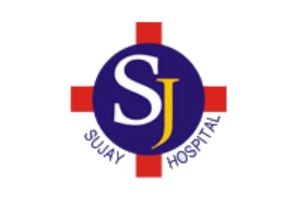 Sujay Hospital offers seamless patient services of world-class quality. They might be the last best IVF center in Mumbai in this list, but actually can be the first option for you.
At Sujay, they recognize that international patients have unique needs and requirements, so for that, they have a dedicated International Patient wing. It is specially drafted and crafted, so international patients enjoy authentic medical values of travel in India.
Patient safety is their top priority. Their hospitals have been designed with patient safety in mind, and they have all the safety precautions and mechanisms on the premises. All their staff is well trained to handle any unforeseen eventualities.
They have the most experienced and best IVF doctors in Mumbai to ensure quality treatment. Doctors are also trained to provide mental, moral, and emotional support to the patients. They firmly believe in installing and updating with the latest technology.
They also enjoy the strong and positive word of mouth with the patients and in the city. They have English speaking staff, so international patients can also find it easy to communicate.
Some Facts Regarding Mumbai
References: