Going through IVF is undoubtedly one of the most distressing life phases for couples. Struggles with infertility issues can cause deep feelings of loss and grief to the surface. Dealing with many uncertainties and medical decisions that IVF brings with itself can create high emotional disturbance for many couples. So, if you feel anxious, out of control, depressed, or isolated, you will surely look for the best IVF center and doctor in your area to treat your infertility and reach the conception.
Advanced treatments under ART (Assisted Reproductive Technology) like IVF (In Vitro Fertilization), IUI, and more are blessings for couples struggling with infertility. Today we have listed out the four best IVF doctors of Vadodara. Vadodara is a cosmopolitan city of Gujarat and is home to some of the most praiseworthy architecture displays. Vadodara is known to be an industrial and commercial center. The city is also known for one of India's top lavish palaces, including the Lakshmi Vilas Palace. Vadodara city is a classic example of culture and trendiness fusion. For creating a list of best IVF doctors of Vadodara, we have considered the following factors:
Experience
Qualifications
Success rate
Technology used
Patient reviews
Top 4 Best IVF Doctors in Vadodara
1. Dr. Mona Bhatt, Hera IVF & Fertility Center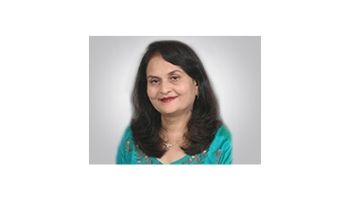 Dr. Mona Bhatt is one of the leading infertility specialists, gynecologists, obstetricians from Vadodara city. She has significant experience in the field of ART and IVF. She is a graduate in MBBS, followed by MD in obstetrics and gynecology from reputed B J Medical College of Ahmedabad.
She has successfully achieved the in-house training in infertility and IVF at a fertility clinic in Mumbai under the eminent doctors, Late Dr. Mehroo Hansotia and Dr. Sadhana Desai. To pursue her dreams, later, she went to Germany for the diploma in Asst. Reproductive Technologies (ART) and Endoscopy under the guidance of world-famous Prof. Liselotte Mettler and Prof. Andreas Schmutzler.
She holds expertise in areas including high- risk pregnancy care, Intrauterine Insemination (IUI) and ICSI (Intracytoplasmic Sperm Injection). She is also the founder of the reputed Hera IVF and Fertility center and is currently practicing there. She has a pleasant personality, which makes her the first choice among the patients.
2. Dr. Priti Thakor, Gayatri Maternity & IVF Center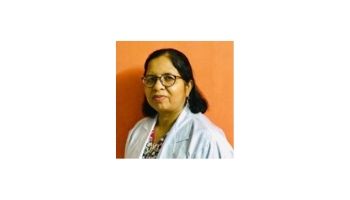 Dr. Priti Thakor is one of the best IVF doctors and gynecologists of Vadodara. She has specialized in Assisted Reproductive Technology (ART) and women's health issues.
She helps the patients struggling with infertility by advising and providing treatment including infertility evaluation, hysterectomy (Abdominal/Vaginal), In Vitro Fertilization (IVF), Intrauterine Insemination (IUI), Intracytoplasmic Sperm injection (ICSI), Frozen Embryo Transfer (FET), PESA, TESA, IMSI, Gynae conditions and diseases such as Vaginal Infections, Polyps, PCOS, Fibroids, Endometriosis, and many others.
She did her MBBS and MD in Obstetrics and Gynaecology from a well-known Medical College of Vadodara. She has a vast and thorough knowledge of the field. She holds a relevant experience of over 2.5 decades in the field, which is growing further with her practice. She is one of the most experienced and successful fertility specialists in the city. She is currently associated with Gayatri Maternity and Nursing Hospital.
3. Dr. Pallavi Satarkar, Anant IVF Center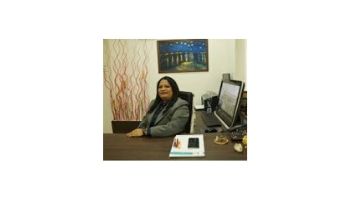 Dr. Pallavi Satarkar is one of the most successful and famous gynecologists of Vadodara city. She holds an experience of more than one and a half-decade in IVF treatments and fertility-related treatment. She has outstanding knowledge in gynecology, obstetrics, and infertility, and has treated several patients with astonishing success rates.
She holds specialization in gynecology laparoscopy, In Vitro Fertilization (IVF), Intrauterine insemination (IUI), and high-risk pregnancy care. With an impressive educational background, she completed MBBS and MD in Obstetrics and Gynecology with flying colors. Later she pursued a Diploma in Laparoscopy from Germany and Diploma in Reproductive Medicine.
She uses advanced medical equipment and instruments during complicated treatments to ensure the best care and precision. She also provides services like infertility evaluation, In-Vitro Fertilization (IVF), Intrauterine Insemination (IUI), preimplantation genetic screening, blastocyst transfer, egg banking and freezing, fertility preservation, PESA, TESA procedures, pregnancy loss management at an affordable price.
4. Dr. Ekta Khanpara, Bliss IVF Fertility & Andrology Institute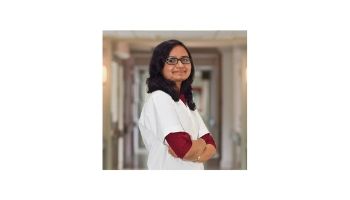 Dr. Ekta Khanpara is among the highly trustworthy, widely well-known, and best IVF specialists in Vadodara city. She is a top gynecologist and specializes in IVF, gynecology, and infertility. She has experience of over a decade in the field.
Currently, she practices at Bliss IVF Fertility and andrology institute located at Vadodara. She is well equipped with the latest technical knowledge and know-how and is capable of handling multiple advanced procedures related to obstetrics, gynecology, and infertility-related issues.
She is known to provide services like IVF (In Vitro Fertilisation), IUI (Intrauterine Insemination) & other Artificial Reproductive techniques (ARTS), maternity-related services like Ante-Natal Care (ANC), normal delivery or C-section or high-risk pregnancy care.
She also helps with the periods' related issues like PMS, no periods or irregular periods, PCOD or PCOS, and uterus related problems like Polyps, fibroids, Ovarian cysts removal.
Vadodara City Facts
References