For people dreaming of having a baby, infertility can feel like a hopeless sentence. Infertility is difficult to live with, and people always seek advice from friends, relatives, and experts on infertility issues. The number of couples facing infertility issues is rising at a pace never seen before, but with medical advancements, procedures like ART, IVF, IUI, etc. infertility can be cured.
In cities like Pune, world-class fertility-related healthcare services are available at an affordable price. The Queen of the Deccan and The Oxford of The East, Pune city has many names as well as many wonders to its name is one of the most liveable cities of India. Recently, Pune has done impeccably well in the health sector and is one of the fastest-growing people-friendly cities across the globe with the infrastructure of international standard.
Pune is visited by both national and international people seeking health services. We have prepared the list of best IVF doctors in Pune. This list of best IVF doctors of Pune has been prepared based on:
Patients' feedback
Doctors' qualifications
Doctors' expertise
Medical knowledge
IVF success rate
Patient Reviews
Top 5 Best IVF Doctors in Pune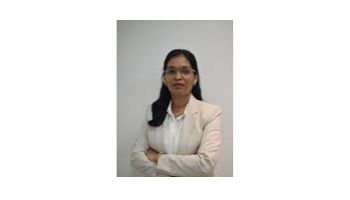 Dr. Madhuri Roy has over two decades of experience in this field. In 2001, she graduated as an MD in Obstetrics and Gynecology. She completed her fellowship in minimal access surgery (FMAS) from World Laparoscopy Hospital. She is trained in endocrinology and reproductive medicine from the prestigious Charles's University of Czech Republic. She is also recognized by the European Society of Human Reproduction and Endocrinology (ESHREE), European board of College of Obstetrics and Gynecology (EBCOG).
Dr. Madhuri did her Master's in Reproductive Medicine from Homerton University NHS in London. She is also an Honorary fellow of Indian college of Obstetrician and Gynecologists (FICOG). With the vision of bringing European standards at the doorstep of fellow Indians.She is among the best IVF doctors in Pune and is an expert in painless deliveries, high-risk pregnancies, infertility, gynecological oncology, laparoscopic surgeries, and vaginal and oncology-related surgeries.
She also has an experience of over 15 years in the Middle East ( Oman and Muscat), where she treated various international patients from many different countries, including American, Srilankan, Philipino, European, Pakistan, Malaysia, Spanish, Venezuela, Bangladesh, African, Omani, UAE etc. to conceive and become parents.Dr. Madhuri takes great care and attention of every patient. She is very caring about her patient when it comes to satisfaction. She is always admired for her dedication and efforts to improve the quality of service.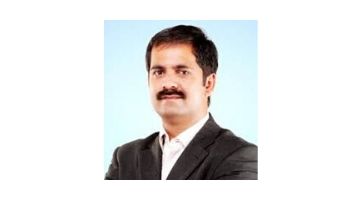 Dr. Ravindra Kulkarni has been practicing in Yash-IVF in Bhosari for the past ten years and is a gynecological endoscopist with a specialization in infertility treatments. He is among the best IVF doctors in Pune as well as India, also he is an expert as a gynecological endoscopist.
Dr. Ravindra Kulkarni completed his undergraduate and postgraduate from one of the best medical colleges in India, B. J. Govt. Medical College, Pune. He also received the Gold Medal (best performance award) from Pune University in M. D. (obstetrics and gynecology) examination. He also holds the D.G.O degree.
He established ICSI in Bhosari, Pune, ten years ago, and second exclusive center at Deccan, Pune. Dr. Kulkarni caters to all the infertile couple's needs with the latest and most invasive equipment and technology. He is holding expertise in all the procedures like Intrauterine Insemination (IUI), In vitro fertilization (IVF), Intracytoplasmic Sperm Injection (ICSI), Testicular Sperm Extraction (TESE), PESA, and Micro-TESE.
As per patient reviews, he is gentle, dedicated, and gives personal attention to every patient. Dr. Ravindra Kulkarni is always appreciated for his extra efforts to treat their patients and lead them to the beautiful journey of parenthood.
3. Dr. Ashish Jalak (Shri Chaitnya Test Tube Baby Center)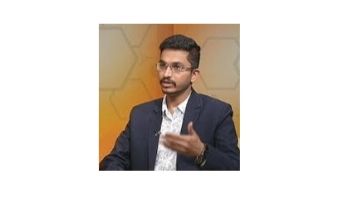 Dr. Ashish Jalak (M.D. in Gyn) treats patients' various ailments by helping them undergo high-quality treatments and procedures. He completed his fellowship in endoscopic surgeries and infertility. With that, he is an OB-Gyn with experience in hysterectomy as well.
Dr. Ashish also provides patients with contraception advice, HPV tests, and biopsy tests, etc. Being one of the leading gynecologists of the city, he has gained a loyal clientele over the past few years and is also frequently visited by international patients, aspiring models, several celebrities, and other honorable clients as well.
The precision, efficiency, and compassion offered by him, is suitable enough to ensure every patient's well-being and comfort. For him, the patient's needs are top priority, and he is also a core believer in technology. This is the reason why the clinic is equipped with the latest types of equipment and features highly advanced surgical instruments that help in undergoing meticulous procedures and surgeries. Patients of Dr. Ashish Jalak that he is among the most humble and cheerful doctors.
4. Dr. Sunita Tandulwadkar (Ruby Hall ClinicIVF & Endoscopy Center)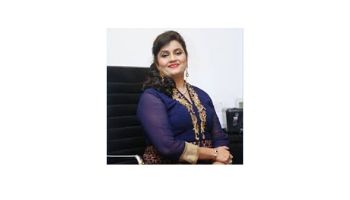 Dr. Sunita Tandulwadkar is a real example of women empowerment in India. She has been providing dedicated services in the area of women's health, specifically in the management of infertility and laparoscopic surgery. She is among some of the top gynecologists and IVF doctors in Pune as well as India.
After completing her MBBS, she did her MD from in 1990. She further completed her Diploma in Endoscopy from Keil University, Germany, in 1997. She also managed to obtain special training in Advanced Laparoscopic Surgery in Singapore. From 2013 to 2017, she became the Elected Board Member of the International Society of Gynecological Endoscopist (ISGE).
With the experience of over three decades in this field, she gained specialization in infertility treatments including high-risk pregnancy care, laparoscopic tuboplasty, laparoscopic myomectomy, assisted reproduction technologies (ART), hysteroscopic septum resection, cryopreservation, preimplantation genetic diagnosis), assisted hatching, fertility-enhancing endoscopic surgeries, male factor infertility, Surrogacy, IVF (In Vitro Fertilization), IUI (Intrauterine Insemination), Intracytoplasmic Sperm Injection (ICSI), IMSI, infertility evaluation, and diagnosis.
She is also an active member of the All American Society of Gynecologic Laparoscopist (AAGL), European Society of Human Reproduction & Embryology (ESHRE), and American Society of Reproductive Medicine (ASRM). She was awarded the prestigious Sarvashree award and a gold medal for her pioneer works in the field of Endoscopy & ART in 2004.
5. Dr. Mithil Patil (South Asia Fertility Center)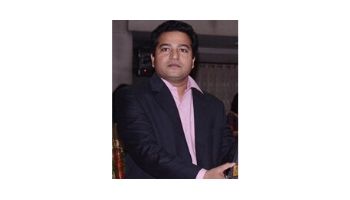 Dr. Mithil is a well-experienced infertility specialist, gynecologist, obstetrician based in Pune. He boasts a career full of achievements and excellence and is a well-known name for IVF doctors in Pune. He has a total of more than one and a half decades of experience. He completed his MD in Obstetrics and Gynecology.
Dr. Mithil has also done fellowship In ART - Chennai Fertility Centre, and in fatal medicine from Mediscan, Chennai. Pune Obstetrics and Gynecology Association also awarded him the Young Scientist Award, and he is a member of the Indian Medical Association and FOGSI as well.
He has worked with various hospitals and gained heaps of experience. Along with IVF, he is expert for services like cervical cerclage, breast examination, DandC (Dilation and Curettage), normal vaginal delivery (NVD), cesarean section (C Section), high-risk pregnancy care, dysmenorrhea treatment, infertility evaluation/treatment, abortion/medical termination of pregnancy (MTP), hysteroscopy, HPV vaccination, Intrauterine Insemination (IUI), hysterectomy (Abdominal/Vaginal), tubectomy/tubal ligation, endoscopy, etc.
He enjoys a good and satisfactory record with his past patients, who believe that he is among the best IVF doctors in Pune. His clinic is up to date with technology and provides a variety of services.
Facts about Pune City
References