These days most people know at least something about infertility and in vitro fertilization (IVF). Might be someone you work with, or someone in your family could have had infertility treatment and been blessed with a child through IVF. Even various celebrities have had children with the help of fertility treatment like IVF and other fertility treatments, even though some were open about their treatment. Among few hotspot destinations for infertility and IVF treatment, one of the most favorable options is IVF treatment in Kolkata. There are numerous IVF centers in Kolkata. Recently Kolkata has grown as a healthcare friendly city. Kolkata is the largest science center of India and also known as science. Being the second-largest city of India, Kolkata has some of the best healthcare technologies. There are many famous and highly skilled IVF doctors in Kolkata. Here is the list of some of best IVF doctors in Kolkata based on the
Education
Success rate
Experience
Use of advanced technology
Patient reviews
Top 7 Best IVF doctors in Kolkata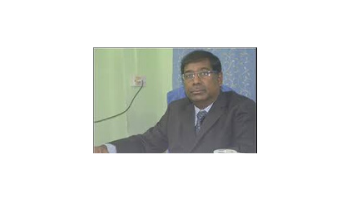 Dr. Biplab Roy Chowdhury is one of the leading and famous gynecologist and infertility specialists associated with Calcutta Cureline IVF and Infertility Clinic located in Kolkata, West Bengal. He has helped ample couples to conceive and live a happy life.
Dr Biplab Roy Chowdhury holds specialization in Infertility treatment and services like infertility Evaluation/ treatment, In Vitro Fertilisation (IVF), Intrauterine insemination (IUI), Hysterectomy (Abdominal/Vaginal), Gynae Problems Care, and Egg Donor. He is a highly trained medical professional familiar with all the latest advancements and technologies in the related field of medicine.
He is proficient in identifying, diagnosing, and treating the various health problems and issues related to infertility and the medical field. He did MBBS in 1981 from Kolkata and MD in 1997 from Ahmedabad. He was also a member of MRCOG. These are reasons why he is considered among the top best IVF doctors in Kolkata.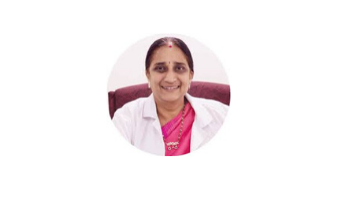 Dr. P.Namratha is one of the most popular infertility specialists, gynecologists, obstetricians working with Universal Srushti Test Tube Baby and Research Centers, situated in Kolkata. Dr P.Namratha has done MBBS & MD - Obstetrics & Gynaecology.
She has an overall experience of over 2.5 decades and more than two decades of experience as a fertility expert in healthcare. In India, she has generated more than 5000 test tube babies in her 18-year service. Since her childhood, she decided and made her mind to work for people who need healthcare services. With time, she understood that helping couples in conceiving will be her way of contributing to healthcare.
To spread the light of the happiness in the couple's life and get them rid of infertility and mental tensions, they receive from family members. She has a definite aim of 'Take Home Baby for Every Couple who comes to the clinic with a wish of having a kid.' With this intent, she came up with the idea and established Universal Srushti Test Tube Baby and Research Centers in different places.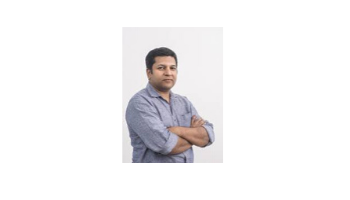 Dr. Rohit Gutgutia is one of the most successful and famous infertility specialists in Kolkata. He has done MBBS and DGO and is associated with many IVF centers in Kolkata. With the experience of over two decades, Dr. Rohit Gutgutia is a big name in the field of infertility. He is Medical Director at Nova IVF Fertility, Eastern India.
He got his training in Israel with the team of Prof. Amit Ami in 2005 in reproductive medicine. He has also helped in formulating and setting up the clinical protocols in some of the IVF centers at Kolkata. The clinic soon got recognized as the leading IVF center in east India.
Consequently, he has served both the AMRI medical center and NOVA IVF Fertility in Kolkata as the clinical director and helped them in achieving clinical acclaim. Currently, he is engaged in fostering and developing an enabling environment for fellow clinicians and embryologists to offer world-class treatment and assistance to couples seeking to get pregnant. He holds a specialization in infertility and gynecology.
Dr. Rohit is a dedicated and renowned practitioner of reproductive medicine for the last 12 years. He has helped in setting up numerous IVF and IUI facilities across Bangladesh and most of Eastern India. Dr. Rohit Gutgutia has authored chapters in FOGSI publications and books.
4. Dr. Rajeev Agarwal, Care IVF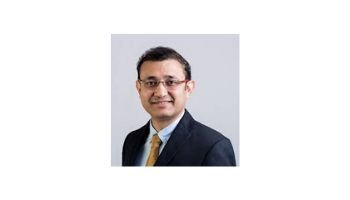 Dr. Rajeev Agarwal is one of the top IVF specialists, laparoscopic surgeons, gynecologists, and obstetricians in Kolkata. His area of expertise includes Intrauterine Insemination (IUI), In-Vitro Fertilization (IVF), ICSI (Intracytoplasmic Sperm Injection), normal vaginal delivery (NVD) and hysteroscopic surgery, polycystic ovary syndrome (PCOD/PCOS).
He has experience of more than two decades. He did his MBBS and MD in Obstetrics and Gynecology from Kasturba Medical College. He proudly holds many awards and recognition under his name. Some of them are BN Bose Memorial Award for Anatomy in 1990, Pashupati Mitra Memorial Award for Anatomy in 1990, and S K Chatterjee Memorial Award for Anatomy in 1990.
He is also awarded the Kumud Tamaskar Award for his research on the polycystic ovary and the Role of Metformin Therapy In 2002. His humble nature and unique way of dealing with severe cases have made him a doctor to go. Dr. Rajeev Agarwal holds an impressive success rate and has helped ample couples seeking fertility-related help to start with their family.
5. Dr. SM Rahman, Cradle Fertility Center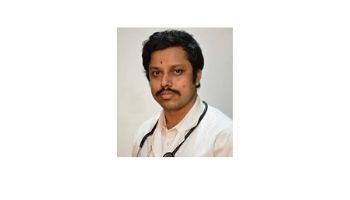 Dr. Syed Monajatur Rahman, popularly known as DR. S.M. Rahman, is among the best IVF doctors in Kolkata and is currently the owner of Care IVF. His main aim is to provide patients with the highest quality healthcare and is dedicated to adopting the latest advancements and keeping up-to-date with the latest health care technologies.
Dr. S.M Rahman has been one of the best Gynecologists in AIIMS, Delhi. He has been a successful Gynecologist for the last 18 years. He is an MBBS, MD - Obstetrics & Gynecology. He launched Care IVF to provide quality treatment to the high, middle, and low-income people.
His world-class treatment services include infertility treatment, ovulation induction, IUI, IVF, ICSI, Embryo Freezing, PGD, and TESA/PESA at a very affordable cost. At the same time, he provides state-of-the-art medical facilities with the help of high-end scientific equipment.
His patients describe him as a positive and well-skilled doctor who listens to the client's problems and requirements and then suggests the best alternatives as per them.
6. Dr. Debalina Brahma, Sparsha Infertility Center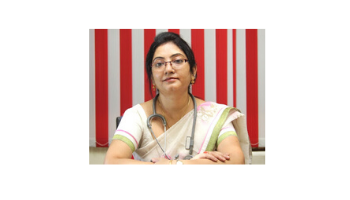 Dr. Debalina Brahma is a well-known obstetrician, gynecologist, and infertility specialist based in Kolkata. She holds expertise in infertility assessment and treatment and gynecological disorders. She is renowned for assisting in various infertility treatments such as In Vitro Fertilization (IVF), Intrauterine insemination (IUI), Endoscopic Surgery, and Normal Vaginal Delivery.
She has over two decades of experience in advanced fertility treatments. She did her MBBS and post-graduation with top-ranking results. Her patients are well aware of her vast expertise and modern medicine methods in the field of Gynecology. She had also done Fellowship in infertility from NUHS and CREST from Singapore in 2017.
She is a valued member of various renowned organizations such as FOGSI India, MCI India, ISAR India, IMA West Bengal. Currently, she is practicing at Sparsha Infertility Center and Health and Vision Clinic. She is known to provide services such as Obstetrics and Gynecology related treatments, High-Risk Pregnancy Management, Intrauterine Insemination(IUI), Laparoscopy Surgery, In Vitro Fertilization(IVF), Infertility Assessment & Treatment and many more.
7. Dr. Akanksha Jangid, Indira IVF Kolkata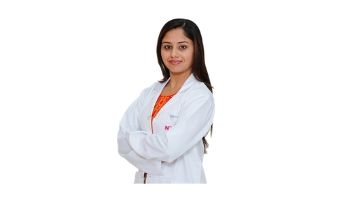 Dr. Akanksha Jangid is one of the best Consultants of Gynecology and Obstetrics, and she is currently based in Kolkata and associated with Indira IVF. She has done her MBBS from Sawai Man Singh Medical College, followed by MD in Gynecology & Obstetrics from Post Graduate Institute of Medical Education and Research, Chandigarh.
She is highly skilled and equipped with the latest technology in Assisted reproductive technology (ART) and state of the art infrastructure and laboratories. She is passionate about her and helps as many couples as possible who are struggling with infertility.
Dr. Akanksha Jangid is trained in infertility treatment and provides services like, In Vitro Fertilization (IVF), Intrauterine insemination IUI), Intracytoplasmic Sperm Injection (ICSI), Assisted Laser Hatching, Donor services, Laparoscopy, Hysteroscopy, Egg freezing, Embryo freezing, Sperm freezing, Fertility tests, Blastocyst culture, and transfer and Closed Working Chamber IVF.
She was a Double Gold Medalist in MBBS. Dr. Akanksha Jangid is also a national winner of Dr. Usha Krishna Quiz 2012. She was National Topper of Credential Indian Menopausal Practioner Exam.
Facts of Kolkata:
References: