As the couple gets to know that IVF is the best option for their infertility, to find the best IVF doctor in India is their first and most important task. An IVF doctor that understands your needs, wants, budget, issue, and more can do more for you then you can even imagine.
For this, a couple needs to spend some time and patiently research out all the possible options—their qualification, experience, fees, technology, accreditations, and lot more. Even visiting the few listed out ones or communicating with them by any medium is also very helpful. IVF is not just a treatment for the couple, but hope and future. India is known for giving quality IVF treatments at very affordable rates. So the couple must choose the best IVF doctor for themselves.
A patient should have full trust and confidence in the doctor, though this won't affect much on the doctor's view, for the patient, it will eliminate the extra stress. For this, the doctor also needs to be sympathetic, understanding and motivating.
Some of the questions that a patient should ask their doctors include:-
What are the facilities, treatments, and equipment available in the clinic?
For how long have IVF treatments?
How successful have these treatments been?
How well does the staff work?
How often is the doctor available?
What are the complications or side effects of infertility treatments?
The List of 10 Best IVF Doctors in India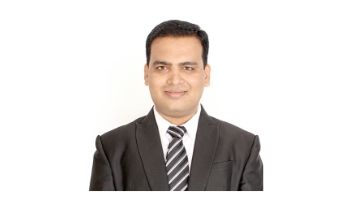 Dr. Pranay Shah is an expert and experienced IVF doctor in India. He has experience in treating several different and complex IVF and infertility cases. He is an M.S. in obstetrics & gynecology. He has an ART (IVF) specialist certification for USA Cleveland clinic.
Dr. Pranay is also the clinical director of wellspring IVF & women's hospital. His learnings also include gynec endoscopic surgery, because of being a well knowledgeable and experienced doctor he is also a fertility & gynecology consultant.
The doctor has also internationally serviced more than four years in various reproductive medicine and technologies. Many infertile couples have been blessed with a child through IVF treatment or infertility treatment by him. He boasts more than 4000 successful test-tube babies to date.
Moreover, Dr.Pranay Shah's fertility focused vision and expertise in the field make Wellspring Best IVF Fertility Center in India. Lastly, he is also a recipient of the best IVF doctor in India award.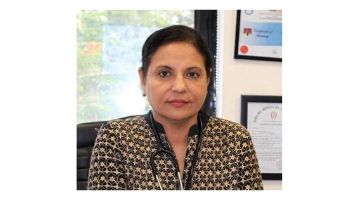 Among the best IVF doctors in India, one can always find her, Dr. Rita Bakshi is the founder and chairperson of the International Fertility Centre. She received her degree in MD (Gynae & Obs) from Safdarjung Hospital in 1990.
She is an expert in IVF, IUI, ICSI, surrogacy, recurrent miscarriage, endometriosis, and ovulatory disorders and their treatments. In the last 25 years, she has helped more than 4000 families in conception through in vitro fertilization (IVF). She has received international recognition for her pioneering work in assisted reproductive technology (ART).
She received Jansanskriti "Rashtriya Samman" Award in 2013, Rashtriya Gaurav Award by India International Friendship Society in 2011, Women Entrepreneurship Award in the Field of Medicine in 2015, and Best Upcoming IVF Chain Award, 2015. The center under her leadership and expertise has developed a national reputation in terms of pregnancy and delivery rates, that too within the first five years of operation.
Dr. Rita Bakshi is also a member of AOGD (Ass. Of Obstetricians & Gynecologists Delhi), FOGSI (Federation of Obstetrics & Gynecological Societies of India), FEM GENCON (Association of Female Genital Reconstructive Aesthetic and micro surgeons of India), ISAR (Indian Society of Assisted Reproduction), IFS (Indian Fertility Society), NARCHI (National Association of Reproductive Child Health of India) and USI (Ultrasound Society of India).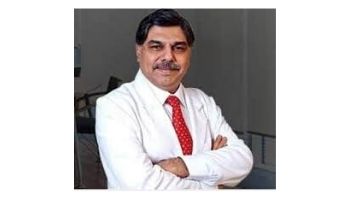 Dr. Hrishikesh D. Pai's expertise in the field of Gynecology, this expertise led him to achieve the premier position as the Past Secretary-General of the Federation of Obstetric and Gynaecological Societies of India (FOGSI).
Dr. Pai has been in the field for 26 years, and he also has a fellowship in Reproductive Biology from the University of Melbourne, Australia. He is considered a pioneer in the field of Micromanipulation in India. He has received training in preimplantation genetics from the two leading institutes in the world-the the Verlinsky unit in Chicago and the Az Vub in Brussels.
He is among the first people to have a preimplantation genetic diagnosis, and he played an essential part in establishing the first assisted laser hatching unit in India. He also has been behind the establishment of many IVF centers in India-New Delhi, Gurgaon, Mohali, Guwahati, Jalandhar, Raipur, Kakinada, Nagercoil, Amritsar, Vijayawada, Allahabad, Kanpur to name a few.
4. Dr. Anoop Gupta (Delhi IVF and Fertility Research Centre Delhi, India)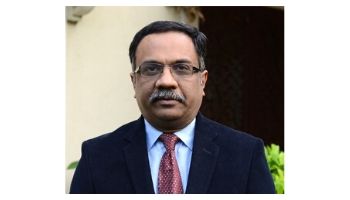 Dr. Anoop Gupta is a highly experienced IVF doctor. He is a member of ESHRE (European Society of Human Reproduction & Dr. Embryology). ASRM (American Society of Reproductive Medicine), UNFDPA (United Nations Family Development Programme), FOGSI (Federation of Obstetric and Gynaecological Societies of India), and IMA (Indian Medical Association).
He has a vast experience of 25 years in reproductive endocrinology and artificial reproductive techniques. He received his training at IVF, Osaka Clinic, Japan (ART Techniques), and has attended a number of National & International conferences related to ART (Assisted Reproductive Technology). He also has presented many research papers.
In 1996, he attended a special two months training course on ICSI in Liverpool Women Hospital U.K in 1996, and also attended a two-week training course on infertility & blastocyst culture in Singapore in 1998.
Apart from this, he is nationally recognized and enjoys a positive reputation among his past patients.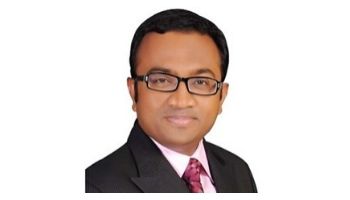 Dr.Jayesh Amin is a clinical director of WINGS IVF Group. He is also Gujarat's chapter secretary for the Indian Fertility Society (IFS). He has completed his MBBS and MD from M.P. Shah Medical College, Saurasthra University.
He has also attained a fellowship for IVF and embryology by LARS Johnson, Sweden, and is a member of the Gujarat ISAR Chapter, ESHERE, and IAGE. His prime interest lies in treating infertility, recurrent IVF failure cases, application of the latest technologies in the field of IVF & role of genetics in IVF treatments.
Dr. Jayesh Amin is also a part of various fertility conferences in India and abroad as a national and international faculty.. He has also been awarded as a Times of India- IVF icon for 2018 & 2019, Excellence in Infertility treatments by the then Union Health Minister Shri.J.P.Nadda & Fertility Game Changer (West)-2019 by Economic Times.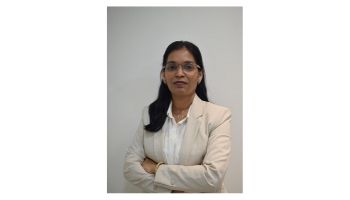 Dr. Madhuri Roy has done MD in Obstetrics and Gynaecology in 2001 and also did a fellowship in Minimal access surgery (FMAS) from World Laparoscopy Hospital. She has received training in reproductive medicine and endocrinology from the prestigious Charles's University of Czech Republic.
She has also been recognized by the European Society of Human Reproduction and Endocrinology (ESHREE) and the European board of the College of Obstetrics and Gynecology (EBCOG). She completed her masters in reproductive medicine from the prestigious Homerton University NHS in London (UK).
Dr. Madhuri is an internationally renowned Obstetrician, Gynecologist, and IVF Consultant. She has an experience of over 15 years and started her practice from the Middle East ( Muscat, Oman ). Till now she has treated patients from different countries that include America, Europe, Philipino, Srilanka, Spane, Venezuela, Bangladesh, Pakistan, Malaysia, Africa, Oman, UAE, etc.
7. Dr. Nandita P. Palshetkar (Bloom IVF Centre Mumbai, India)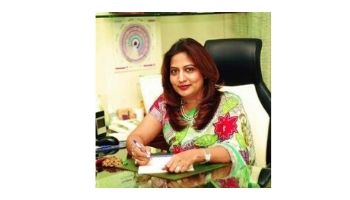 Dr. Nandita Palshetkar is among the best OB-Gyn and IVF doctors in India. She has brought hope and joy to thousands of infertile couples. Her treatment practices also cover the emotional and social consequences of not being blessed with a child.
She completed her MD in 1993 from Mumbai University, and in the same year, she was also awarded the FCPS from the College of Physicians. Later, she has also been awarded the ICOG from the MICOG Mumbai. Apart from practicing, she also is part of various training programs and workshops so she can also know about the various technologies in the IVF domain.
She is currently the professor of Ob-Gyn at Dr. D. Y. Patil Medical College in Navi Mumbai, and teacher for super specialty degree (FNB), Fellowship in Reproductive Medicine, National Board, Delhi at Lilavati Hospital in Mumbai.
She has a very friendly and calm nature when it comes to being patient. Her method of identifying fast and operating with care is very famous and celebrated among the patients.
8. Dr. Jatin Shah (Mumbai Fertility Clinic & IVF Center)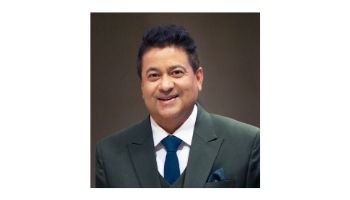 After completing his MD in obstetrics and gynecology, Dr. Jatin Shah had a vision of contributing in a big way to infertile couples. He has been bringing happiness to the lives of several infertile couples for the past two decades. In the year 2014, he started his center established for providing various treatments of Assisted Reproduction such as IVF, ICSI, vitrified and frozen embryo transfer, egg/embryo/sperm donation, and surrogacy.
He can also perform ultrasonography, oocyte retrieval surgery, IVF embryology, and embryo transfer. Patients in their 40's and 50's have resulted in successful pregnancy and childbirth. He has also been awarded numerous gold medals and prestigious awards. These include gold medals at ICSE, DGO, and MD (Obstetrics and Gynecology), where he also topped examinations at the state and national levels.
There are several published papers to his credit, and he also co-authored with Dr, Shashank Parulkar for the book "Photographic atlas of operative obstetric and gynecological techniques." He is also the founder member (representing India) of Asia-Pacific Initiatives for Reproductive Endocrinology (ASPIRE). It is an organization that conducts conferences and coordinates research efforts in the region from various countries.
9. Dr. Kaberi Banerjee (Advance Fertility AND Gynecology Center, New Delhi)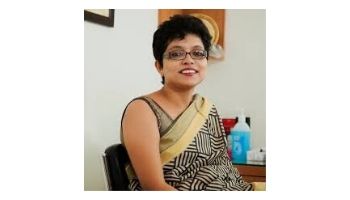 Dr. Kaberi Banerjee has been part of collectively more than 10,000 childbirths and conception. Her experience and proven track record have been a decisive factor for her and the center's reputation. She is an infertility specialist and received her training from the prestigious Guys and St. Thomas hospital, London, where she also went as a Commonwealth Scholar.
She has done her MBBS and MD in Obstetrics and Gynecology from All India Institute of Medical Sciences, New Delhi, and also is a fellow of the Royal College of London in Obstetrics and Gynecology. In the center, she has trained the team in a way that staff also provides emotional and mental support to the patient.
Infertility is a very natural thing, and so is it's adverse effects on a person's mentality and emotion. Thus she emphasizes customized modes of patient care. The treatments are tailored as per the patient's unique circumstances and challenges.
Having a positive reputation for you in your field is always earned through dedication, hard work, and innovation. She is surely among the best IVF doctors in India.
10. Dr. Aniruddha Malpani (Malpani Infertility Clinic, Mumbai)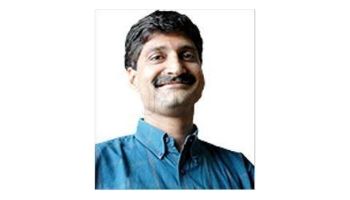 Apart from being an IVF specialist, Dr. Aniruddha Malpani is also an angel investor. He has invested in innovative and entrepreneurial projects for doing more in the healthcare industry. His expertise and experience in IVF treatment have also enabled him to keep the balance between the two, and this is the reason why he is among the best IVF doctors in India.
He is a supporter of harvesting the latest technology and being proficient with it. The whole medical team follows this same philosophy. Apart from this, he always provides infertility and other assisted reproductive technology treatments to infertile couples.
Dr. Aniruddha Malpani has passed out from Bombay University and won over 20 gold medals during his academic career. He has authored four books; How to Get the Best Medical Care, Successful Medical Practise, How to Have a Baby, and Using Information Therapy to Put Patients First.

He believes in patient empowerment and shares that the patients are the most significant untapped healthcare resources, so according to him, every healthcare professional should use patient power to heal their treatment techniques or underperforming centers for performing to their potential.
Some Facts About India
India is the seventh-largest country in the world in terms of land, and the second-largest in terms of population.
Mumbai is the financial center of India, and also the largest city in India by population.
Delhi (National capital Region- NCR) is the capital of India, and also the largest city by area.
Femicure is among the first Healthcare and Wellness facilitating platforms to have a vast and refined reach all over India.
India is among the top desirable countries to have an IVF treatment in.
Infertility treatments and awareness are growing in India.
Recently many IVF doctors in India have attained their training from international universities.
IVF Doctors in India have also done fellowship under the top universities of the world. Many are internationally recognized.
References
1. NICE guideline: Procedure used during IVF treatment; National Institute for Health and Care Excellence
3. National Guidelines for Accreditation, Supervision & Regulation of ART Clinics in India; Indian Council of Medical Research
4. Assisted reproductive technology in India; NCBI