Every couple who gets the news that they are infertile, they get stressed, sadden, and depressed. IVF has been a light in the lives of many such couples. As they get to know that they will have to go through IVF to have a child, they think 'We will contact the best IVF center for ourselves.' So we have curated this list of 10 best IVF centers in Delhi for you.
The IVF doctor is a one who undertakes your IVF treatment; he/she should always understand your needs, wants, budget, issue, and all such aspects. Discussing these aspects with a doctor can help you in more ways than you can ever imagine. For choosing the best, a couple surely needs to spend a lot of time and patience in researching all the possible options. Proper research for an IVF doctor includes knowing about their qualification, experience, fees, technology, and accreditations.
Then the couple will list a few out and visit them. You might even communicate with them on the phone or mails. We understand that IVF is not just a treatment for you, but hope and future. Delhi, the capital of India, is known for giving quality treatments at very affordable rates, and luxurious and customized treatments as per budget.
Before starting the treatment process, the patient should have full trust and confidence in the doctor. For this, we provide complete details and transparency. Misinformation or lack of confidence will only add to your already built stress. For this, the doctor also needs to be sympathetic, understanding and motivating. Some of the questions that a patient should ask their doctors include:-
What are the facilities, treatments, and equipment available in the clinic?
For how long have IVF treatments?
How successful have these treatments been?
How well does the staff work?
How often is the doctor available?
What are the complications or side effects of infertility treatments?
List of 10 Best IVF Doctors in Delhi with high success rate.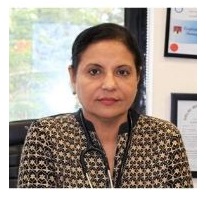 If we talk about the best IVF doctors in Delhi, Dr. Rita Bakshi is a name you will hear in almost every list. She is the founder and chairperson of the International Fertility Centre. She is MD in Gynae & Obs, received her degree from Safdarjung Hospital in 1990.
Expert in IVF, IUI, ICSI, surrogacy, recurrent miscarriage, endometriosis, and ovulatory disorders and their treatments she is in this field for the past twenty-five years. So far, she has treated more than 4000 families with in vitro fertilization (IVF). She is the recipient of the Jansanskriti Rashtriya Samman Award in 2013, the Rashtriya Gaurav Award by India International Friendship Society in 2011, Women Entrepreneurship Award in the Field of Medicine in 2015, and Best Upcoming IVF Chain Award, 2015.
Under her leadership and expertise, the center expertise has developed a national reputation in terms of pregnancy and delivery rates. Being a senior consultant obstetrician and gynecologist, Dr. Rita Bakshi has appeared in various media outlets as a fertility expert.
Her interviews and lectures on fertility and assisted reproduction have been covered by leading national and international print media publications, including BBC, The Telegraph, The Hindu, Times of India, The Hindustan Times, India Today, The Mint, The New York Times and The Statesman. Dr. Rita Bakshi has also consistently appeared on numerous television programs, including NDTV Programme on Surrogacy, AAJ News, and various other news programs.
2. Dr. Anoop Gupta (Delhi IVF and Fertility Research Centre)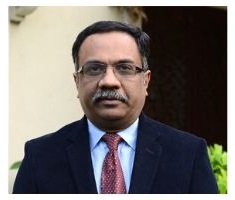 Dr. Anoop Gupta has received training from IVF, Osaka Clinic, in Japan. He is an expert in assisted reproductive techniques. With a vast experience of over 25 years in reproductive endocrinology and artificial reproductive techniques, he has also been part of several national and international conferences related to ART.
Dr. Anoop Gupta is also a member of ESHRE (European Society of Human Reproduction & Dr. Embryology), ASRM (American Society of Reproductive Medicine), UNFPA (United Nations Family Development Programme), FOGSI (Federation of Obstetric and Gynaecological Societies of India), and IMA (Indian Medical Association). Throughout his career, he has presented several research papers as well.
For gaining expertise in ICSI, he also attended a two-month training course from Liverpool Women Hospital U.K in 1996. Following this course, after two years i.e., in 1998, he attended a two-week training course on infertility & blastocyst culture in Singapore.
Apart from this, he is nationally recognized and enjoys a positive reputation among his past patients.
3. Dr. Sonia Malik (Southend Fertility & IVF Centre)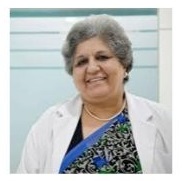 Dr. Sonia Malik is a veteran obstetrician and gynecologist. Since her early days of school, she cared about the status of female health and issues with pregnancy and fertilization. She is the founder, chairman, and director of Southend Fertility and IVF Center.
She has obtained a degree in MMBS, MD- Ob-Gyn & DGO, her expertise lies in reproductive endocrinology & immunology, genital tuberculosis, advances in assisted reproductive techniques (IVF, ICSI, IMSI) and premature ovarian failure. Now she boasts a vast experience of over forty years.
It's her mission to help all the needy couples in fulfilling their wish of having their own child. Under her leadership, Southend has also gained a positive reputation. The whole team is focused on their core purpose of helping couples in conceiving, and supporting them in dealing with emotional and mental trauma also.
Due to this, Dr. Sonia has gained wide recognition for her approach and understanding of the trouble of her patients. With the advanced technology, she also treats couples with utmost humility and warmth.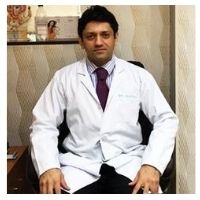 Dr. Rutvij Dalal is among the highly recognized and renowned infertility specialist doctors in Delhi. He has done MBBS, DGO (Gold Medalist), DNB (Obs - Gynec), FNB (National Board fellowship in Reproductive Medicine), MNAMS, PDCR, MRCOG(I), Fellowship in IVF (Oxford, UK). He is an award-winning Infertility, IVF/ICSI specialist, and Laparoscopic surgeon.
He has been honored with numerous accolades and accomplishments throughout his career as Reproductive.
Endocrinology and Assisted Reproduction. He practices exclusive IVF (assisted reproduction) ever since he has amassed an experience of successfully treating over 10,000 such cycles of IVF/ICSI over the last 15 years of his IVF practice.
This, along with numerous award-winning publications in acclaimed journals, scientific deliberations worldwide, invited lectures, and teaching skills, makes Dr. Dalal one of the most trusted and among the best IVF doctors in Delhi.
Dr. Rutvij has received training from Brazil, Germany, and Oxford (UK). Dr. Dalal also keeps himself informed of newer developments in this ever-changing and exciting field of infertility and ART. He is committed to providing his clients with an optimal benefit of evidence-based practice to deliver maximum success rates to his IVF patients.
5. Dr. Soma Singh (BLK Super Speciality Hospital)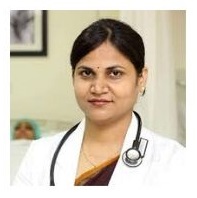 Dr. Soma Singh is an IVF & Infertility Treatment consultant and expert. It is among the growing and leading names for IVF doctors in Delhi. Her unique nature of being well versed with different types of infertility treatment and having a patient-centric approach has helped her in achieving this feat.
Dr. Soma has done MS and DNB in obstetrics and gynecology. Further, she obtained a fellowship degree in FNB, which is recognized by the National Board of Examination from the Institute of Reproductive Medicine, Kolkata, India.
Her clinical expertise in the management of male and female infertility problems has made her a distinguished IVF & infertility specialist in Delhi. She is among the few IVF specialists in India who have experience of working with the institutes that are responsible for the birth of the first two IVF babies in the world.
Her kind nature, specialized interest in mate infertility factor, and PCOS have added up to her positive reputation among the patients. Before joining BLK Hospital, she was working as a consultant at the Bourn Hall IVF clinic.
Till now, in her career, she has various presentations and publications to her name, at different national and international levels. She also has membership in AOGD, FOGSI, IFS, and ISAR.
6. Dr. Kaberi Banerjee (Advanced Fertility and Gynecology Center)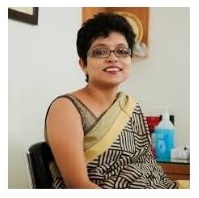 Dr. Kaberi Banerjee is an infertility specialist and received her training from the prestigious Guys and St. Thomas hospital, London, where she also went as a Commonwealth Scholar. She has been part of collectively more than 10,000 childbirths and conception. Her experience and proven track record have been a decisive factor for her and the center's reputation.
The team at Advanced Fertility and Gynecology center is trained in a way that staff also provides emotional and mental support to the patient. She has done her MBBS and MD in Obstetrics and Gynecology from All India Institute of Medical Sciences, New Delhi. Also, she is a fellow of the Royal College of London in Obstetrics and Gynecology.
Infertility is a very natural thing, and so is it's adverse effects on a person's mentality and emotion. Thus she emphasizes customized modes of patient care. The treatments are tailored as per the patient's unique circumstances and challenges.
Having a positive reputation for you in your field is always earned through dedication, hard work, and innovation. She is surely among the best IVF doctors in India.
7. Dr. Parul Sehgal (Aura Fertility Clinic, Janakpuri)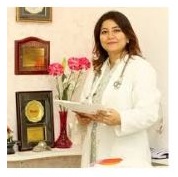 Dr. Parul Sehgal is a reproductive consultant. She has a vast experience of more than 12 years in the field of infertility, IVF (in vitro fertilization), and high-risk pregnancy. She is an expert in female and male infertility, IVF & IUI, PCOS with OHSS-free clinic, and recurrent implantation failure.
Dr. Parul is a graduate of SN Medical College and has had a dedicated practice as an infertility consultant since obtaining the Master of Surgery (MS) degree in Obstetrics & Gynecology. With this, she has attended numerous training programs, certified courses, including training from the Institute of Research and Training in Reproductive Health in Kolkata, and Boston IVF Centre in Massachusetts, USA.
Dr. Parul Sehgal runs IVF centers in New Delhi and also in the neighboring states. These centers have provided thousands of couples with the gift of children. She is also a recipient of awards from the Delhi state branch of the Indian Medical Association on two occasions. She has even served as an executive member of the West Town branch of IMA.
Dr. Parul is also a member of several medical associations, including the Indian Society for Assisted Reproduction, Indian Fertility Society, Federation of Obstetric and Gynaecological Societies of India, and European Society of Human Reproduction & Embryology. She has even attended many conferences in India and abroad.
8. Dr. Pratibha Aggarwal (New Life India Fertility)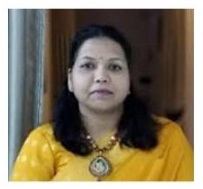 Dr. Pratibha Aggarwal is director, obstetrician, gynecologist, and infertility Specialist at New Life India Fertility Center. She did her MBS from SMS medical college from Jaipur and MD in obstetrics and gynecology from Safdarjung Hospital Delhi.
Dr. Pratibha is a leading IVF specialist who had a vast experience of more than 25 years. She has also done a fellowship in IVF and Human Reproduction from Sir Ganga Ram Hospital Delhi.
She has also done a post-graduate diploma in sonography (OBG & General Abdomen). Her specialization is in male and female infertility management, high risk complicated pregnancies, gynecological endoscopies, and endocrinology.
She enjoys a good and positive reputation within her patients. Her proficiency with the latest technology has also made her treatment procedures more reliable and competent. Her qualities include highly professional communication, excellent patient care skills, confidence and thoroughness, and insightful approach to her career.
9. Dr. Ila Gupta (Fertility IVF Clinics Pvt. Ltd.)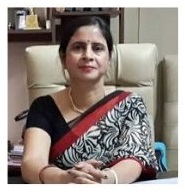 Dr. Ila Gupta is the director & Sr. consultant of reproductive medicine at Fertility IVF Clinic, Delhi. She has experience in treating thousands of patients in the past 23 years. She is a well recognized IVF doctor in Delhi for her contribution in the field of fertility medication.
She has done her M.B.B.S. from Gajra Raja Medical College in Gwalior, did her masters in Ob-Gyn from Rani Durgawati Medical College, Jabalpur. After that, for polishing her skills in assisted reproduction, she went for a diploma in IVF & Reproductive Medicine in Germany. Further, she enhanced her skills in endoscopy through training in Kerala as well as in France.
Currently, she is a member of various prestigious society like the Federation of Obstetric and Gynecological Society, the Fertility preservation society, Indian Fertility Society, Indian Society of Assisted Reproduction, Delhi Endoscopy Society, Gurgaon Obstetrics and Gynecological Society, and American Society of Reproductive Medicine.
She has experience of more than 5500 successful cases of IVF, I.C.S.I., Donor egg IVF, and Surrogacy. Her patients remark on her way of work, which is being patient-specific and evidence-based treatments.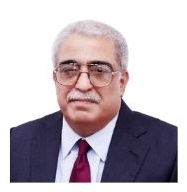 Dr. K. D. Nayar is now following this career of infertility management for the past 30 Years. He has also trained many leading IVF specialists across India. He has huge respect and special status in the medical community.
Dr. K.D is proficient with mostly all the latest technologies & techniques which are being used in different parts of the world. He has also worked internationally in various hospitals of repute to gain extensive experience in the very challenging areas of infertility management and also understanding the international standards of treatment at the close.
Dr. K.D Nayar is a continuous learner and has also presented several International & national conferences & workshops on Infertility & Reproductive Medicine. Dr. KD Nayar has been presenting papers & posters in both international & national conferences for the past several years.
Throughout his career, he has been a treasurer for the Indian Fertility Society" (IFS) during 2010-12, president of Indian Medical Association (IMA) Janakpuri Branch during 2011-12, and a member of American Society of Reproductive Medicine (ASRM), Indian Society for Assisted Reproduction (ISAR), and society of Laparo – Endoscopic surgeons, Miami, USA.
Some Facts About Delhi
New Delhi and Delhi are two different places. New Delhi is the capital city and Delhi is a union territory that includes the national capital region.
Delhi's Khari Baoli market is Asia's largest wholesale spice market.
It's the second most populated city in the world after Tokyo.
The Indira Gandhi International Airport is among the busiest airports in all of South Asia, hundreds of flights taking off and landing in a single day.
Delhi has seen civilization, politics, and commerce since the 6th century BC, which also explains why it has been destroyed and ransacked so many times in the past!
References
1. NICE guideline: Procedure used during IVF treatment; National Institute for Health and Care Excellence
2. National Guidelines for Accreditation, Supervision & Regulation of ART Clinics in India; Indian Council of Medical Research
3. Assisted reproductive technology in India; NCBI
4. https://www.holidify.com/pages/facts-about-delhi-2022.html