At some point during a lifetime, most people will have a strong desire to conceive a child. When such a desire is not fulfilled even after years of trying, they are termed infertility. Infertility is quite common. The feelings of grief are prevalent in all couples who are termed infertile. Of course, different emotional coping styles are different in women and men. The grieving process during fertility treatment is often chronic and stagnated. Acceptance and resolution are not emotionally possible until closure is accomplished, either by becoming pregnant and giving birth, or end up infertility treatment and stop trying to conceive. But these days, various treatments are available to cure infertility. Almost all the major cities offer treatment to cure infertility. In India, Bangalore is one of the most famous cities for infertility related treatment. There are various IVF centers in Bangalore. Bangalore is home to some of the best IVF doctors. IVF treatment in Bangalore is quite cost-effective. We have prepared the list of 7 best IVF doctors in Bangalore based on the factors like;
Success rates
Patient reviews
Technology used
Experience and qualifications of doctors
Expertise
Cost
Top 7 Best IVF Doctors in Bangalore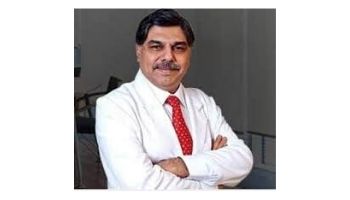 One of the most experienced doctors located in Bangalore in the field of infertility is Dr. Hrishikesh Pai. He is among the most renowned obstetrician & gynecologist in India. With a booming experience of over two and a half-decade, Dr. Hrishikesh Pai has been instrumental in establishing the first Assisted Laser Hatching Unit in India. He is also a forerunner in the field of Micromanipulation in India.
Dr. Hrishikesh Pai did his MBBS & MD from Mumbai and MSc (Clinical Embryology & Andrology) from the USA and pursued his Fellowship in Reproductive Biology in Australia. He has also been honored with Rashtriya Ekta Award from Mr. Sushil Kumar Shinde.
He has developed an infertility treatment plan that is mindful of the patients' emotional and lifestyle needs. Being a core believer in technology, he has been instrumental in introducing the latest technologies in the field of ART (Assisted Reproductive Technologies).
His experience includes test tube baby, tubal block, endometriosis, PCOD/ PCOS, oligospermia, azoospermia, teratozoospermia, necrospermia, asthenozoospermia, surrogacy, embryo transfer, TB endometriosis, GCSF, MAX, DFI, semen analysis and freezing, sperm banking, primary infertility, Preconception counseling, IUI (IntraUterine Insemination), IVF (In Vitro Fertilization), ICSI (Intracytoplasmic Sperm Injection), IMSI (Intracytoplasmic Morphologically Selected Sperm Injection), PICSI, assisted laser hatching, embryo freezing, oocyte freezing, etc.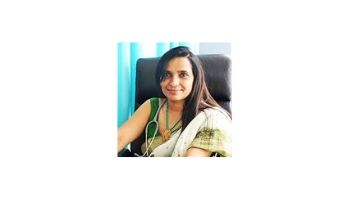 Dr. Archana Agarwal has an aim to help almost every couple struggling with infertility. She is an infertility specialist, gynecologist, and reproductive endocrinologist, with experience of over two decades. Dr. Archana Agarwal currently practices at Mannat Fertility Clinic in Bangalore. She has completed MBBS and DGO.
She is also a member of Delhi Medical Council, Karnataka Medical Council, Indian Society for Assisted Reproduction (ISAR), Indian Fertility Society (IFS), and European Society of Human Reproduction and Embryology (ESHRE). She works day and night to ensure that infertility is curable for every infertile couple to welcome a new child in their lives with proper treatment. She uses all the top technologies that can make the most of the procedure and also ensure success at the same time.
She holds expertise in providing the world-class services offered like egg donation, semen analysis, antenatal care, endometrial biopsy, donor insemination surrogacy, laparoscopy hysterectomy, male sexual problems, egg freezing, Intracytoplasmic Sperm Injection (ICSI), general medical consultation, IVF, IUI, ultrasonography – pelvic, embryo donor program, egg donor, obstetrics & gynecology, infertility treatment, consultation, infertility evaluation and treatment, gyne problems, surrogacy, etc.
3. Dr Usha B.R., Usha Speciality Clinic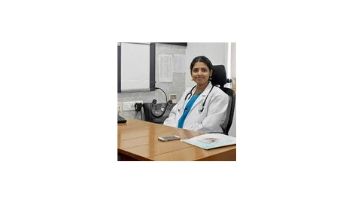 Dr. Usha B.R. is one of the best gynecology and maternity doctors working in Bangalore. She aims to provide the best treatment to all the patients at reasonable costs. Their motto is to offer a dedicated approach to the patient to help them through conception, pregnancy, and delivery.
She is dedicated to her profession and her patients. She holds expertise in healthcare services, including high-risk pregnancy care, hysteroscopy, menopausal problems care and treatment, IVF, IUI, and Polycystic Ovarian Syndrome (PCOS). Dr. Usha B.R. has topped the entrance exam at All India Institute of Medical Sciences, Delhi.
She is one of the very few Lady Gynaecologists who themselves perform laparoscopic surgeries, including total laparoscopic hysterectomy. She has an overall experience of over a decade. She did MBBS, MS - Obstetrics & Gynaecology, DNB - Obstetrics & Gynecology, and completed her fellowship in Minimal Access Surgery from Germany. She uses the most advanced and newest technologies and procedures to help its patients in treating their ailments.
4. Dr Asha S Vijay, GarbhaGudi IVF Center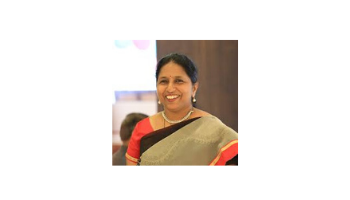 Dr. Asha S Vijay is among the top IVF doctors in Bangalore and is an expert in infertility, obstetrics, and gynecology. She addresses the various problems and reproductive disorders faced by infertile patients.
Her treatment range is high, including even advanced treatments like IUI (Intrauterine Insemination), IVF (In Vitro Fertilization), pre and post-pregnancy care, microsurgical epididymal sperm aspiration (MESA), frozen embryo, semen donation, and male infertility treatments, cryopreservation, and vitrification. She also has extensive expertise in Laparoscopic Surgeries.
She did MBBS, DGO, and DNB - Obstetrics & Gynecology. Dr. Asha S Vijay excelled in her academics and has won several honorable awards from world-renowned institutions for her works and research. She is also a member of FOGSI, Bangalore Society of Obstetrics & Gynaecology, and Karnataka Medical Council. She is currently associated with the Garbhagudi IVF center.
Dr. Asha S Vijay has more than 1.5 decades of experience in helping patients with the latest techniques and comprehensive care. With vast experience and impressive success rate, she provides a ray of hope to couples going for repeated IVF cycles. She is known for its top-class treatment and unparalleled success rates. She is known for its high-quality treatment.
5. Dr Shwetha Pramodh, Janisthaa Fertility And IVF Center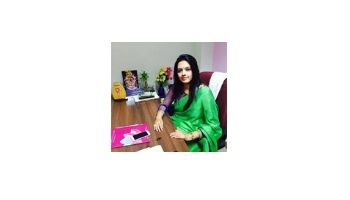 Dr. Shwetha Pramodh is dedicated to providing comprehensive care to their patients struggling with infertility and other reproductive endocrinology problems.
She is a consultant obstetrician, infertility specialist, gynecologist & laparoscopic surgeon. Dr Shwetha has done her post-graduation in OBG followed fellowship in infertility & reproductive medicine and gyne endoscopy. Being an expert in reproductive medicine and laparoscopic surgery, she can handle high-risk pregnancies and gynecological issues.
She is also passionate about assisted reproductive techniques and continually updates herself with the latest technologies in infertility medicine & OBG. A very dedicated doctor, giving the highest level of care and compassion to their patients. She uses a personalized and proven approach to provide both comprehensive and consistent planning toward the diagnosis and treatment of gyne and infertility issues.
She holds expertise in providing treatments like Ovulation Induction, Intrauterine insemination (IUI), In vitro fertilization (IVF), Intracytoplasmic sperm injection (ICSI), Percutaneous Epididymal Sperm Aspiration (PESA), Testicular Sperm Aspiration (TESA), Oocyte donation, Laparoscopy, etc.
6. Dr P. Rama Devi, Dr Rama's Fertility IVF Center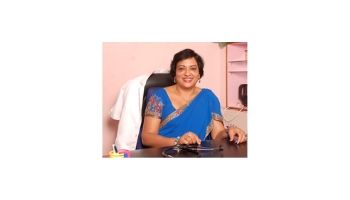 Dr. P. Rama Devi is known for providing the highest standard of health-care services in the state. She is an extremely qualified and experienced embryologist who has expertise in assisted reproductive technology (ART) and is a well-known name in Karnataka.
She did her Post Graduate Degree in MD in Obstetrics & Gynecology. Dr. Rama has successfully acquired a wide variety and range of skills in infertility treatment from eminent and renowned experts worldwide. She has developed a team of about 150 medical and paramedical colleagues who are rendering excellent services round the clock throughout the year in five cities in India.
For many infertile couples, she has innovated many programs to ensure a take-home baby. She holds expertise in providing services related to PCOS Treatment, ICSI, Pre Genetic Screening (PGD), Intrauterine Insemination (IUI), lab diagnosis, In Vitro Fertilization (IVF), normal and cesarean delivery, advanced ozone therapies, donor egg program, infertility assessment & treatment, and other gynecology issues.
She has been treating its patients successfully across the world. Infertility assessment & treatment understands the emotional and financial stress of couples undergoing infertility treatments; therefore, provide affordable treatment.
7. Dr Vijay Kumar PK, Vardhan Fertility Centre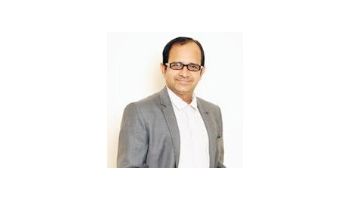 Dr. Vijay Kumar PK is one of the leading IVF doctors in Bangalore as well as India. He provides treatments as per international standards. Strikingly, his treatment results are quite astonishing and fruitful, with a significant number of happy and satisfied patients. He can offer a complete range of ART and associated services and has an experience of over two decades.
Currently, he is a consultant gynecologist at Vardhan Fertility, Laparoscopy & Women's Care Centre. He holds expertise in infertility, obstetrics, and gynecology. He offers services like Intrauterine Insemination (IUI), In Vitro Fertilization (Test Tube Baby), Natural Cycle IVF, Preimplantation Genetic Diagnosis (PGD), gestational surrogacy, egg donor, fertility preservation, embryo adoption, endoscopy, and laparoscopic surgery.
He did MBBS and MD in Obstetrics and Gynaecology from Mumbai University, followed by DNB in Infertility. Right from the diagnostic facilities to the most modern and advanced fertility treatment and surgeries and IVF techniques, Dr. Vijay Kumar PK helps patients with everything.
Facts About Bangalore City
References